How I passed the BEC section of the CPA Exam
April 20, 2023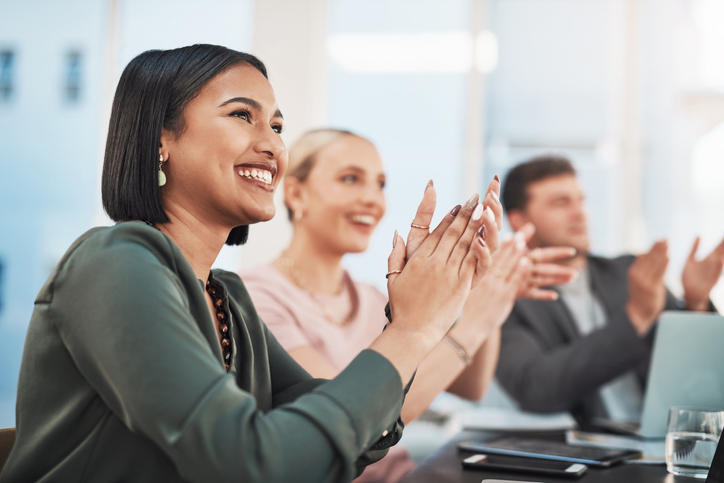 The CPA Evolution is coming in 2024, and with that comes a new priority for CPA candidates: passing Business Environment and Concepts (BEC) before it's gone. You may be asking, why would I prioritize BEC over FAR, REG or AUD? Well, if you go into 2024 with an active BEC credit, you won't need to take any of the new discipline section exams.
How to pass BEC
With the help of Becker, I passed BEC before Evolution! As someone who has recently passed BEC, I can provide some good insight on overcoming challenges that come with taking this section of the CPA Exam.
1. Practice MCQs
BEC has, by far, the most multiple-choice questions (MCQs) than the other exams. One piece of advice I heard from other candidates, and that I can attest to now myself, is to practice as many questions as possible to feel better prepared come exam day.
As a Becker student, you have access to hundreds of MCQs to better prepare and practice tests. The practice tests allow you to customize the topics and the amount of MCQ's you do. As you are utilizing the practice tests, AI technology will help pinpoint your strengths and weaknesses to ensure you are Exam Day Ready going into the testing room.
2. Flashcards! Flashcards! Flashcards!
AICPA's blueprint of the exam states that 17%-27% of the BEC section covers Corporate Governance. This includes more than 40 terms of definitions! On this exam we also see cost accounting, variance analysis, financial ratios, capital management, etc. The more you see those formulas before exam day, the more confidence you'll feel with time management and answering the questions. Repetition is key when it comes to these topics. As the famous Peter Olinto says, "the more you write it, the more you read it, you will remember it!"
3. Get familiar with the essay format
BEC is the only section of the current four-part CPA Exam that includes a written portion. The last testlet of the exam will be three essays that will be on any topic within BEC. Writing has always been my least favorite subject in school, and I was worried about this portion of the exam.
Becker's SkillBuilder videos – which are step-by-step videos that provide guidance on all task basked simulations in the software – really help you work through each writing essay prompt and teach you how to respond to each topic to ensure you pass BEC. After I watched the videos and practiced my written simulations homework within the software, I scored stronger on my candidate report that comes with your score. To say I was surprised is an understatement, but that just proves how Becker ensures their candidates are as prepared as possible.
4. Stick to your study schedule
The last piece of advice, and this goes for all exams, is ensuring you stick to your study schedule and planning out your exam date. As we progress towards CPA Evolution, this is even more imperative for candidates who are currently preparing for BEC. NASBA and state CPA boards will stop processing BEC applications in the fall of 2023, this means candidates will need to plan and schedule BEC as soon as they can. Once you have scheduled your exam, Becker's built-in study planner will help you build out your study plan even further.
Also, keep in mind that BEC is more about the ability to understand the interworking of a company, rather than just applying mathematical calculations. As with any other exam, you need to be diligent about your study habits and lean on the resources that Becker has provided.
If I can do it, you can do it! Stay encouraged and make the best use of your Becker practice tests, SkillBuilder videos, full four-hour simulated exams, etc. Becker also recently launched a full course dedicated to helping candidates pass the BEC exam before CPA Evolution. By partnering with the best exam review provider, you'll have the tools to pass BEC before 2024!