Take the next step with Becker.
Advancing your career is hard work, but finding the right CPA preparation doesn't have to be. With our CPA Exam prep designed to fit your life and learning style, you'll have everything you need to be Exam Day ReadySM. We've helped 1 million+ students prepare for CPA Exam success — now it's your turn! Learn about our 94% pass rate.
4.8
STARS OUT OF 5 RATING ON TRUSTPILOT
94%
CPA EXAM SECTIONS PASSED*
90%
OF WATT SELLS AWARD WINNERS USE BECKER
THE BIG 4
TRUST BECKER FOR THEIR STAFF
2,900+
ORGANIZATIONS USE BECKER TO PREP STAFF
1M+
OVER 1 MILLION CPA CANDIDATES COUNT ON BECKER
4.8
STARS OUT OF 5 RATING ON TRUSTPILOT
94%
CPA EXAM SECTIONS PASSED*
90%
OF WATT SELLS AWARD WINNERS USE BECKER
THE BIG 4
TRUST BECKER FOR THEIR STAFF
2,900+
ORGANIZATIONS USE BECKER TO PREP STAFF
1M+
OVER 1 MILLION CPA CANDIDATES COUNT ON BECKER
Get Exam Day ReadySM with expert instruction and content.
Peter Olinto,


National Instructor
Real-world instructors
Learn everything you need to know from the industry's best.
"I passed the CPA Exam on the first try. Becker made this journey fun — I learned and had a few laughs along the way!"
Pooja Shah, CPA

"Doing well on the simulated exams gave me a lot of confidence going into exam day. I could not have passed without Becker."
Erin Krysinski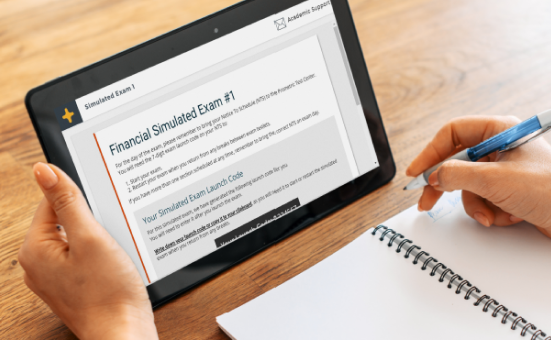 Simulated exams
Practice all four parts of the CPA Exam with the types of questions you'll see on exam day, written by Becker experts.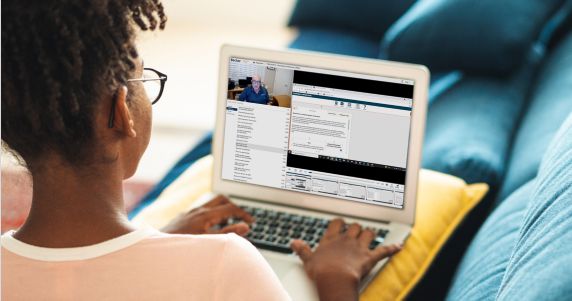 SkillMaster videos
Work through the toughest CPA Exam questions with step-by-step tips and strategies.
See how Becker CPA Exam Review will work for you.
Start your CPA journey right with exclusive pricing.
Many universities and organizations partner with us to give their students and employees preferred partner pricing and billing arrangements. Type in your university, employer or association to see if you're eligible!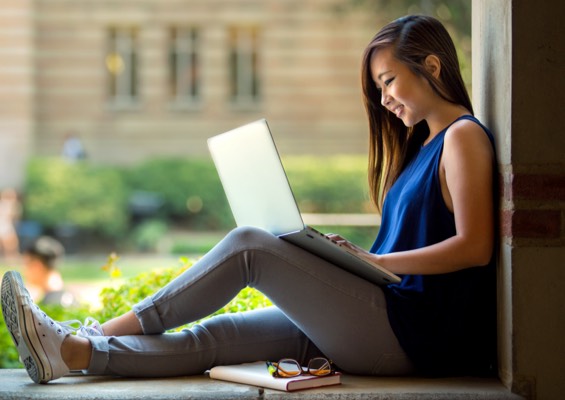 We know CPA prep can be overwhelming.
We're here to answer your questions.
How much does Becker CPA review cost?
Becker CPA Review pricing depends on the package of your choosing. The Becker CPA Exam Review Pro package costs $3,499; Premium costs $2,999; and Advantage costs $2,399. 
Is Becker CPA review worth it?
When it comes to the CPA Exam, the proof is in the results. In 2020, Becker Exam Day Ready students reported passing 94% of the CPA Exam sections they attempted; that's more than 35,000 sections of the CPA Exam, representing more than ⅓ of all CPA Exam sections passed, according to data published by AICPA and NASBA! Here are more details about our CPA pass rates calculation. 
How long does Becker CPA review last?
You can take advantage of the CPA study material within the Becker Pro and Premium packages until you pass the exam. The Becker CPA Exam Review Advantage package is available with 24-month access.  
How to reset Becker CPA review subscription
Does Becker CPA review expire?
The Becker Pro and Premium Packages are available with unlimited access, meaning you can use them until you pass the CPA Exam. The Advantage package is available to access for 24 months.  
Built by Becker. Trusted by students.
Expert instruction
Our team of instructors draws on decades of practical experience to provide you with the most comprehensive CPA Exam prep available. 
SkillMaster videos
These exclusive videos offer step-by-step tips and strategies to guide students through the most difficult type of CPA Exam question, task-based simulations (TBS). Learn more
1-on-1 live tutoring
As part of the Becker CPA review Pro package, we offer students personalized 1-on-1 sessions with our CPA-certified instructors where they can ask questions about the topics with which they are struggling.  
Quality content
Becker partners with the AICPA to ensure that the most up-to-date content is always available so there are no surprises on exam day. 
Unlimited access†
Take advantage of Becker CPA review for as long as you need until you pass the exam. 
Simulated exams
We have 3 simulated exams for each of the 4 sections that mirror the CPA Exam in format, style, functionality and time.  
CPA Exam blueprint
Every part of our course maps back to the AICPA CPA Exam Blueprint, so you never have to worry about studying out-of-date concepts. 
LiveOnline and Live Classroom options***
Becker offers lectures live online or in-person for a more personalized learning experience. These classes are great for students who need a little extra support on certain topics or sections.  
*Pass rate based on those students that met Exam Day Ready threshold and self-reported scores to us in 2020 and is calculated by dividing the total sections passed by total sections attempted across all qualifying students. "Exam Day Ready" threshold means students watched 80% of our lecture videos, answered 80% of our MCQs and TBSs correctly and scored a minimum of 50% on our simulated exams. Scores may be reported at any time. We recognize there is an inherent bias to these results as students who do not pass may not share this information with us.