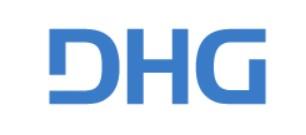 General Becker Information
 
Enrollment on this site is only for US employees, US classroom sites and for US shipping addresses.
For Direct-Bill Enrollees: In order to register through DHG's direct bill, you must have signed a full-time offer of employment with the firm. Your organization may have internal policies regarding reimbursement. Please contact Natalie Boyles with any questions.
DHG has set up a direct-bill arrangement that includes the Becker 4-part review (Live, LiveOnline and Self-study modalities), digital flashcards, final review and an unlimited license. To receive all of the items outlined in the DHG direct-bill agreement, the Becker Bundle must be added to your cart.
Students can register later in a Live, LiveOnline, or Cohort schedule. Students must be enrolled in a Self-Study course before selecting a Live, LiveOnline, or Cohort schedule.
Only candidates who have already passed individual exam parts are allowed to enroll in less than four parts. Subsequent course enrollment will be at the prevailing standard rate.