Take the next step in becoming a CPA with Becker.
Advancing your career to become a CPA is hard work, but finding the right CPA Exam preparation doesn't have to be. With our CPA Exam prep designed to fit your life and learning style, you'll have everything you need to be Exam Day ReadySM. We've helped 1 million+ students prepare for the CPA Exam  — now it's your turn! Learn about our 94% CPA Exam pass rate.
4.8
STARS OUT OF 5 RATING ON TRUSTPILOT
EXAM DAY READY STUDENTS REPORTED
94%
CPA EXAM SECTIONS PASSED*
90%
OF WATT SELLS AWARD WINNERS USED BECKER CPA
THE BIG 4
TRUST BECKER FOR THEIR STAFF
2,900+
ORGANIZATIONS USE BECKER TO PREP STAFF
1M+
OVER 1 MILLION CPA CANDIDATES TRUSTED BECKER
100
TOP CPA FIRMS CHOOSE BECKER
1/3
OF ALL CPA EXAM SECTIONS PASSED IN 2020 WERE BECKER CPA STUDENTS
4.8
STARS OUT OF 5 RATING ON TRUSTPILOT
94%
CPA EXAM SECTIONS PASSED*
90%
OF WATT SELLS AWARD WINNERS USED BECKER CPA
THE BIG 4
TRUST BECKER FOR THEIR STAFF
2,900+
ORGANIZATIONS USE BECKER TO PREP STAFF
1M+
OVER 1 MILLION CPA CANDIDATES TRUSTED BECKER
100
TOP CPA FIRMS CHOOSE BECKER
1/3
OF ALL CPA EXAM SECTIONS PASSED IN 2020 WERE BECKER CPA STUDENTS
Get Exam Day ReadySM with expert instruction and content.
Michael Potenza,
National Instructor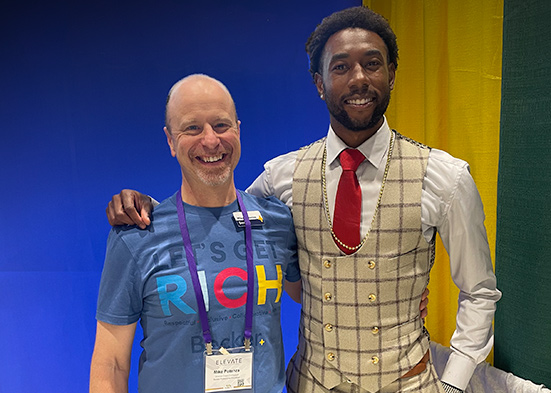 Real-world instructors
Learn everything you need to know from the industry's best.
"I passed the CPA Exam on the first try. Becker made this journey fun — I learned and had a few laughs along the way!"
Pooja Shah, CPA

"Doing well on the simulated exams gave me a lot of confidence going into exam day. I could not have passed without Becker."
Erin Krysinski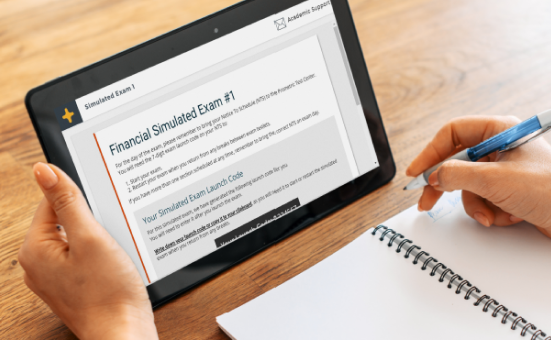 Simulated exams
Practice all four parts of the CPA Exam with the types of questions you'll see on exam day, written by Becker experts.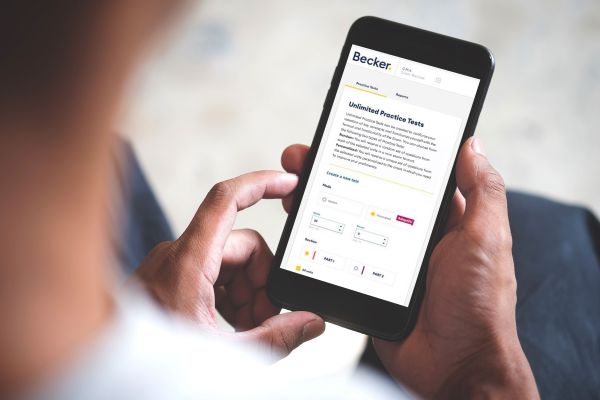 Top CPA content
Always up-to-date CPA Exam content, matching the American Institute of CPAs (AICPA) blueprint, covering topics and materials for today's CPAs.
"The Becker CPA material is like taking a class completely specialized to the CPA Exam. It's all the information you need, with tons of relevant practice."
Allison Newgard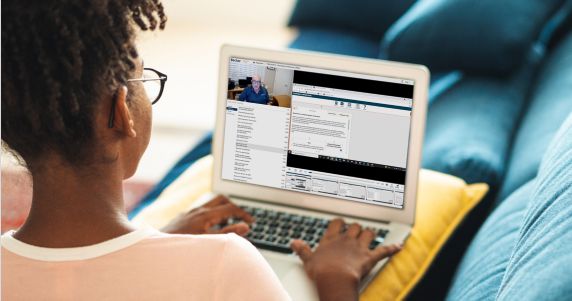 SkillBuilder videos
Work through the toughest CPA Exam questions with step-by-step tips and strategies.
See how Becker CPA Exam Review will work for you.
Start your CPA journey right with exclusive pricing.
Many universities and organizations partner with us to give their students and employees preferred partner pricing and billing arrangements. Type in your university, employer or association to see if you're eligible!
We know CPA prep can be overwhelming.
We're here to answer your questions.
What is CPA Evolution?
Accounting has evolved over time. CPA Evolution is a joint effort between the National Association of State Boards of Accountancy (NASBA) and the American Institute of Certified Public Accountants (AICPA) that aims to evolve the profession's licensure model to reflect the technological and data analytics skills and knowledge CPAs increasingly need in today's marketplace. In short, CPA Evolution addresses those changes with structural and content changes to the CPA Exam effective January 1, 2024.
In 2024 the CPA Exam is moving to a Core-Plus-Discipline Model which requires candidates to be skilled in a core base of accounting, auditing, and tax as well as one discipline section. The three core exams all candidates will be required to take are Audit and Attestation (AUD), Financial Accounting and Reporting (FAR), and Tax and Regulation (REG). Candidates will choose one of the three following discipline exams: Information Systems and Controls (ISC), Business Analysis and Reporting (BAR), or Tax Compliance and Planning (TCP).  For a detailed explanation of more exam changes for CPA Evolution watch this video.
Will Becker update CPA Review course materials to reflect the changes to the CPA Exam with CPA Evolution?
Becker CPA Course Review materials will update on October 3, 2023. We aren't just updating content but rolling out a new and improved Becker CPA Exam Review experience using student feedback. 

Becker students will have full access to both the current (2023) exam materials as well as the new (2024) Evolution exam content, both of which will match their respective AICPA blueprints. Students will easily be able to select the version of content they need based on when they plan to test.
So whether you are a current Becker student or plan to do so soon, rest assured that you will have everything you need to pass the CPA Exam now and in 2024 at no extra cost. AND this update and transition will happen seamlessly. We are committed as always to helping you pass the CPA Exam like we have for over 60 years! 
How much does Becker CPA review cost?
Becker CPA Review pricing depends on the package of your choosing. The Becker CPA Exam Review Concierge package costs $5,999; Pro package costs $3,799; Premium costs $3,099; and Advantage costs $2,499. 
Is Becker CPA review worth it?
When it comes to the CPA Exam, the proof is in the results. In 2020, Becker Exam Day Ready students reported passing 94% of the CPA Exam sections they attempted; that's more than 35,000 sections of the CPA Exam, representing more than ⅓ of all CPA Exam sections passed, according to data published by AICPA and NASBA! Here are more details about our CPA pass rates calculation. 
How long does Becker CPA review last?
You can take advantage of the CPA study material within the Becker Concierge, Pro and Premium packages until you pass the exam. The Becker CPA Exam Review Advantage package is available with 24-month access.  
How to reset Becker CPA review subscription
Does Becker CPA review expire?
The Becker Concierge. Pro and Premium Packages are available with unlimited access, meaning you can use them until you pass the CPA Exam. The Advantage package is available to access for 24 months.  
Is the CPA Exam really that hard?
Passing the CPA Exam isn't easy, but it's 100% possible. With the CPA Exam being one of the most difficult professional credentialing exams, the right CPA Exam Review course can be the difference between passing and failing. Click here to learn more about Becker's CPA Exam Review.
How do I prepare for the CPA Exam?
The best way to prepare for the CPA Exam is to sign up for a CPA Review prep course. In addition to finding the CPA Review course that fits you best, it's crucial that you have the time to dedicate to studying. Along with our CPA prep course, Becker has resources on our blog to help you study for the CPA Exam. Make sure you utilize all the resources that you have in order to be successful on exam day.
When should I start preparing for the CPA Exam?
Built by Becker. Trusted by students.
*Pass rate based on those students that met Exam Day Ready threshold and self-reported scores to us in 2020 and is calculated by dividing the total sections passed by total sections attempted across all qualifying students. "Exam Day Ready" threshold means students watched 80% of our lecture videos, answered 80% of our MCQs and TBSs correctly and scored a minimum of 50% on our simulated exams. Scores may be reported at any time. We recognize there is an inherent bias to these results as students who do not pass may not share this information with us.
Until 9/29/23 at 11:59PM. CST, the Pro Package + BEC Deep Dive is now being offered for $1,400 off regular retail price, and Concierge is being offered at $1,000 off regular retail price.  This promotion cannot be combined with other offers or promotions and is not valid for cash or cash equivalent. No adjustments on previous purchases. This promotion is not available to students whose firm or organization pays for all or part of their purchase directly to Becker, or any students subject to a preferred provider arrangement Becker has with a third party. Offer not available in all areas.