SSARS No. 24 – New Requirements for Compilations and Reviews
June 27, 2018
10 min read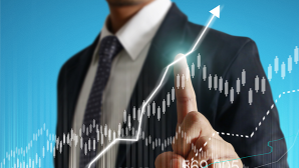 The purpose of this new omnibus statement is to amend Statement on Standards for Accounting and Review Services (SSARS) in various ways, as briefly highlighted below.
Adds AR-C section 100, Special Considerations – International Reporting, which addresses when an accountant is engaged to perform a compilation or review in accordance with SSARSs in either of the following circumstances:
The financial statements have been prepared in accordance with a financial reporting framework generally accepted in another country, which is not adopted by a body designated by the Council of the AICPA to establish GAAP.
The engagement is to be performed in accordance with both SSARSs and another set of standards, such as international compilation or review standards.
Amends AR-C section 60, General Principles as follows:
Adds a definition for the term "fair presentation framework", and amends the definition of "financial reporting framework".
Clarifies that while the accountant may accept responsibility for the design, implementation, and maintenance of internal control, this activity impairs independence if performed for an attest client.
Amends AR-C section 90, Review of Financial Statements as follows:
Describes required procedures related to evaluating any substantial doubt about the entity's ability to continue as a going concern for a reasonable period of time, and explains when an emphasis-of-matter paragraph is required in the report.
Establishes procedures when other accountants have audited or reviewed the financial statements of significant components of the reporting entity.
Revises paragraph .39 to make the required wording within the review report consistent with the illustrative review report in SSARS No. 21.
Except for the revision to paragraph .39 of AR-C section 90 which is effective upon issuance, all other revisions are effective for compilations and reviews of financial statements for periods ending on or after June 15, 2019.