On Demand Educator Webinars
Excel Tips and Tricks for the Classroom
On Demand
Microsoft Excel skills are becoming a more essential part of an accountant's daily tasks. This webcast is meant to provide you quick tips and tricks to get you started in enhancing your level of expertise. Topics include:
Introduction to Excel Formulas and Charting
Tricks to use conditional counts
Sums and averages
Using Excel functions to "lookup" and/or move data around a spreadsheet
Speaker: Mike Brown
Believe it or Not, I Am a Better Teacher Now: The Unexpected Upside of Teaching in a Pandemic
On Demand
Join Becker instructor John M. Stevko, CPA, a tax practitioner of over 40 years, as he takes you through the latest news in tax and provides you with the tools to answer the tough questions you may be asked by your students this semester. This webcast will provide engaging and insightful discussion related to key legislation passed during the COVID-19 pandemic (e.g., CARES Act, Paycheck Protection Program, Families First Coronavirus Relief Act, etc.), last-minute tax legislation in 2020, and the impact of new legislation on year-end tax planning and the effect of this year's election.
Speaker: John Stevco
Preparing students for the CMA exam
On Demand
There are two big accounting certifications out there - the CPA and the CMA. For many accounting students, certification is a big question! Do I pursue a certification? Is it necessary? If so, which one? You don't have to figure this out on your own, we are here to help!  Join Becker as we provide you the answers to your student's biggest questions on  the CMA credential.
Speaker: Kim Fatten
Importance of Data Analytics in accounting industry
On Demand
What is the big fuss? And why did it get added to the CPA Exam? Data Analytics is the new hot topic in the accounting industry, especially with the recent changes by the AICPA to the CPA Exam. In order to get a grasp of the best approach to integrate into your curriculum and prepare your students for success, it's important to first understand the reasons behind the changes. Join Becker to strengthen your knowledge on the upcoming CPA Evolution as it relates to Data Analytics.
Speaker: Mike Brown
CPA Exam Changes Near and Far
On Demand
This summer, a number of important changes are coming to the CPA Exam. If you're trying to prepare, don't fret! Becker's new Director of Curriculum, Mike Potenza, will provide an in-depth overview of the exam changes and assist you in planning for the year ahead. In this webinar, you will receive information on the most relevant changes occurring in July, changes to exam prep and the latest on CPA Evolution. Don't miss out on this opportunity to get answers to your most pertinent questions.
Speaker: Mike Potenza
Model Curriculum Insights
On Demand
The CPA Evolution initiative will culminate with a new Uniform CPA Exam in 2024 that is transforming the CPA licensure model to better reflect the evolving skills, competencies and technological knowledge required of CPAs. The newly released Model Curriculum gives educators a roadmap that can help better prepare students for the profession and the 2024 CPA Exam. Our July 27th webinar will review what was learned during the model curriculum webinars and help you better understand that changes coming to the CPA Exam.
Becker partners with the AICPA to ensure educators have the most up-to-date content so there are no surprises for your students on exam day. In addition, our continuing professional education courses and certificates can be used in the classroom to help you fill in the gaps and act as a supplement to your already robust curriculum.
Speaker: Mike Potenza
Back to school resources
On Demand
Get resources to help you through the school year. During this past year, educators and universities have had to adapt to new ways of teaching students. In a new era of learning, educators are looking for innovative ways to maximize student achievement and engagement while preparing for CPA Evolution. That's where Becker comes to the rescue. Whether you want to supplement your curriculum or need a full CPA Exam or CMA Exam review course, look to Becker to help with back-to-school solutions.
Join us for a free webinar that provides you with the solutions you need—on campus or online—to help your students be successful on exam day and beyond.
Becker software and tools can make your job easier. Learn about:
Navigator: Track student progress and performance, individually and as a cohort.
AccountingMaster™: Use our software to create custom content exams and assignments.
Becker's Continued Professional Education courses and certificates can be used to supplement student curriculum, help faculty stay informed or help maintain professional licenses. With CPA Evolution on the horizon, take advantage of our discounted university pricing.
CPA Concepts Video: Watch CPA Exam-related topics come to life in your classroom.
Speakers: Amy Napolski, Amanda Michael
Hear from our university partners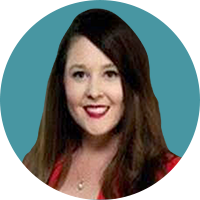 Rachel Domnick, Oklahoma State University
A CPA review course that is included in a master's program is an indicator of student's ability to succeed on the CPA exam. The goal of the master's program at Oklahoma State University is to make sure our students are ready to be successful upon their entrance into their professional accounting careers.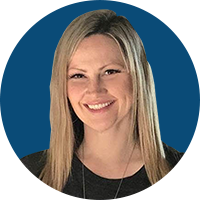 Susan Henderson, California State University, Fresno
When we started the CPA review program three years ago, we used four different review courses. Moving to Becker and using Navigator was a game changer. It not only made my job easier and more efficient; I believe I am a better mentor to the students because of it.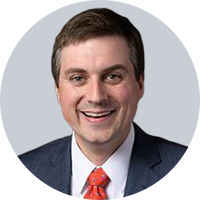 Thomas Godwin Assistant Professor, Purdue University CPA
We wanted to set our students up for success. In my experience, one of the most difficult things about taking the CPA exam was making sure that you held yourself accountable, which is easier to do when you have an instructor that you're familiar with and is there to guide you.

*Pass rate based on those students that met Exam Day Ready threshold and self-reported scores to us in 2020 and is calculated by dividing the total sections passed by total sections attempted across all qualifying students. "Exam Day Ready" threshold means students watched 80% of our lecture videos, answered 80% of our MCQs and TBSs correctly and scored a minimum of 50% on our simulated exams. Scores may be reported at any time. We recognize there is an inherent bias to these results as students who do not pass may not share this information with us.