7 tax considerations for small businesses and start-ups
March 3, 2023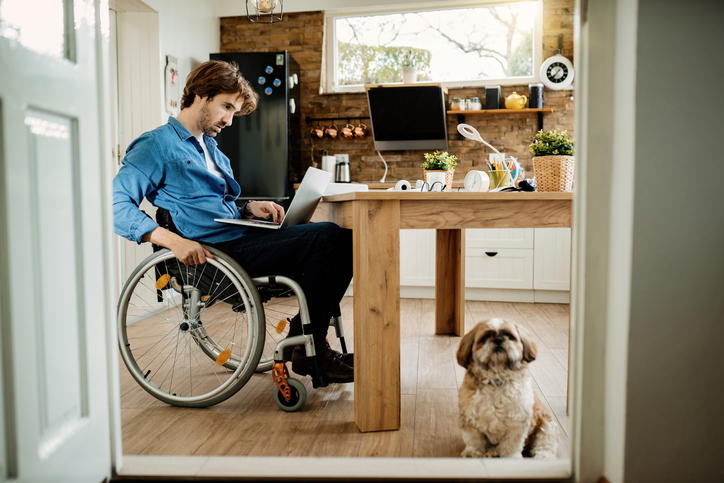 Starting a small business is triumphant yet challenging. So challenging, in fact, that one in five of the roughly thirty-two million small businesses in the United States fail within their first year.
As an accountant that works with hundreds of small businesses annually, I see first-hand many of the challenges faced by their owners. It's my duty to help guide them along a path of discipline, risk, sacrifice, and, ultimately, success. Through my experience, I have been able to craft that leadership into the Crane Financial Blueprint: seven tax considerations and fundamentals that small businesses can use to thrive.
The Crane Financial Blueprint: 7 tax considerations for entrepreneurs
The goal of The Crane Financial Blueprint is to empower business owners through transparency from a tax professional, so they can create a solid game plan following the United States tax code. It's comprehensive and simple, so small businesses across all earning levels can find value. Let's begin!
Step 1: Identify your individual and business filing status
Simply put, step one is calling out who you are and what you do. Just like when preparing an individual tax return, you should first address your filing status. Are you single, married, or are you the head of a household with dependent children? How do you earn business? Are you a truck driver? Do you sell products? Do you have state contracts or are you paid by individuals who purchase your goods and services?
All these pieces matter when building and crafting your tax strategy, especially as we lead into step two. They can dictate how you structure your business and which tax strategies you choose to leverage for business write-offs.
Step 2: Secure your structure
How your business is structured ultimately determines your tax obligations and tax liability. There are five different business structures:
Sole proprietor or single-member LLC: These are single owner operator organizations. Some business owners think an LLC cannot be a sole proprietor. However, in the eyes of the IRS and every state department of revenue, if you are a single-member LLC you are treated just like a sole proprietor. The LLC is a legal designation in these instances.
Partnership: Partnerships can be multimember LLC's -- two or more individuals or businesses together under one organization.
Small business corporation or S Corp: These businesses are similar to partnerships, being that they have two or more individuals. However, they have quite different tax obligations or opportunities depending on your strategy.
Corporation: These are usually your large companies, whether private or public, that have many shareholders and are taxed separately from the business founders.
Non-profit: These organizations have a board of directors who make management decisions and while the business can earn money and make a profit, the goal of the organization is to use whatever funds raised to help solve a problem or support a group in our society.
Each of these organizational structures have benefits and drawbacks depending on your individual and business goals. We have advised clients on a case-by-case basis as to how to structure their firms. You should ultimately envision your business end-goal. What is the biggest version of your company? Are you structured to support that model today?
Step 3: Implement an accounting system
Accurate financial reporting is essential to know your business's health. Financial reports provide key insights on many aspects of the business, including but not limited to:
Identifying and accomplishing your revenue and profit goals
Accurate forecasting
Understanding your tax liability
You can't effectively run a business without financial reporting. For accurate financial reports, you need a strong and effective accounting system, which includes accounting software and your accounting professional.
Prior to choosing accounting software, consider the scope of professional help that you'll need. Are you going to handle your accounting yourself, or do you plan to outsource? Will you keep the books internally and then work with a contractor for your tax return? Your accounting needs will determine the depth of your accounting software.
There are plenty of tools available for small businesses to keep their accounting records. QuickBooks and NetSuite are popular and useful choices for small business owners. There are also free accounting software programs like Kashoo and Wave.
Step 4: Asset acquisition, valuation and depreciation
This step is complex, so I recommend consulting a tax professional, but could prove valuable to small business owners. The acquisition of assets is paramount in taking advantage of the tax code.
When assets are acquired, they aren't expensed but their value is depreciated over time. With a sound asset acquisition strategy, you'll buy assets and invest money into those assets. The purchase price and future investments into the asset is its depreciable basis, or the amount that we will begin depreciation with.
Depreciation provides business owners with a paper loss. This means your tax return and financial statement record a loss on accumulated depreciation. In reality, you haven't spent a dime. Depreciation is also well received by business financers and mortgage lenders who will add it back to your bottom line because, again, it's only a paper loss.
This step is so far along in the process because it can take time for business owners to understand which assets to purchase, how to afford them and how to further invest in them. These concepts can become complex, which is why I recommend consulting a tax or accounting professional for help.
Step 5: Design your tax plan
In personal finance, every guru will stress that you build a budget. For businesses, your budget should also include a tax plan.
Many business owners go through the year only focusing on revenue and profit, forgetting the tax obligations that come along with it. Once April rolls along, they are faced with an overwhelming tax bill. This causes stress and anxiety for a lot of business owners.
In my practice, I stress the importance of tax planning so businesses can be well prepared for this hurdle. If you know your tax bill in January, you can budget and plan for it in advance of its due date. Tax planning can also help lower the business's tax liability. The money that you can save on efficient tax planning is money that can flow back into your business. Take advantage of it!
Step 6: Implement and adjust your tax plan
I want to stress how important tax planning is – we see so many businesses that simply don't do it. Being proactive, as opposed to reactive, in your tax situation is to your overall benefit.
This is a monthly conversation with my clients. We track tax liability based on business performance, which is tied to financial reporting. Every piece matters! By successfully conquering each step in The Crane Financial Blueprint, we can adjust and strategize effectively throughout the year.
Step 7: Take accountability
There are plenty of entrepreneurs who simply don't understand accounting and taxes. That's not an acceptable excuse for the IRS or your state's department of revenue. It's your obligation as a business owner to take the responsibility of paying your taxes in full and on time. My goal with my clients is to be transparent with them about their tax obligations so they're fully prepared and can take ownership.
Crane Financial, LLC team in their brick-and-mortar in East Chicago, IN
Starting a business can be challenging but all challenges are made to be conquered. If you take the time and align yourself with the right team, you can develop a tax plan that will lead to your business's success. The investment may be expensive and time-consuming, but it can ensure a greater probability of your business's success.
The content contained in this article is for informational purposes only and is not tax advice. You should consult a tax advisor for advice applicable to your situation.
As the founder and CEO of Crane Financial, LLC, Hollis Fullilove provides efficient tax planning and strategy to educate and empower individuals and small businesses in his community.