Fascinated by both medicine and accounting? Pharmaceutical accounting may be perfect for you
November 3, 2022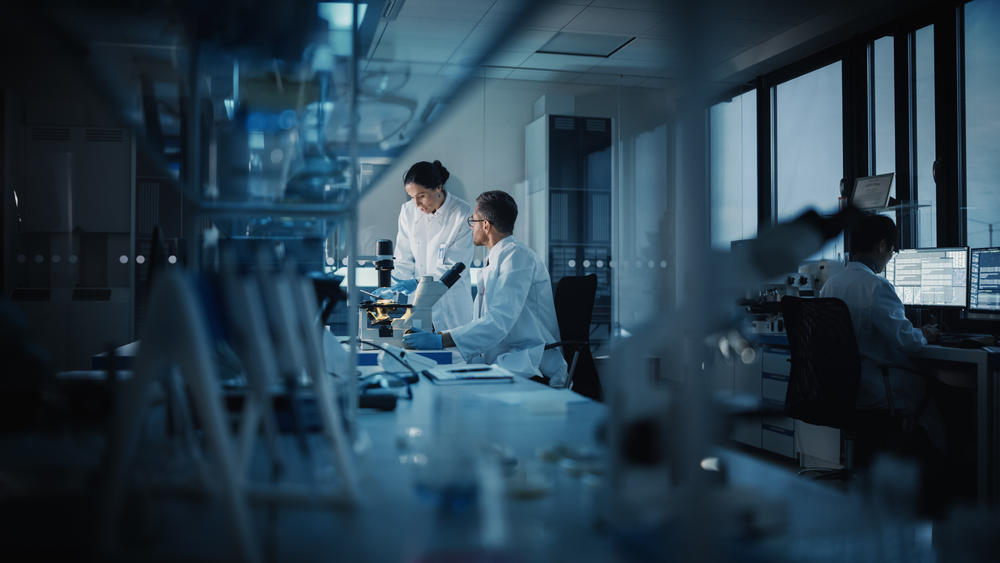 In past generations, it was common to stay at the same company until you earned that gold retirement watch. But today's workforce regularly audits the state of their careers and is often in pursuit of continual learning. This might mean staying at the same company until you reach a specific level or making a lateral move to a different department. Or, taking the leap into a new industry or company might better align with how you wish to expand your skillset or follow your interests.
The benefit of being a career accountant is that the foundational skills, licenses and certifications you have are applicable across industries. The shift in finance and accounting toward embracing efficiency and prioritizing more strategic work means that there are now opportunities to develop yourself beyond your functional expertise, especially as innovation and economic circumstances drive the need for forward-looking perspectives and agile learning. Let's take a look at pharmaceutical accounting, an industry that has experienced transformation as a result of this shift.
Traditional accounting vs. pharmaceutical accounting — what's the difference?
In traditional accounting roles, tasks such as examining financial statements, preparing and filing tax returns, forecasting, risk assessment and bookkeeping are par for the course. Navigating global crises, economic uncertainties, and shifting laws and regulations are also challenges accountants across all industries have faced. But those in the pharmaceutical industry have the unique additional responsibilities of managing supply chain, research and development (R&D), and the Federal Drug Administration's (FDA) compliance intricacies.
Unique challenges
Historically, the pharmaceutical industry has had weaker working-capital performance (the difference between current assets and current liabilities). This is due to the nature of the business, which operates in four phases:
R&D
Testing
Regulatory approval
Product launch
Bringing a new product to market is a lengthy and costly process, and it can take years for a company to see any return on investment, assuming the product is approved by the FDA. This impacts the accountant's ability to recoup costs, fund other research projects, accurately report on their financials and make timely business recommendations.
R&D
Before the FDA approves a drug, pharmaceutical companies must conduct clinical trials to provide evidence of its efficacy and safety. Remote patient monitoring is one approach that makes it possible to decentralize patient testing for clinical trials and recruit more participants. Instead of having patients travel to a single location, they can now participate from home.
But while a digital-first approach to testing can reduce the cost of operating a central facility, it also adds to the expense of supplying clinical trial participants with the necessary wearables and technology. For participants in low-income or remote areas, for example, companies would need to provide mobile devices and ensure they have sufficient internet speed and connectivity. The cost-benefit analysis, then, ends up being less obvious than previously thought.
FDA compliance
While compliance work is a common responsibility in accounting, those in the life sciences and pharmaceutical industries must also navigate the extra obstacles of seeking FDA drug approval. As with other laws and regulations, the FDA often updates or changes its policies and guidelines, making adherence to these regulations challenging for the clinical operations team, who is responsible for partnering closely with finance and accounting. They work together to:
Update forecasting.
Request financial data from stakeholders, including third-party vendors or consultants.
Reconcile financial data surrounding prepayments, accruals and agreed-upon milestones with other departments and vendors.
Evaluate financial results — Do they have enough resources to successfully complete the process?
Without accurate financial statements, the FDA will not grant approval for a drug to go to market. This is all done against a drug patent's expiration, so time is of the essence in an already lengthy process.
Tracking supply and inventory
Pharmaceutical companies are encouraged to create redundancy in their supply chain to guarantee product availability. To make this happen, companies usually establish two registered sources for critical supplies that accountants track closely. While it's common to have international sources in creating redundancy, some have recommended a combination of overseas and stateside manufacturing.
However, reshoring manufacturing carries tax implications for bringing such activities back home. Other costs and considerations include:
New facilities overhead.
Supply networks.
Transportation logistics.
Workforce planning.
Price sensitivity for payers and consumers.
In addition to monitoring supply, pharmaceutical accountants must also examine inventory activity. This requires looking at data related to tracking revenue, units sold, and costs associated with shortages, inventory, and holding. Reconciling revenue with attention to sell-in and sell-through is also particularly critical for accurate reporting in this industry.
Tracking all the moving pieces that go into developing and distributing pharmaceutical products means processes must be efficient and precise. This is why many businesses have invested in artificial intelligence and tools that help automate manufacturing and provide real-time insights. This enables accountants to track daily stock movement, identify waste and stay ahead of counterfeit products — all of which affect financial reporting and a company's ability to manage risk and profitability.
Pivoting to pharma
If the challenge of marrying data analytics with supply chain, innovation and regulatory compliance resonates with your professional goals, a career in pharmaceuticals may be a good fit. Even if you come from a different industry, your core accounting skills are still desirable to recruiters, particularly for early or mid-career accountants. At this stage, you'd continue honing your accounting expertise while learning the intricacies of the industry. So, if you're looking to pivot into pharma, consider how your current experiences align with the new job requirements. You may have more relevant experience than you think.
For managers and leaders, you've already proven your ability to handle the day-to-day responsibilities. To pivot into this industry, focus on your ability to demonstrate knowledge of pharmaceuticals or a related field. A certification in healthcare compliance is one way to show understanding of how to navigate regulatory issues. You could also dedicate some of your CPE credits to help you transition into the field.
Taking the next step
Trends, laws and regulations change frequently, and maintaining your CPA license or CMA certification requires regularly earning CPE credits. While your official title is "accountant," unofficially you're a lifelong student. Becker's Pharmaceutical Industry Library caters specifically to those interested in learning about the industry and offers:
Real-life pharma-specific examples, best practices, trends and policies.
9.5 credits toward maintaining your CPA license or CMA certification.
On-demand, 24/7 access to content created and delivered by industry-tested instructors.
Flexibility to complete the program within 12 months of purchase.
Multiple formats to suit different learning styles.
As the accounting field evolves, so will your career. Our program was designed to empower you to take bold yet informed steps in your journey to creating a fulfilling career.
More than a job description
When you begin to see your experience as a "basket of skills" instead of a cookie-cutter job description, you'll begin building the confidence to pursue your next opportunity. This mindset will help you reframe feeling unqualified to feeling empowered to grow your knowledge, skillset and confidence.