The fundamentals of accounting for healthcare organizations
August 26, 2022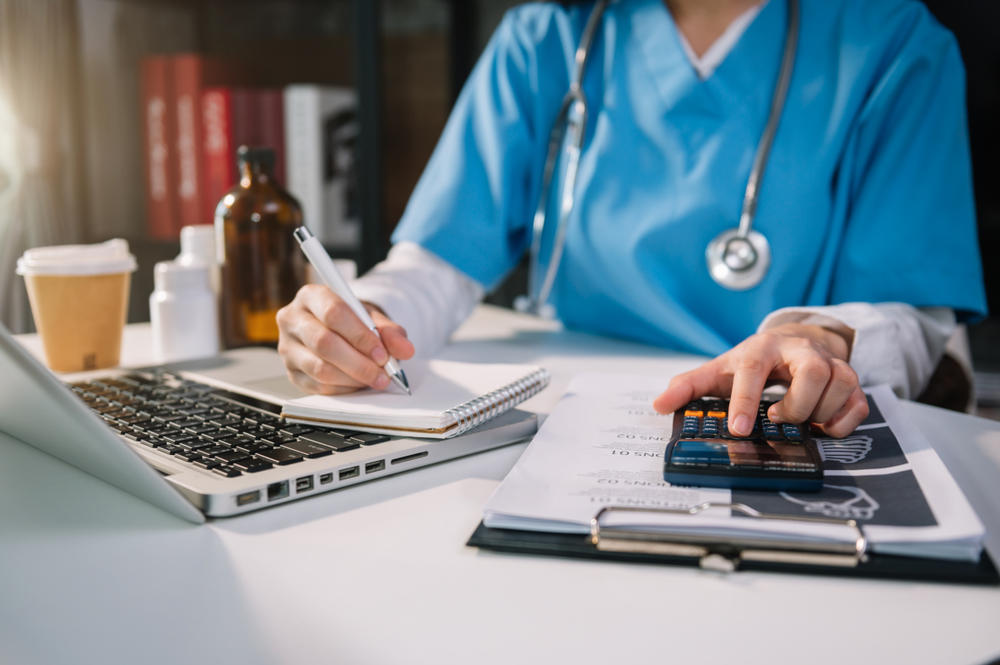 Accountants are the unsung heroes of healthy and profitable businesses. They use their skills to help organizations stay compliant, remain fiscally responsible and identify and strategize around ideal growth areas. Strong accountants are vital in every industry, and healthcare is no exception. 
What is healthcare accounting? 
Healthcare accounting involves the collection, analysis and reporting of financial information for healthcare organizations of all kinds. This includes accounting for hospitals, doctors' offices, specialist clinics, nursing homes and assisted living facilities, laboratories, dental and orthodontist offices and other similar businesses. Accounting for healthcare organizations can involve balance sheets, cash flow statements, taxes, billing, payroll and many more staples of the accounting world.  
To that end, the tasks of a healthcare accountant are like accountants in other industries. They're often CPAs who adhere to GAAPs. 
But one key difference between medical accounting and accounting in other industries is that healthcare accountants may work with confidential patient information. For that reason, it's important for them to know how to work inside HIPAA-compliant systems. 
Why is accounting for healthcare important? 
Healthcare organizations are like other businesses and industries in that they try to be as profitable as possible. One crucial difference: healthcare organizations dramatically affect human health and human life. 
With stakes as high as these, accounting in healthcare is especially crucial. A good healthcare accountant can find the right balance between financial efficiency and overall quality of care. This helps healthcare organizations achieve cost-effective care that also positively affects patient outcomes.  
What are the risks of not hiring a healthcare accountant? 
Quite frankly, it is unrealistic to expect healthcare professionals—who have demanding professions and not much extra time on their hands—to also have a consistent grasp on the complex and ever-changing world of healthcare accounting. Without healthcare accountants on staff, healthcare organizations are in danger of falling out of compliance and mismanaging resources to the point that it negatively impacts staff, patients and the facility.  
Imagine what might happen to a healthcare organization if employees didn't get paid, if tax negligence resulted in an audit or simply if dollars here and cents there consistently slipped through the cracks over the weeks, months and years. It would be enough to cause the ruin of the ostensibly healthiest organizations. 
Why should an accountant work in healthcare? 
Healthcare accounting roles often offer a tantalizing combination of a strong and stable industry that also happens to change and evolve at a rapid pace. If you enjoy working in an office setting and desire job security—but you also want each day to feel new in some way, accounting for the healthcare industry might be for you. 
This is an industry that just about every American will come in contact with at some point in their lives, and sometimes on a regular basis. As long as humans are living and breathing, they'll have a need for quality healthcare. And that means healthcare organizations will always have a need for strong accountants who can keep them efficient and productive. Your skills will be in high demand. 
How can you learn more about accounting for healthcare?  
This is where Becker has you covered. Our Health Care Industry Library will help you become an expert and a trusted advisor in the rapidly evolving world of accounting for healthcare. With 15 CPE credit hours, you can get up to speed on the industry. Topics covered include: 
Large healthcare and hospital systems, including key industry terms, trends and challenges. 

What it means for an entity to be tax exempt, how to break down the complexities of revenue recognition and examination of examples of health system financial statements. 

Deep dives into a variety of topics, including COVID-19 economic and operational impacts, healthcare reimbursement systems, cost allocation methodologies, accounting for contingencies, allowances and settlements, and threats to exempt status for not-for-profit hospitals. 
Collecting the tools you will need to improve business decisions and mitigate risk. 
If you're interested in dramatically boosting your expertise in the field of healthcare accounting, we can't recommend this library highly enough. Visit the Health Care Industry Library page to meet the instructors, see the available courses and sign up.