Encouragement from Becker!
May 6, 2020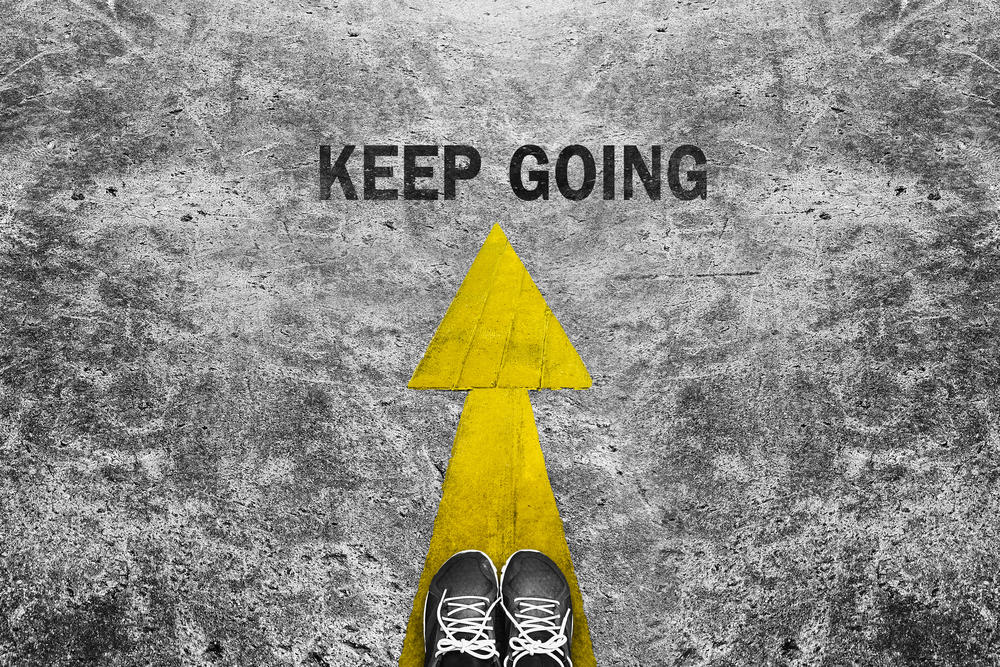 This COVID curveball has been rough, especially for those of you are full-steam studying for the CPA exam. Trust us, we feel for you. We know it's frustrating. But hear us out – this is not the time to get discouraged! Prometric has announced it has reopened for the CPA Exam on May 1 (with restrictions), so the ball is definitely rolling again.
During this, our staff and instructors have been thinking of all of you, and wanted to share a few words of encouragement.
Mike Brown, director of product management:
I realize that COVID-19 is creating additional uncertainty in what is already a stressful time preparing for the CPA Exam.  It's that much more important to find the firm ground on which stand while navigating all of that uncertainty.  One of those is Becker! Regardless of what has happened, or what will happen, we're here.  We will continue to provide you the most current information about everything is going on and to ensure you have the best information to continue getting ready to sit for the exam.
Kim Fatten, manager of product management:
I find what is helping me stay positive is that I've moved my "office" to a room with a lot of windows and natural light. For many of our candidates I think it's important to know you are not alone!  Find a friend to study with and remember, Becker is here for you too! Reach out with technical questions to your instructors and Academic Support – we are here to support you while you study for the CPA exam!"
Pete Olinto, national instructor:
Don't get stuck social distancing in the library when the world returns to normal… turn quarantine time into study time and get this over with!  Let's do it!!
Tim Gearty, national instructor:
While we are all practicing social distancing, that doesn't mean you're alone. At Becker, we are here with you and we are here for you. Choice, not chance, is going to determine your future, so let's use this valuable time together to advance your professional career. My partner in crime Sugar Bear Olinto and I are ready to help you prepare and successfully pass the next CPA Exam. In fact, behind me is the studio we built in my basement so that we can keep you up to date on any and all information. Know that today's preparation will determine your future achievements. So please, stay focused, stay safe, stay well and stay strong.
Valerie Anderson, senior manager of curriculum:
One of my accounting professors once told me, "you should never regret any amount of education." I think of that often, and it's a guiding principle in my life. It's why I work in education! With the current circumstances, your studying may stretch over more weeks than you'd planned, but I hope you will remember your goals and see that it's worth it when you finally get the chance to pass the CPA exam. And if you need a little break from studying, take it and engage in something creative—art or music or baking!
Angie Brown, senior director of product management:
It's very difficult to live in uncertain times and to try to make plans when we don't know what the world is going to be like tomorrow or next week or next month.  It helps me in these difficult times to remember that I can't control the world around me, but I can decide how to spend my time so that I don't feel like these months are wasted.  This is a great time to study for the CPA Exam and the more time you have to study, the more ready you will be, as long as you don't give up.  Use this gift of time to ensure that you will PASS.
Patrice Johnson, director of CPE curriculum:
Stay positive about your CPA exam preparation, and remember that this time period of unexpected delays and new challenges in your career journey is building resilience within you that will last a lifetime. This resilience is a trait of leaders.
So keep your spirits up – you've made it this far, after all! Just imagine how much stronger you will be coming out of this. No matter how frustrating things get, just remember, this too shall pass (and you will, to!).