CPA Study Schedule: Creating the Best CPA Study Plan
July 9, 2019
10 min read

We recently asked our community of accountants how they balance full-time work, parenting and preparing for the CPA Exam. The top answer? A structured CPA study schedule is key. Once you create an organized study routine, finding time to study and focusing on the material may not seem so difficult.
We can help you get started! Here's how to create your very own CPA study schedule.
CPA study schedule - Top considerations
Create a realistic schedule.
Creating a CPA Exam study plan should be based on your other responsibilities. Block off time for activities that are outside of the CPA Exam, like personal events or work obligations, to ensure a well-balanced study routine.
Don't forget to include breaks in your study schedule – you'll need these to stay focused and motivated. A member of our Twitter community suggests, "Study for two hours and have a 5-minute break to eat dark chocolates (my favorite snack of all time). This helps me memorize even more… try it."
Arrange your study topics based on your CPA Exam timeline.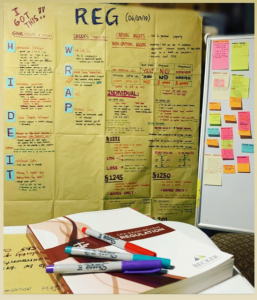 Passing the CPA Exam requires great time and effort. To spend your time wisely, keep track of each section's necessary skill topics.
Your Becker study package comes equipped with a study planner that helps you track your development along the way and use your time effectively and efficiently. The study planner recommends a plan for each section skill based on your exam dates. This is a great resource to organize your CPA study plan, and keep an eye on what you've completed and what still needs to be reviewed.
Find what works best for your learning style.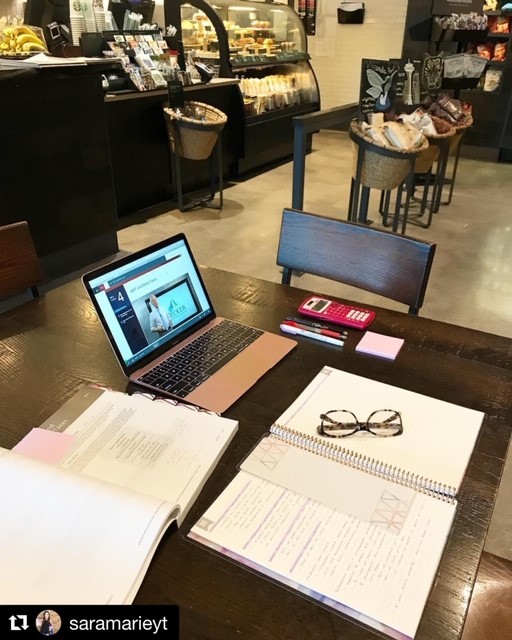 Do you focus best in the early morning or late at night? Do you enjoy the peace and quiet of your local library or the buzzing sound of a coffee shop? Once you know the best time of day and location for your personal learning style, stick with it.
Preston from our Facebook community likes to switch things up throughout the day. "On days I don't have class, I'm on campus by 8 or 9 am until 3 or 4 pm, and then I head to a coffee shop closer to my apartment for a little more studying."
Consistently follow your CPA study plan!
Practice makes perfect. The more you follow your CPA study schedule, the quicker you'll get focused. Additionally, having a routine can lead to better stress levels and improved mental health. Preparing for the CPA Exam is stressful enough – do all that you can to limit that stress.
A member of our FAR Facebook Study Group recently passed the exam and advised fellow group members to keep following their CPA study plans! "Just keep plugging away at it! The material can be so overwhelming and it can be discouraging to get bad scores on MCQs. Finally, one day I started getting more right than wrong, and never looked back. The CPA Exam is a mind game and staying positive and moving forward is half the battle."
CPA study plan - Get started
You're on your way to CPA! Ready to get started? Check out our 4-step guide, where we help you through every step of the CPA licensure process.
As a Becker student, you'll have exclusive access to our Facebook study groups for each of the CPA Exam sections AUD, BEC, FAR and REG. You'll be able to connect with the Becker student community to exchange study tips and find study buddies for whichever section you're focusing on. We hope to see you there!