What to expect from the Becker CPA Live Online course
August 2, 2022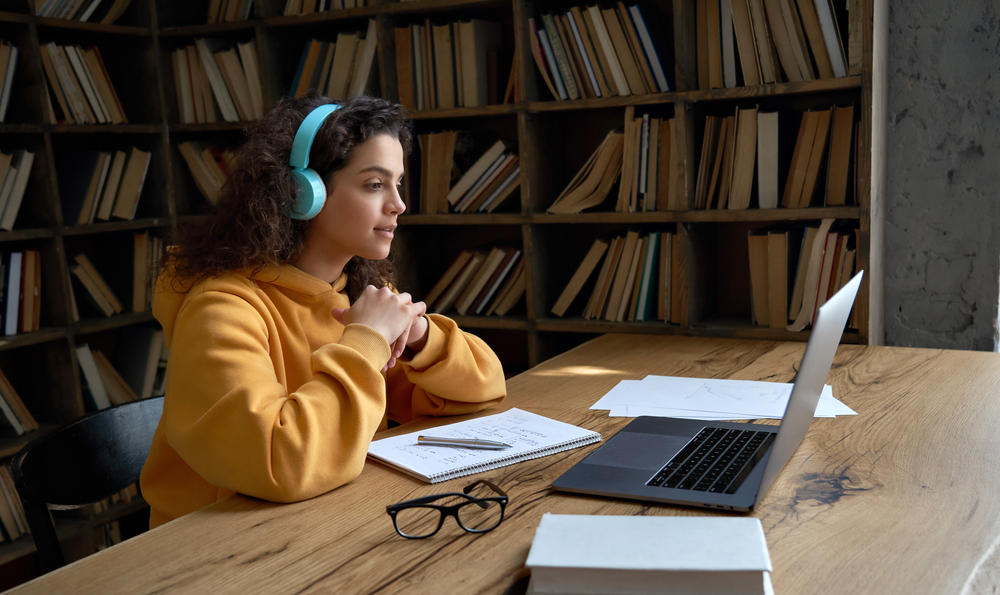 Here's something I learned over the course of my academic life: everyone learns differently, at their own pace and in their own way. When studying for the CPA Exam, some people (who I'm extremely jealous of) are self-study wizards, able to keep themselves motivated and learn the curriculum entirely on their own. Others of us (you can't see me, but I'm raising my hand now) have figured out that we learn best by spending additional time with instructors in a 1-on-1 or classroom setting.
When you have Becker CPA Exam Review, you have all that you need to do your best self-study wizard impression. But many students also have access to a little-known feature from Becker with an alternative form of expert instruction, which can keep you accountable and help you absorb the material.
One of these expert instruction options is Becker Live Online. If this is the first you're hearing of it, you can probably guess what it is: CPA review courses in a virtual classroom setting.  
Each section of the Becker CPA Exam Review course has a Live Online course option that is scheduled approximately every other month. These classes meet on a reoccurring schedule as you progress through more difficult concepts and content in each section. In a survey of over 200 Becker students earlier this year, 81% shared that they believe Live Online was helpful and 85% said they would recommend the courses to their peers. Despite these facts, Becker's Live Online course is its best-kept secret. The course is incredibly useful and, frankly, under-utilized by my fellow CPA study buddies. 
I am a Becker CPA Exam Review student, and I attended some Becker Live Online courses during my studies. This is everything that I learned.
How to enroll in a Becker Live Online course
I learned about the Live Online option when I was using Becker CPA Exam Review. The Becker platform has a section that shows the next class that's happening. You can then head to the website and see what classes they offer to see if any of them fit your schedule.
It was pretty easy to sign up. In CPA Exam Review, you'll see a module called Additional Study Tools. Click that, check out the upcoming classes and click View All to find more.
Once you register, you'll get an email reminder about a week before class starts. It goes over the start time and what you'll learn.
Choosing the best start time
Choosing the best course time depends on what else you've got going on. If you have work or school on top of your CPA Exam studies, an evening class might work best. Becker Live Online night courses typically start at 5 p.m. Pacific, 8 p.m. Eastern. It's a late night for people on the East coast, but well worth it.
The weekend classes are a great option too, since some CPA Exam students typically have fairly open weekends. They're an all-day affair though, so if you have kids or a jam-packed schedule, it can be tough to pull off.
You should probably consider a Becker Live Online course if…
… you're anything like me, honestly. I hear the CPA Exam isn't easy for anyone, but it 100% wasn't easy for me. During my self-study time, I found myself missing live interaction with a teacher, namely being able to ask questions whenever they came up.
The Live Online platform gave me that ability again. During the class, there is a Q&A box. You ask your question, submit it and it gets answered right there in the classroom and in a recap email after the course is done.
How are Becker Live Online courses different from the CPA Exam studies I usually do?
Well obviously, you're not on your own. It's nice to get a different (and expert) perspective on the content you've spent so much time with. Becker instructors are really good at what they do. They have a passion for teaching and for the curriculum, a combo that really helps students learn.
A benefit that may not be for everyone, but definitely was for me: I found Live Online kept me accountable, both in preparing for the class and showing up to it. When you're on your own, it can be tough to stick to a study schedule. You've got work, other issues popping up and—real talk—sometimes you just want to blow it off after you've had a hard day. But when you're signed up for Live Online, it's not just you. There's an external group that's expecting you to attend, participate and learn.
It was really nice to ask the instructor direct questions. It's a completely different way to discuss and absorb information during your CPA Exam prep. You're basically guaranteed to come away with insights you never would have gotten on your own.
Can you interact with other students during Becker Live Online courses?
Not during Live Online, no. But there are plenty of ways to connect with them, ask questions and partner up if you want to. A good starting point is to join the Becker CPA Exam Review Facebook study groups.
Final tips
Review the unit before it's covered during Becker Live Online, and write down some questions in advance. You'll get a lot more out of the experience if you're ready for it.
Things can move quickly during Live Online, so don't worry about missing info. It will all be recapped and reviewable later.
Have a drink and some snacks nearby. Stay hydrated and stay engaged.
The CPA Exam is a monster, but the proper preparation can put you in position to slay it. If you've realized that you want to supplement your self-study schedule with some expert instruction, I definitely recommend checking out Becker Live Online. Here's the updated course schedule. Good luck and have fun!