Accounting implications of the coronavirus
April 1, 2020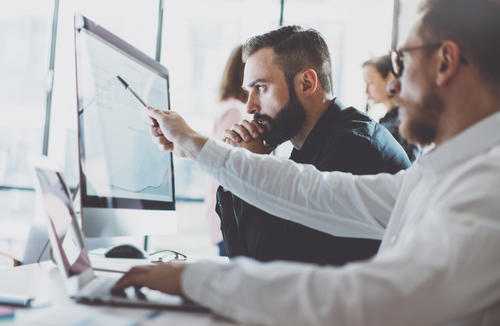 The spread of COVID-19 is truly unprecedented, with far-reaching personal and economic consequences, as is the coronavirus impact on business. All entities are faced with the challenges of properly treating the accounting implications of coronavirus in their financial statements that result from reductions in sales and earnings, unavailable personnel, supply chain interruptions, financial market downturns and more.
Far reaching coronavirus accounting impacts
One key business implication of coronavirus is the reporting of subsequent events. This is critical for any entity with a fiscal year that ended prior to the start of the pandemic but has not yet made financial statements available for issuance. Discussion of the known or potential accounting implications of coronavirus will be a disclosure-only event, if the condition did not exist as of the balance sheet date. The disclosure may state that an estimate of the financial statement effect cannot be made since the effects of the pandemic are on-going.  
COVID-19 accounting impact: Financial reporting changes
So, what's happening?
Going forward, interim financial reporting post-pandemic will be impacted in a wide variety of ways. Here are some coronavirus accounting impacts examples relating just to measurement of assets alone:
Many equity investments measured at fair value or the net asset value practical expedient will have unrealized losses impacting earnings. 
If an entity elected the alternative measurement method of modified cost for qualifying equity investments, the need for an impairment loss write-down may be triggered.
Financial instruments, such as receivables, may require bigger credit-risk allowances.
Inventory carrying seasonality, spoilage or other risk factors may require write-down to net realizable value.
Long-lived assets (including PP&E, goodwill and other intangible assets) may qualitatively trigger impairment evaluation – even if between reporting periods or it is not time for the normal annual evaluation.
Costs capitalized along with a contract with a customer may need to be written-off if the contract was early terminated. 
It is clear that there are many crucial coronavirus accounting impacts, so be sure to take care. Every line item in the financial statements – and every disclosure - should be analyzed for potential COVID-19 accounting impacts.
For additional reference materials, please visit Becker's coronavirus resource center.