2022 CPE hot topics for tax practitioners
October 13, 2022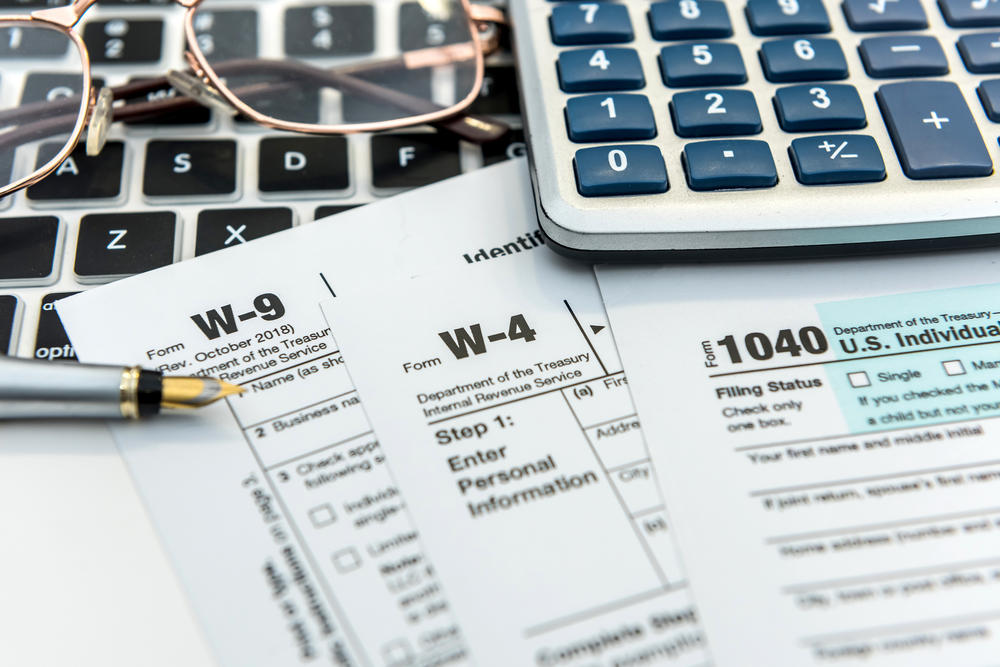 Every year, economic, social, and demographic trends and new legislation have significant tax implications. That's why year-end is a great time to take a deep dive into these topics and how they might impact your clients' tax returns.
Hot CPE tax topics in 2022
To help you uncover the top issues and explore potential planning opportunities, here's a look at some of the year's hottest trending tax topics.
Inflation Reduction Act
The Inflation Reduction Act (IRA) passed in August 2022 included several tax provisions. Highlights include:
A 15% corporate alternative minimum tax on the adjusted financial statement income of corporations with average annual adjusted book income of $1 billion or greater. The Joint Committee on Taxation estimates that only 150 companies will be subject to the new minimum tax.
A 1% tax on the fair market value of stock repurchased by a publicly traded corporation during the tax year.
Incentives for green energy, including extending or creating new tax credits for businesses and individuals.
Increasing from $250,000 to $500,000 the limit on the amount of the research and development (R&D) tax credit that qualified small businesses can treat as a credit against their payroll tax liability.
Virtual currency
Cryptocurrency reporting made last year's list of hot topics, but it deserves a spot on our 2022 list as well.
The IRS continues to look for new avenues to pursue U.S. taxpayers who fail to report and pay taxes on cryptocurrency transactions, and the agency will soon have more resources at its disposal.
The IRA also approved roughly $80 billion in additional funding over the next 10 years—more than half of which will be allocated to enforcement activities, including hiring more enforcement agents, providing legal support and investing in investigative technology.
SALT cap workarounds
Many members of Congress have been pushing to raise the cap on itemized deductions of state and local taxes, commonly referred to as the SALT cap. The Tax Cuts and Jobs Act of 2017 limits SALT deductions to $10,000—a cap that disadvantages taxpayers in high-tax states.
To date, federal lawmakers have not been able to agree to legislation that would raise the SALT cap, but lawmakers in several states have created SALT cap workarounds. While the rules for these workarounds vary from state to state, they generally allow or require pass-through entities (PTEs) to pay state and local taxes at the entity level rather than passing them through to individual owners, who would have their SALT deductions capped at $10,000.
PTE owners then benefit by having their share of PTE income lowered by the amount of tax paid by the business.
Currently, 23 states have enacted some sort of PTE tax workaround legislation:
Alabama
Arizona
Arkansas
California
Colorado
Connecticut
Georgia
Idaho
Illinois
Louisiana
Maryland
Massachusetts
Michigan
Minnesota
New Jersey
New York
North Carolina
Ohio
Oklahoma
Oregon
Rhode Island
South Carolina
Wisconsin
Additional states could follow, so it's a good idea for tax practitioners to keep an eye on evolving state laws.
Independent contractor vs. employee
The issue for businesses of whether workers are correctly classified as independent contractors or employees is not new, but the rules regarding classification and enforcement of those rules continue to evolve.
Late last year, the U.S. Department of Labor (DOL) issued its final rule, which made it easier to classify workers as independent contractors under federal wage law. The Biden administration withdrew the rule, but in March 2022, a federal judge in Texas ruled that the administration hadn't followed proper procedures for doing so and reinstated the prior standard.
Currently, the DOL is expected to release a new final rule defining who is an independent contractor under the Fair Labor Standards Act. Of course, a new DOL rule would not redefine who qualifies as an independent contractor under the Internal Revenue Code. However, worker classification has become such a hot-button issue, especially as the gig economy continues to grow.
Tax implications of forgiven student loans
According to a recent White House fact sheet, the Biden administration expects over 40 million borrowers to be eligible for student debt relief.
Borrowers with federal loans are eligible for relief if their individual annual income is less than $125,000, or $250,000 for households. Pell Grant recipients can get up to $20,000 of student loan debt canceled, and those with other types of federal loans can get up to $10,000 forgiven.
While the federal government is waiving taxes on federal student loan debt forgiveness, not all states do. According to an analysis from the Tax Foundation, Arkansas, California, Indiana, Minnesota, Mississippi, North Carolina, and Wisconsin are expected to tax forgiven student loan debt.
That list could change in the coming weeks and months as states adopt legislative fixes. However, it's a good idea to discuss the potential tax consequences with clients who stand to benefit from student loan forgiveness.