What is accounting for banking?
September 29, 2022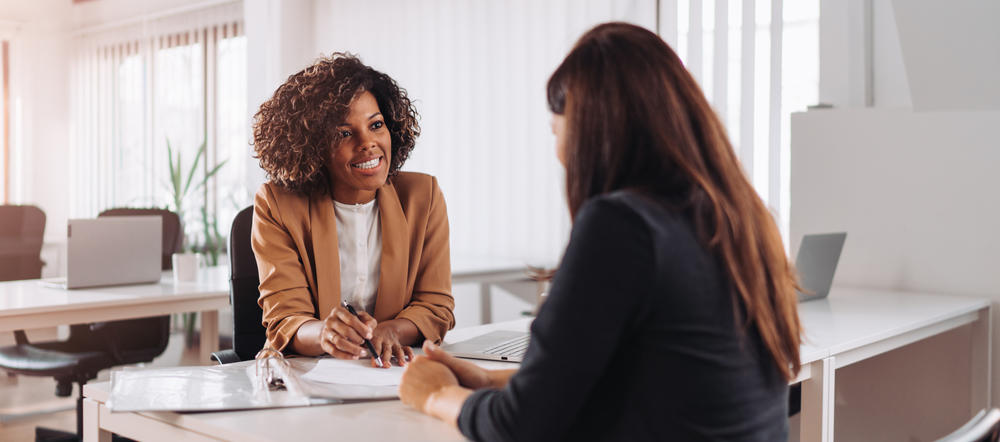 If you want your business to grow—no matter the industry—it's an excellent idea to hire skilled accountants. They use deep financial expertise to help organizations remain profitable and compliant, and they can creatively strategize around key areas for growth.
Dedicated and skilled accountants are of paramount importance, and that's particularly true in the banking industry. In this article, we will provide an introductory resource that focuses on accounting for the banking industry. Read on to learn what exactly the discipline is, why it's so important and how you can break into this stable and lucrative field.
What is accounting for banking?
You can probably answer this question quite easily on your own. But for the official answer, the Federal Deposit Insurance Corporation (commonly known as the FDIC) addresses the topic in this manner:
"Accounting impacts all aspects of bank operations and requires recordkeeping systems that generate accurate and reliable information and reports needed to meet the needs of customers, shareholders, supervisory agencies, tax authorities, and courts of law." 1
The tasks of a banking accountant are similar to those found in other industries. They certainly will include the preparation of financial reports and the maintenance of records.
But in addition to that, complex and compelling challenges come with accounting for the banking industry. There are a plethora of tax considerations for environmental, social and governance (ESG) reporting and cryptocurrency, among many others.
Why is bank accounting important?
Millions upon millions of Americans put their trust, paychecks, savings and investments in the hands of banks, and that weighty responsibility demands a keen eye that only a banking accountant can provide. Yes, banks are focused on turning a profit and being financially compliant and healthy, but those added stakes make skilled accountants even more important.
Note that the Dodd-Frank Wall Street Reform and Consumer Protection Act (commonly referred to as the Dodd-Frank Act), consumer-friendly federal legislation that was enacted in 2010 in response to the 2009 financial crisis, mandates that banks maintain high levels of capital and liquidity. What this means for you is the banking industry has both a short-term and a long-term need for accountants to remain in compliance with the law.
What do you need to be a banking accountant?
At the minimum, a bachelor's degree in accounting or a related field is often required. A master's degree in accounting unlocks higher tiers of bank accounting careers, as does a CPA license.
Together with these degrees and certifications, bank accountants often possess skills highly valued in the industry. These can include an unceasing attention to detail, data analysis, financial planning and communication.
What tasks await the bank accountant?
Bank accountants are responsible for tasks that are like those in other industries, but there are others that may be unique to the banking industry. Here are a few tasks you may need to be comfortable with to succeed in banking accounting:
Revenue recognition.
Analysis of financial statements, such as Report of Income, Report of Condition, Statement of Equity and Statement of Cash Flows.
Analysis of average balances and interest rates, financial ratios, key performance indicators, and financial performance risks.
The navigation of the heavily regulated banking industry.
An understanding of governmental regulatory bodies, major acts and policies, examples of enforcement actions taken, required reporting, and regulatory trends to watch.
The understanding of any tax issues facing the banking industry.
The navigation of digital assets, such as Bitcoin.
ESG reporting.
How can you get started as a bank accountant?
This is where Becker becomes an invaluable resource. If you are a career accountant looking to shift your expertise to the banking industry, we highly recommend our CPE Banking Industry Library.
Over 10 courses and 13 credit hours, you will gain the knowledge necessary to become an expert and trusted advisor in the field. Banking accounting and tax are complex, but Becker instructors bring a curriculum that will get you up to speed quickly.
Get all the important banking accounting topics in one place.
Establish a foundation, then dive deep into specific banking issues.
Learn from instructors who both teach and practice.
Access the library 24/7 for 12 months after your purchase date.
If your goal is to begin a career in the banking industry, you won't find a better first step than the one you get right here with Becker.
References
"Banker Resource Center: Accounting."  FDIC, n.d.  https://www.fdic.gov/resources/bankers/accounting/