Overcoming burnout in public accounting
July 24, 2021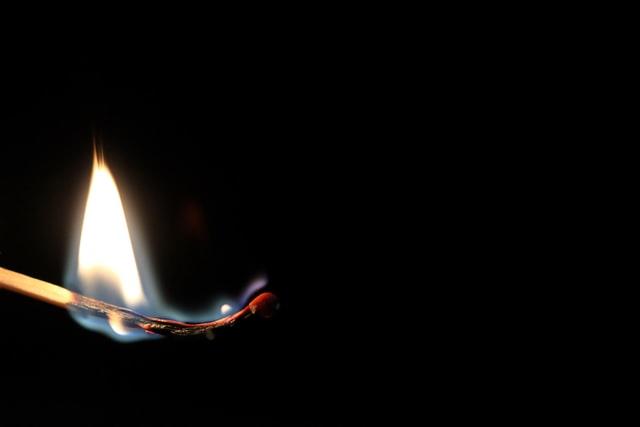 Beginning your career at a public accounting firm is a huge accomplishment. However, the real challenge is continuing your career at a public accounting firm.
Public accounting can be stressful and demanding for a number of reasons. Busy seasons can last more than just a single season. And, the heavy workloads and demanding managers, senior managers and partners can make working in public accounting  feel impossible to manage at times.
There were many times in public accounting where I kept telling myself: "If I can just get through interim testing, everything will be okay!"
And then it would become: "If I can just get through busy season, everything will be okay!".
And then it would become: "If I can just get through planning for the next audit, everything will be okay!"
The truth is, I found myself so buried in the heavy workload year-round that I was letting my life pass me by. I realized one day that if I continued to work at this rate, there was no way I would be able to stay in public accounting: I would become burned out. 
Once I realized working around the clock year-round was not the way that I wanted to live my life, I learned techniques to manage feeling stressed or burned out. Here are four major tips that I learned for overcoming burnout, that helped me balance my public accounting workload and my personal life so that I would be able to fight dealing with burnout.
How to overcome burnout
Overcoming burnout isn't easy - especially when you feel pressure to perform at your best and excel in your public accounting career. I've been there! Here are four tips on how to deal with burnout and how to regain motivation at work.
Take some "me time"

I was such an overachiever that I was afraid taking too much paid time off ("PTO") or running to a doctor's appointment during the workday would make me look bad to my manager.

Now that I am eight years into my career and hindsight is 20/20, I can't believe I was living my life that way. Taking time off to take care of yourself is so important and should not be ignored.

Public accounting firms give you days off for a reason and it's up to you to make sure you utilize all of the benefits that came with your offer letter. If you are on a team that frowns upon using PTO days, then you are on the wrong team and it's time to ask to be moved to another one.
 
During your time off, make sure to disconnect

When you take time off, it's important to really take the time off! Spending your vacation without looking at a computer screen will allow you to actually take a breather and not focus on work for a while. Taking time off from work and truly disconnecting is critical for avoiding burn-out. 

While it's easier said than done, it's very important to set boundaries with your team prior to going on PTO. The best way to implement this is by reminding your team that you will be out as that date approaches and finish any upcoming work prior to leaving for your trip. Block off the days that you will be out on your calendar well in advance to avoid getting meeting invites.

It is important to find coworkers to delegate work to while you are out of office to ensure that everything runs smoothly. 

In your out-of-office reply, you should include another team member's contact information in case anything comes up while you are out.

If you're able to leave your laptop at home to really disconnect, that's even better!
 
Take control of your career

When I became a senior in audit, I was feeling burnout and my motivation was declining. I questioned whether this was the career for me. I didn't have much of a work-life balance and felt like a cog in the wheel. I felt this way because I was in my third busy season, was working around the clock, and didn't feel valued by my team or client at the time. 

I decided to take control of my career to fight the burnout feeling, so I transferred into a different practice within my firm. Transferring into the M&A group within my firm allowed me the opportunity to learn a new skill-set, meet new people, and work on different types of projects. This change in the work I was doing completely refreshed my outlook and gave me the motivation that I had previously lost. 

If you are on a team that doesn't value you, it's important to remember that you are not stuck. Not all teams are like that. You can always talk to your career counselor and bring up topics to change your situation. You could change your client, industry, office location, or even practice. It's up to you to take control of your life to find career satisfaction, which is ultimately how to deal with burnout.
 
Learn to say "no"

Learning to say "no" is the most challenging tip to implement. It goes hand-in-hand with learning how to set boundaries, which is a skill that you pick up and develop over the course of your career.

When I first started in public accounting, I was afraid that saying no to more work would make me look bad. I was a people pleaser and would basically say yes to anything my boss asked me to help with, despite how challenging the workload would become.

A few years into my career, my perspective changed when a mentor gave me advice that really stuck with me:

"It's better to put 100% effort into one client than 80% effort into two clients".

If you're being asked to pick up more work, you need to consider if it is something that you can realistically balance. If you can't, and the project goes wrong, you will look much worse than if you had just said no to the task in the first place.

Actually saying "no" to a manager in the firm is easier than it sounds. You need to communicate everything that is on your plate and explain why you can't fit another client or project into your schedule. Managers will appreciate the honesty because they would rather staff someone who has availability than someone who is burned out and will quit half-way through!
As you start your career in public accounting, don't be afraid to follow these tips. This should be helpful in avoiding, before you even need to consider overcoming burnout. 
Public Accounting can be a wonderful career path with excellent exit opportunities. You might face some challenges in the beginning of your career when you're trying to balance your personal life and workload. However, once you get through a few busy seasons you will have an amazing learning experience and skills on your resume that will last a lifetime!
I would love this series to be a dialogue, so if you have additional advice or questions send me a message on Instagram.
 This piece is Chapter 14 in "The Life of an Accountant Series" by Kristin Lofgren of @Lets_Get_Fiscal. Read her prologue here.