Is Taking the CPA Exam Worth It? Pros & Cons
August 19, 2020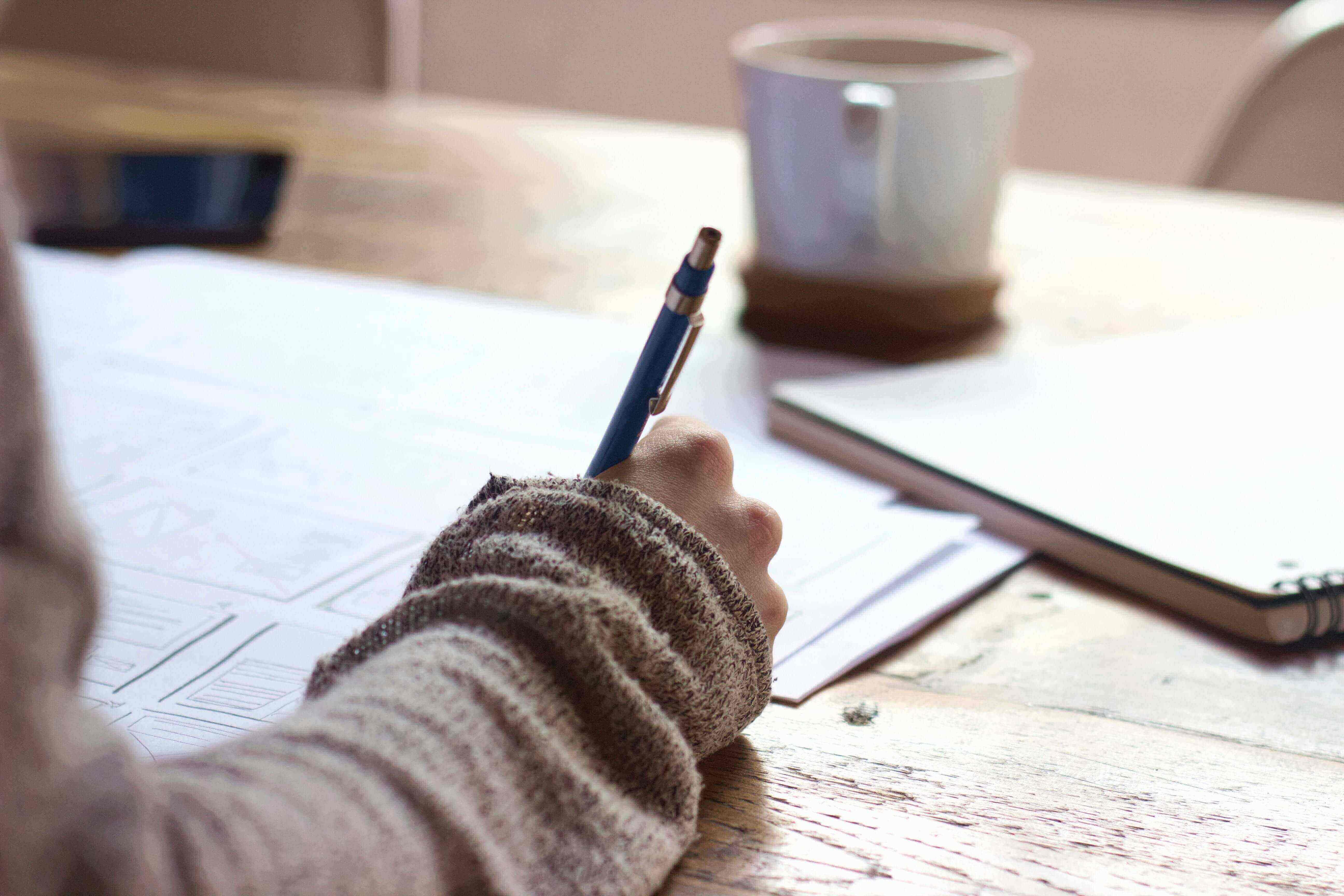 The Certified Public Accountant title, or CPA, is coveted in the accounting and finance world. A CPA designation is commonly recognized as difficult to achieve, making the certification even more impressive when earned. The biggest hurdle to becoming a CPA is, of course, passing the CPA Exam, an in-depth four-part exam that tests on topics related to Auditing and Attestation (AUD), Business Environment and Concepts (BEC), Financial Accounting and Reporting (FAR) and Regulation (REG). Taking the CPA Exam is typically viewed as a challenging feat, and in order to pass, often mandates a substantial time commitment. In fact, during the first quarter of testing in 2020, BEC saw the highest cumulative pass rate of all exam sections at only 61.76%. Additionally, the prerequisites to sit for the CPA Exam are extensive. This begs the question: is the CPA Exam worth it?
Is the CPA worth doing?
You might be wondering, is the CPA worth it? In short, yes! There are a variety of reasons why taking the CPA Exam is well worth your time, and why passing it is so sought-after. You can weigh the costs of obtaining a CPA against potential salary increases, and according to the AICPA, the license signifies, "a symbol of trust and professionalism in the world of business."  But, don't take our word for it! Hear from some of Becker's Elijah Watt Sells Award winners, who earned a cumulative average score above 95.5 across all four sections of the CPA Exam, why CPA is a goal absolutely worth pursuing.
Expand your knowledge and ways of thinking
The studying process for the CPA Exam will sharpen your mental toolbox of accounting competencies.
While going through chapters of study materials for each section, you'll likely learn new facets of accounting you weren't previously familiar with. This preparation will help to build your technical skill sets and financial literacy, as you will work to retain concepts and put them into practice in the testing environment.
Preparing for the CPA Exam can not only help improve your accounting dexterity, but can also grow your intellectual outlook. Studying key topics, processes and calculations can help you develop a business mindset that is deeply critical and analytical, introducing you to new ways of thinking.
Watt Sells Award winner Seth Levitt describes how earning the CPA title changed his process for thinking through business strategy: "Accounting initially appealed to me because of its analytical nature. My accounting background has improved my ability to think qualitatively and consider the bigger picture when making decisions."
Fellow Becker student Carson Paull also remarks that studying for the CPA Exam helps to lay the foundation for future opportunities because of the numbers-oriented mental framework it helps establish.
"Accounting is the language of business; having this background will help me become a successful investor and business owner down the road."
Career distinction
Is the CPA worth it for your career? Yes, the CPA designation is one that is viewed as very prestigious by the business community. Having these three letters next to your name represents a thorough knowledge of accounting processes and a dedication to the profession. As Becker student Nicholas Japhet explains, "The business community recognizes that the CPA Exam is difficult. By passing it and getting your license, you'll signal to others that you have the expertise and work ethic to succeed."
As passing the CPA Exam is widely considered to be an impressive feat, some of Becker's Watt Sells winners have had their accomplishments recognized by peers and coworkers. Winner Ed Kreienberg tells Becker, "Many friends, colleagues, professors and mentors have reached out via text, email and LinkedIn to congratulate me, which has been among the most rewarding parts of receiving the award. It feels great to have earned the respect of my peers and those I respect in turn."
Passing the CPA Exam can not only help elevate your personal credentials, but may also help distinguish you from other candidates when applying to new positions. A new position may come with increased benefits, as employers know of the time investment and commitment that the CPA license demands. Nicholas Japhet explains that in his experience, "The CPA translates into a high salary potential, more career opportunities, and greater job security. If you want to get the most out of your accounting career, getting your CPA license is the key to doing so."
Job flexibility
Taking and passing the CPA Exam can mean more job options are available to you and can expand the pool of jobs for which you are qualified. Some employers may rule out candidates who are not licensed CPAs and may even give preference to those who have earned the certification. Watt Sells winner Steven Hart explains his reasons for pursuing the title of CPA:
"I wanted to be as flexible as possible in my career. I knew that passing the CPA Exam would give me credibility and flexibility when I decided to work in accounting."
Additionally, the opportunities within the accounting industry are far-reaching for licensed CPAs. Winner Michael Kreisman describes why pursuing a CPA opens many different doors. "From discussions with family and friends that are CPAs, I realized that when my professors talked about the wide variety of opportunities available to CPAs, they were telling the truth. While we are all accountants by nature, I've met CPAs doing everything from "stereotypical" audit and tax work to management consulting, M&A services, financial advising, and much more."
Becoming a CPA can also help you pursue additional career paths outside of financial institutions. Brandon Heggan shares why he followed the CPA path, and how it is applicable to career trajectories outside traditional firm work. "The CPA license shows a level of sophistication in the accounting world that opens doors to opportunities in various industries. The ability to read and understand financial statements, as well as staying up to date with accounting standards and rules can eventually open the door to large roles in [non-accounting] companies, such as becoming a CFO."
Personal achievement
Enduring long study hours and hard work to earn the CPA pays off. Many Becker students say that the process of studying for and passing the CPA Exam helped them gain a sense of satisfaction. Putting your discipline to the test, quite literally, can give you a great sense of personal achievement and fulfillment.
Winner Randeep Bhangu has also said that passing the CPA Exam has made him more self-assured in his abilities to perform at accounting-related work obligations. "Becoming a CPA is a very big step in the advancement of one's career in accounting and tax. It has given me more confidence to do well in my career."
Additionally, many test-takers say that challenging themselves to complete such a difficult goal is rewarding in other ways than self-assurance. Winner Conner Smith reminisces about his CPA journey. "I'm glad I dedicated the time to earn such a challenging [certification]. It sets me apart as someone who takes on a challenge and does everything he can to achieve his goal."
Becoming a CPA -

is Becker CPA Review worth it?

So, is the CPA Exam worth it? Becker's Watt Sells winners seem to think so. In fact, 90% of Watt Sells winners from 2005 to 2019 prepared for the CPA Exam with Becker materials. Winner Dave Shukla discussed how Becker's CPA Exam preparation tools contributed to his exam success.

"I studied using only Becker and I completed all the lectures, multiple choice questions, simulations and practice exams. The lectures helped me understand which topics were more prioritized on the CPA Exam and supplemented the textbook well. Becker's multiple choice and simulations really helped me prepare for the exam by allowing me to get a feel for potential exam questions and tricks."

Winner Kara Killingsworth also describes how her experience using Becker CPA Exam materials was instrumental in her winning the award.
"Overall, my experience with Becker could not have been better. I followed instructors Tim and Peter's guidance to a T, and it paid off. I felt supported and prepared on exam day after going through all of the material. In addition, there were a few times I reached out to the Becker support team for clarification on topics and questions, and they were always prompt and helpful in clarifying confusing topics."
So, is it worth becoming a CPA? Definitely, and if you've already decided that you're ready to take the leap to CPA, Becker offers comprehensive CPA Exam review materials that will help you become exam-day ready. And if you're still weighing the pros and cons of if the CPA Exam is worth it, you can compare the CPA Exam costs to the many opportunities that come after CPA.
For more information on getting started with the CPA process, please visit Becker's website for helpful CPA Exam tips and exclusive discounts.
Not ready to commit yet? Start with Becker's FREE 14-day demo and you can be on your way to becoming a CPA.