Top reasons millennials should pursue accounting
June 17, 2021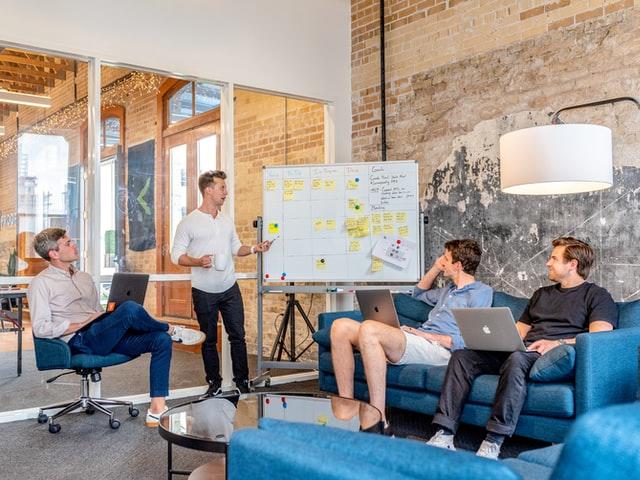 In 1986, I was a senior in high school and interning at a local accounting firm. At the time, I was questioning whether I wanted to pursue an accounting degree and eventually work in an accounting career after college. My father sat me down and explained that accounting is a great career choice because it generally leads to a relatively stable career. Even in good and bad economic times, he said, businesses need someone to assess their financial status. It was that conversation that ultimately convinced me that my initial interest in accounting would be a great choice to pursue for a longstanding career.
Although I am not considered a millennial by a long shot, I have had the pleasure of working with many millennial colleagues during my career, and have managed and taught a number of millennials in accounting. While I chose the accounting career path for its relatively stable nature, millennials are much less likely to choose a career with only one decision factor, and are also much more likely to leave a job if they're unhappy. Millennials clearly aren't choosing careers the same way that previous generations have, and want more out of their profession than just a "good" salary.
From my 30+ years of experience managing, mentoring and working with millennial accountants, I have gathered a good understanding of what millennials tend to look for in a career. Because of millennials' unique set of preferences and criteria when searching for a career path, accounting can be a perfect fit for many individuals in this generation.
Accounting and millennials: Here's why millennials should pursue accounting careers
Here are just a few reasons why millennials should consider pursuing a career in accounting.
1.     Work-life balance and job flexibility
The millennial generation tends to view the work experience differently than my generation. Millennials are interested in career opportunities that have a healthy work/life balance. They seek a flexible, non-rigid schedule and the opportunity to work remotely or from various locations, as well as business travel opportunities. The accounting profession has evolved over the years to accommodate many of these qualities, with many firms instituting generous PTO policies and flexible schedules in less busy months to accommodate staff's personal lives. Post-pandemic, many firms now allow and often encourage work-from-home policies with the paperless office model, and don't require a commitment to commuting to an in-person office.
Additionally, traveling to client locations both domestically and internationally is a regular part of even junior level staff's job descriptions. This generation tends to prioritize travel over previous generations, and millennials in accounting can fulfill this life goal. Business travel and accommodations are almost always reimbursed by the company, meaning you can see the world on a company's dime. This also allows for a regular change of scenery from a typical 9-5 routine and a diversified work experience every week. Most large public accounting firms also offer staff the opportunity to assist the company's foreign subsidiaries, meaning that international travel is also a possibility.
2.     Growth opportunities
The best jobs for millennials offer variety in their work, and present the opportunity to develop and grow millennials' skill sets. Their view of what they can achieve is limitless. In fact, opportunities to learn and grow is one of the top factors that ranks in importance for millennial career decisions, as professional development opportunities grant valuable and transferable skills that can be used in many different settings.
Many accounting firms and companies provide company-sponsored Continuing Professional Education (CPE) courses that teach a number of business topics to make sure that staff is able to develop their professional acumen. Working with clients on a daily basis also allows accountants to regularly put their interpersonal and presentation skills to the test.
Additionally, the accounting path allows millennials to wear many different hats and work in different business sectors. Accounting presents the opportunity to work directly with the decision makers at a company, whether it be the client, CEO, or owner of a business. Despite sometimes being viewed as a mundane profession, accounting can offer millennials the opportunity to be creative in the tasks they perform and can encourage thinking outside the box.
In my experience working as a controller at an OB/GYN practice, I have had the opportunity to manage a number of diverse and challenging initiatives, including commercial building, administering the company's 401K plan, creating tax planning strategies and applying for government funding to keep the business afloat during difficult economic times. All of these tasks have given me the chance to use my creative mind to develop great strategic plans, and have allowed me to grow in my accounting competencies and gain hands-on experience in different project types.
3.     Purpose and impact
Millennials want more than just a desk job, seeking purpose over paycheck and desiring opportunities to make a real change in the world. In contrast to other generations, millennials look for meaningful work experiences that give back to the larger community, rather than a job that simply suits them well. An accounting career can offer numerous opportunities that impart a positive impact on the world. For example, most registered nonprofit organizations require internal accounting and finance teams to keep track of contributions, provide adequate not-for-profit entity reporting and perform a number of general accounting tasks.
Accountants often work with ESG (environmental, social and governance) issues and help to produce sustainability reports, assess and audit ESG-related data, and ensure adherence to the Sustainability Accounting Standards Board regulations. This type of accounting is becoming more common as the need for more ESG assurance rises; Accounting Today even states that ESG related duties are likely to increase for accountants during this calendar year.
Millennials might also offer to lend accounting knowledge to charitable organizations. Over the years, I have had the pleasure of volunteering my time and accounting skills for not-for-profit causes that I felt passionate about. The opportunities to serve in communities as a millennial in accounting are endless and incredibly valuable.
4.     Financial gain
According to the Bureau of Labor Statistics, the median annual wage for accountants in May 2020 was $73,560. This can be an attractive salary, especially for millennials at the start of their careers. Millennials were born into unique economic circumstances and are the generation with the second-highest student loan debt. As 50% of millennials are concerned that they may not be able to pay off their student debt, according to the TIAA institute's 2020 report on millennials and money, having a strong base salary can be a wise choice. Along with a base salary, many accounting firms offer employees the opportunity for bonuses, stock options, raises and more.
I have personally experienced relative job stability during my career as an accountant. Throughout the economy's peaks and valleys, I have consistently been contacted for many different career opportunities because of my accounting experience. The accounting field holds a positive job outlook of 4% growth for 2019-2029, indicating that there is a growing need for accountants in the future. This may be an important decision factor for millennials who are considering other career paths that are declining in need and job prospects.
5.     Gain financial skills and knowledge
Millennials in accounting can apply accounting and financial knowledge to their personal lives. The financial acumen and skills learned in an accounting role can be used as a springboard for future financial success. Millennials stand to gain a strong understanding of important financial processes that could impact their personal lives, in areas like home loans and filing taxes. The process of setting up budgets and planning for large purchases and expenditures for a client can in turn be used to organize millennials' financial health. Additionally, understanding global market trends can help millennials invest in their future and make smart investment decisions.
There are endless reasons that millennials should seriously consider pursuing an accounting career path. From job flexibility to purpose, among considerations I didn't mention, like personal growth, networking and beyond, the accounting field can be the right fit for many millennials. Accounting jobs for millennials can be rewarding, enjoyable and lucrative. The sky's the limit if millenials are open to the possibility of an accounting career path.
Keep reading the Becker career blog to learn more about the accounting career path.
Sources
1.     Adkins, Amy. "Millennials: The Job-Hopping Generation." Gallup.om, Gallup, 16 Dec. 2019, www.gallup.com/workplace/231587/millennials-job-hopping-generation.aspx.
2.     Hanson, Melanie. "Student Loan Debt by Generation [2021]: Statistical Analysis." EducationData, 28 May 2021, educationdata.org/student-loan-debt-by-generation.
3.     The 2016 Deloitte Millennial Survey Winning over the next Generation of Leaders. Deloitte, 2016.
4.     Leonhardt, Megan. "Millennials Are Making Travel a Priority More than Previous Generations-That's Not a Bad Thing." CNBC, NBC Universal, 30 Aug. 2019, www.cnbc.com/2019/08/30/millennials-making-travel-a-priority-more-than-previous-generations.html.
5.     Alesso-Bendisch, Franziska. "Millennials Want A Healthy Work-Life Balance. Here's What Bosses Can Do." Forbes, Forbes Magazine, 23 July 2020, www.forbes.com/sites/ellevate/2020/07/23/millennials-want-a-healthy-work-life-balance-heres-what-bosses-can-do/?sh=1272f2c77614.
6.     Adkins, Amy, and Brandon Rigoni. "Millennials Want Jobs to Be Development Opportunities." Gallup.com, Gallup, 10 Nov. 2020, www.gallup.com/workplace/236438/millennials-jobs-development-opportunities.aspx.
7.     McCabe, Sean. "ESG Responsibilities Increase for Accountants in 2021." Accounting Today, Accounting Today, 28 Jan. 2021, www.accountingtoday.com/news/esg-responsibilities-increase-for-accountants-in-2021.
8.     "Accountants and Auditors : Occupational Outlook Handbook." U.S. Bureau of Labor Statistics, U.S. Bureau of Labor Statistics, 2 June 2021, www.bls.gov/ooh/business-and-financial/accountants-and-auditors.htm.
9.     Bolognesi, Andrea, et al. "Millennials and Money: The State of Their Financial Management and How Workplaces Can Help Them." TIAA Institute, Teachers Insurance and Annuity Association of America , Feb. 2020, www.tiaainstitute.org/publication/millennials-and-money.
10.  Welker, Bryce. "How Much Do Accountants Really Earn?" Accounting Today, Accounting Today, 24 Feb. 2020, www.accountingtoday.com/opinion/how-much-do-accountants-and-cpas-really-earn.