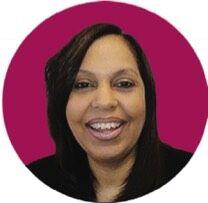 Facilitator of Becker's Data & Analytics For Business Professionals Certificate Program
Dr. Marsha Parker is the facilitator and author of Becker's Data & Analytics for Business Professionals Certificate program. Dr. Parker has 10+ years in the field of instructional design and analytics, and she is currently the Strategist & Technology Leader at the Ford Motor Company in Detroit, MI.
Dr. Parker is a thought leader in analyzing people analytics trends and creating data-driven organizations. Having received her PhD from Wayne State University in 2014, Dr. Parker is a recognized speaker in the field of digital learning, people analytics, data governance and strategy. She also serves as adjunct faculty at LaSalle University, and is a lead researcher on a post-doctoral study at Purdue University. 
Dr. Parker was recognized in 2018 by the National Association of African Americans in Human Resources (NAAHR) for her contributions to the field of human resources on people analytics.