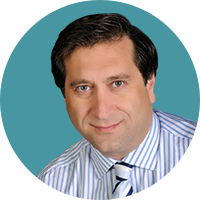 Dr. Barkhi has more than twenty years of experience in academic as well as periodic consulting for various industries. He focuses on teaching and research that crosses Information Systems and Technologies, Accounting applications of Human Decision and Judgement and electronically mediated distributed group decision making. His current research emphases are in the areas of technology-supported group decision and judgment, distributed decision making, Blockchain & smart contracts, and behavioral information systems. He has served as Chair or member of many Ph.D. Committees, and has published many journal articles. He has also served as a Keynote speaker and on panels at several International Conferences.
 
Dr. Barkhi has served as Senior Editor for Decision Support Systems Journal, and Information Technology Management. He has also served on the Editorial Board of Computers & OR Journal and has served as an ad hoc reviewer for many elite Journals. He has served on the Program Committee of INFORMS Conference on Information Systems and Technology (CIST) and on the Program Committee of Workshop on Information Technology Systems (WITS), among others.
 
He has taught at Virginia Tech, University of Massachusetts, American University of Sharjah and The Ohio State University, and served as Department Head of Accounting and Information Systems, and Director of Ph.D. Program at Virginia Tech. Dr. Barkhi also served for three years as Department Head at the American University of Sharjah and was one of the founding members of the Center for Global Electronic Commerce at Virginia Tech.