Tax update for Individuals Q4 2021 - FREE (x2 dates)
This course will be an overview of new issues in individual taxation for Q4. Get the best strategies to comply with the ever-changing tax laws used in preparing federal and state individual tax filings as well as rulings, announcements, and court cases affecting individual taxation.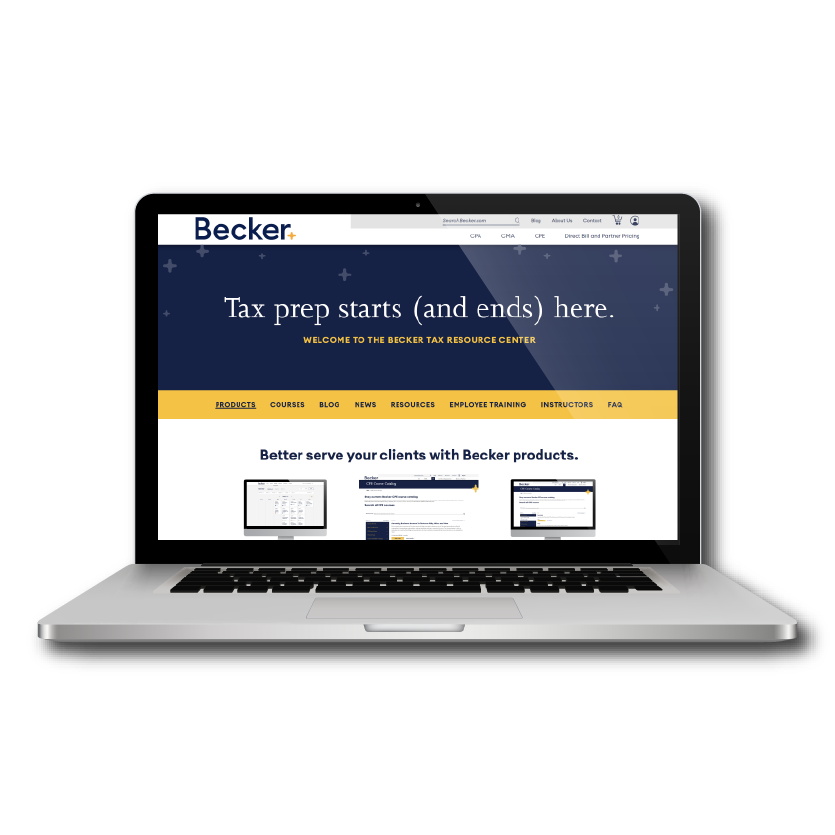 Prep for tax season with Becker CPE.
Latest news from around the industry. Industry-best tax CPE courses and webinars. Insights from expert instructors. (And so much more.)
Go to Resource Center