GAO Issues Revised Yellow Book Standards…Finally!!!
September 5, 2018
10 min read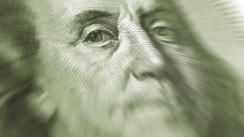 Revised standards issued July 17, 2018, by the U.S. Government Accountability Office (GAO) are designed to provide a framework for high-quality governmental audits, which include audits of government entities and entities receiving government awards.
Also known as the "Yellow Book," the revision supersedes the 2011 version of the standards. These standards, commonly referred to as generally accepted government auditing standards (GAGAS), provide the foundation for government auditors in areas such as independence, transparency, accountability, and quality in audits over government programs.
The changes include:
Presentation of all chapters in a revised format that differentiates requirements from related application guidance.
Removal or incorporation of supplemental guidance from the appendix of the 2011 standards into the individual chapters.
Expansion of the independence standard to state that preparing financial statements from a client-provided trial balance or underlying accounting records generally creates significant threats to the auditors' independence. In addition, auditors should document the threats and safeguards applied to eliminate and reduce threats to an acceptable level or decline to perform the services.
Modification of the peer review standard to require that audit organizations comply with their respective affiliated organization's peer review requirements and GAGAS peer review requirements. Additional requirements are provided for audit organizations not affiliated with recognized organizations (such as the AICPA's Peer Review Program).
Addition of a definition for waste and related examples.
Updating of performance audit standards, with specific consideration for when internal control is significant to the audit objectives for performance audits.
A proposed new 4-Hour CPE requirement on GAGAS each time a new version is issued was not integrated into the final revision.
The revision takes effect for financial audits, attestation engagements, and reviews of financial statements for periods ending on or after June 30, 2020, and for performance audits beginning on or after July 1, 2019. Early implementation is not permitted.
Effective with the implementation dates for the 2018 revision of the Yellow Book, the GAO is retiring Government Auditing Standards: Guidance on GAGAS Requirements for Continuing Professional Education (April 2005) and Government Auditing Standards: Guidance for Understanding the New Peer Review Ratings (January 2014).