Starting a successful career in public accounting
May 6, 2022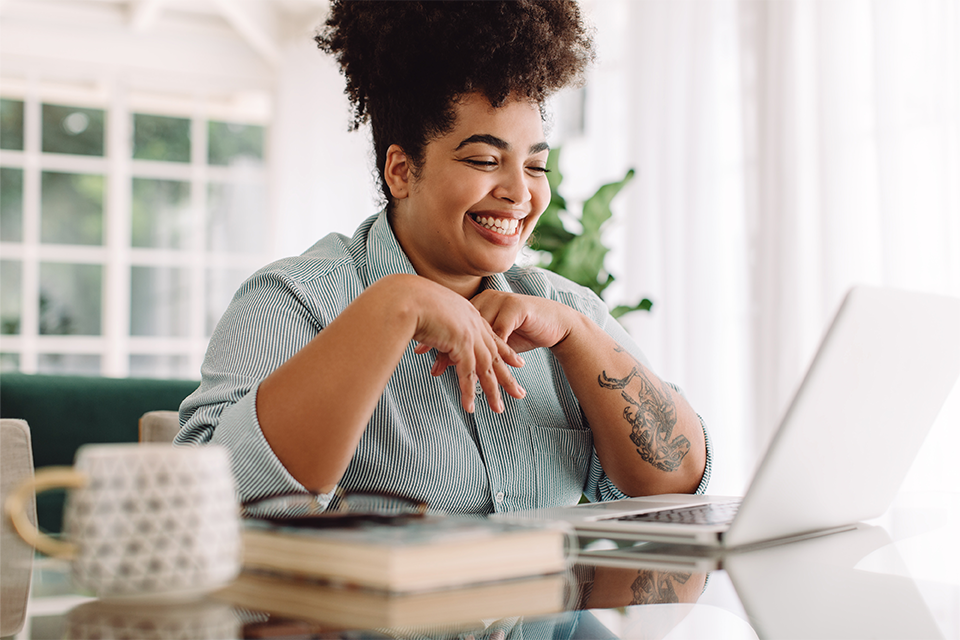 Every college graduate is looking for the American dream and the perfect career in accounting.  After working hard academically to maintain an excellent grade point average, they strive for the opportunity to work for one of the large public accounting firms. A career in public accounting is a great stepping stone for any young graduate. They will be exposed to many different tasks and have an opportunity  to put all the book knowledge to work with practical experience. They will be stretched from the exposure to real world accounting challenges and how to solve them.  However, a successful career in public accounting encompasses more than just a good education. As many quickly learn the hard work is  just the  beginning.
Becker recently hosted a webinar with Paro, a freelance network of financial professionals, that featured a speaker who gave tremendous insight as to what is important to make your public accounting experience a success. 
Read on to learn the several things a new hire in public accounting should know to be a success. 
Open the door for career advancement
Getting your CPA license is a must to advance your career in public accounting. The path to earning your CPA license requires a significant investment of both time and money. The CPA Exam is arduous, and most candidates spend 20-25 hours per week studying for it. This is a huge undertaking for anyone, but especially those trying to balance a full-time job or a full course load. Taking a CPA review course is smart and well worth the investment because it gives you step-by-step instructions on how to pass the CPA Exam. Most CPA review instructors are actual CPAs with real-world public accounting experience who offer excellent test-taking strategies and techniques.
Embrace continuous learning
After you get your CPA license, it is important to expand your knowledge with continuing education in tax, auditing and management advisory services. Accountants who earn their CPA license are held to a higher standard and are considered to have the expertise required to support tax positions and strategies and to ensure financial statements are prepared in accordance with generally accepted accounting principles. Each state has different continuing education requirements. However, it is important to make sure that the skills and technical knowledge you have are up to date with current guidance and regulations and to remain curious to keep up with the latest accounting and financial reporting trends. Becoming an expert in a specific area can make you a valuable asset to your employer and increase opportunity for advancement.
Focus on soft skills
Soft skills are very important when working with coworkers and clients. Soft skills include interpersonal and communication skills. Throughout my career I've known many great accountants with good interpersonal skills who excelled at their jobs because they were relatable and had great energy. Clients liked working alongside these CPAs because they were easy to work with, and they used their positive nature to build strong relationships based on trust and integrity.
In 2014, leadership development consultants Jack Zenger and Joseph Folkman "asked 332,860 bosses, peers, and subordinates what skills have the greatest impact on a leader's success in the position the respondents currently hold. Each respondent selected the top four competencies out of a list of 16 that we provided. We then compared the results for managers at different levels."1 And although the skills varied for leaders at different levels, several skills were considered important at all levels, including powerful communication skills, honesty and integrity, and the ability to build relationships and motivate others.
Develop a career plan
Any great journey requires a road map. It is important to develop a plan for your accounting career and a timeline for what you want to achieve and how you want to advance. In public accounting, the path to partnership is not for everyone. However, public accounting gives you the opportunity to work with your clients' decision makers and an opportunity to join the corporate world of accounting. It is important to be flexible to new opportunities and to keep an open mind. Determine what you are passionate about and pursue working for a company whose values align with your personal belief system. When designing the road map, make sure it includes the work/life balance you need.
You can have a successful career in public accounting and set yourself up for advancement by getting your CPA license, continually increasing your knowledge and technical skills, having great communication and soft skills, and creating a road map of your career plan and goals. As you're designing your road map, keep in mind that your plan may change along the way as you gain more experience and develop new interests.
After working in the accounting field for 32 years, I can honestly say that my most enjoyable jobs and experiences were the ones that were not on my original road map. Through every experience and every opportunity, I learned what was a good fit for my life and followed my passion.
Watch Becker's full webinar with Paro on demand for free in Becker's webcast library.
Reference
Zenger, Jack and Folkman, Joseph. "The skills leaders need at every level." Harvard Business Review, 30 July 2014. https://hbr.org/2014/07/the-skills-leaders-need-at-every-level.