Career spotlight: Forensic accounting
January 22, 2021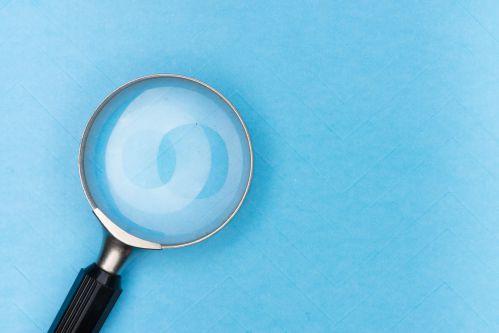 Do you want to practice accounting but aren't sure which accounting specialization to choose? Forensic accounting is one option that is significantly growing in popularity and, if you want to apply your accounting knowledge to financial crime situations, it might be the one for you. So, what is forensic accounting? How do you become one, and what is a forensic accountant salary potential? Here is a resource to guide you through the career of forensic accounting and its importance in today's business. 
What is Forensic Accounting?
The forensic accounting definition is the use of accounting, auditing and investigative skills to conduct an examination into the finances of an individual or business. A forensic accountant investigates financial crimes, such as fraud, bribery, money laundering or embezzlement and may consult with companies to construct internal controls to prevent and detect financial crimes from occurring. These are situations that companies may expect to end in a dispute or litigation and may require the forensic accountant to present evidence in a court case.
Forensic accounting and external auditing are sometimes misconstrued as one event; the difference lies in the timing. External auditors are typically engaged on an annual basis to opine on whether the financial statements are free from material misstatement and fairly present the company's financial position.  Forensic accountants are most often engaged by companies after suspicious financial activity is alleged or detected. However, many of the skills gained from auditing, including investigation and professional skepticism, carry over to careers in forensic accounting.
Financial crimes also aren't exclusive to large, publicly traded companies. Many small businesses and not-for-profits have disputes and/or litigation over financial matters as well, which has also contributed to the growth of the demand for forensic accountants. No matter the size of the business, the effects of financial crime can be devastating. Forensic accountants perform essential services to businesses and the accounting profession by identifying the crime, the extent of the company's losses, catching, and, in many cases, prosecuting the perpetrator.
Becker's Senior Manager of Curriculum and former auditor with forensic accounting experience, Kim Fatten, Ph.D., CPA, shares the significance of forensic accounting in today's industry: "Today's accountant really needs a fundamental understanding of forensic accounting - they are on the front lines. If they are in public practice, their clients will call them, frantic with worry about a data breach or successful phishing attempt. If they are working as corporate financial accountants, management will rely on them to design and redesign internal controls to respond to changing business environments to prevent and detect fraud." 
If not handled properly, financial crimes can bankrupt a business or tarnish its reputation. In small businesses, these crimes may even be perpetrated by family members. Large-scale crimes may also be carried out by reputable C-Suite executives who otherwise may never be suspected, since they have the power to circumvent internal controls. In other words, the effects of these crimes is not just monetary damages, but damage to a relationship that was built on trust.
COVID-19 and virtual work has increased the risk of cyber crimes, including financial fraud, especially at small businesses that may not have an intricate internal control structure and had not prepared for a drastic change in the work environment.
What does a Forensic Accountant do?
Specialty skills including investigation and interviewing, combined with in-depth financial accounting knowledge are used in forensic accounting to determine the events that may have transpired in the alleged financial crime under investigation. 
The role of a forensic accountant typically consists of investigation, reporting and expert testimony. The first step in any investigation is to gather evidence of the alleged wrongdoing.  This is conducted through procedures including interviews of client personnel or examination of  accounting records. The findings from these procedures are then reported to the client along with recommendations for the future.
Oftentimes the forensic accountant's findings will be presented in a court of law by the forensic accountant.  He or she may be called to testify as an expert witness in a case or may support a case by providing evidence to the client's legal counsel. High-profile examples of forensic accounting work include the Enron scandal (2001) and Lehman Brothers bankruptcy (2008).
Forensic accounting does not just occur in public accounting. The Federal Bureau of Investigations and the Internal Revenue Service are two examples of government agencies who employ accountants doing investigative work on major crimes.
What does it take to become a Forensic Accountant?
To work in the role, a forensic accounting degree or either a bachelor's or master's degree in accounting is typically required.  Many colleges and universities have undergraduate and master's degrees specifically in forensic accounting, with coursework beyond the traditional accounting curriculum.
Forensic accountants are not required to hold a  CPA license or other credential, many forensic accountants do hold multiple licenses and credentials. In fact, obtaining the Certified Forensic Accountant (CFA) credential requires a CPA license. Another commonly held credential, the Certified Fraud Examiner (CFE), does not require a CPA but does require professional experience.
Including the required undergraduate classes to obtain an accounting or forensic accounting degree, certification and licensure, and professional experience requirements, the process of becoming a forensic accountant can often take 4-6 years.
According to the U.S. Bureau of Labor Statistics, the outlook for accountants and auditors, (including forensic accountants), will grow by 4% per year from 2019-2029, making the outlook for the accounting profession an attractive career. This projected growth rate and as the global economy continues to go virtual, the risk of financial crimes continues to increase. Combining the power of accounting knowledge along with investigative skills makes forensic accounting a fantastic specialty practice area.
If forensic accounting piques your interest, Becker offers a Forensic Accounting CPE course providing an overview of the role, tools and techniques used, and the benefits of forensic accounting.  
Additional Sources
https://www.roberthalf.com/blog/job-market/what-do-you-need-to-succeed-in-forensic-accounting-jobs
https://www.fcpas.org/about-us/what-is-a-forensic-accountant/
https://www.accounting.com/resources/forensic-accounting-basics/
https://www.bls.gov/ooh/business-and-financial/accountants-and-auditors.htm
Like this article? Learn about more hot accounting topics at Becker's 2021 Virtual Accounting & Auditing Conference! Register for the conference now.