CMA vs. MBA program - Which one is better for your career?
August 11, 2020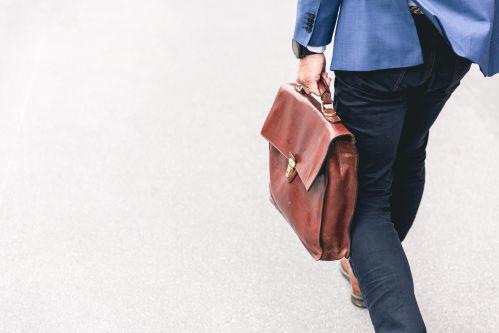 If you're a working professional, or soon to become one, you may be exploring the many certifications, degrees and programs to expand your career prospects, enhance your education and elevate your credentials. Although many higher professional education programs exist, two of the most commonly pursued are the Certified Management Accountant (CMA) certification and the Master of Business Administration (MBA) degree. You might also be wondering – between the CMA and MBA, which is better?
CMA vs. MBA - Which path to follow?
The CMA is administered by the Institute of Management Accountants and an MBA is bestowed by the university where the degree is completed. These programs aim to expand candidates' business-related knowledge and help students achieve their short and long-term career goals.
CMA vs. MBA programs each provide their own unique benefits — and both can significantly alter the course of your career. If you're debating which path to pursue, here are major considerations when choosing between a CMA vs. MBA.
Preliminary requirements
While CMA and MBA programs have similar end goals, the process for obtaining one of these titles is somewhat different. The most basic step in CMA vs. MBA program selection starts with ensuring that you have the correct prerequisites. Here are qualifications necessary for candidacy in each:
Education: The CMA and MBA programs call for different educational requirements. Candidates are able to take the CMA Exam before having completed an undergraduate degree and there are technically no required courses to take the exam. It's important to note, however, that in order to become a CMA you must complete your bachelor's degree or equivalent professional certification, but this can be fulfilled after testing. Comparatively, an MBA program almost always requires an undergraduate degree from an accredited university, and there are occasionally prerequisite classes, typically in disciplines like math or English. However, the majority of MBA programs don't require a bachelor's degree specifically in business and will accept candidates from a variety of fields of study.
Professional experience: Taking the CMA Exam can be accomplished without preliminary work experience; however, after the exam, certification may require up to 2 years of professional work experience. This work experience must involve management accounting or financial management to be counted toward certification. On the other hand, some MBA programs require a minimum of three to four-plus years of work experience under your belt to apply, as well as letters of recommendation from supervisors, essays and other qualifying materials.
Testing: Obtaining a CMA requires passing the two-part CMA Exam, which covers topics pertaining to aspects of financial planning and accounting, administered in essay and multiple-choice format. Getting admitted to an MBA program typically requires taking a Graduate Management Admission Test (GMAT) or Graduate Record Examinations (GRE) test. Scoring high on the GMAT or GRE can play a major part into which business school you are accepted, which can in turn affect your network and post-graduate job prospects. Additionally, during an MBA program, you will likely take exams in each course in order to achieve a passing grade.
Money and time
Two other major factors in the CMA vs. MBA decision are money and time investments that you must commit.
Money: The costs associated with CMA consist of a few different fees. One such cost is Institute of Management Accountants (IMA) membership fees, which can be anywhere from $39 to $245, depending on membership type; the IMA currently offers discounted rates for students. Additionally, the CMA entrance fees range from $188 to $250 and are not inclusive of exam fees, which can be anywhere from $311 to $415 for each of the two exam parts. Despite the CMA Exam's initial costs, the CMA vs. MBA cost comparison is one-sided. An MBA can have monumental costs, with higher tuition rates for higher-ranked schools; the one-year 2020-2021 tuition cost for Harvard's MBA program was $73,440, which is not inclusive of textbooks, materials or housing costs. According to Bloomberg News, "Nearly half the students at some of the top-ranked business schools had debt outstanding of at least $100,000" in the class of 2018. If you attend a full-time MBA program, you might also want to factor in the opportunity cost of not working. One way to lower costs of both programs is by scholarships or employer sponsorships. The IMA offers CMA scholarships to schools both in the United States and internationally that cover 100% of costs associated with CMA testing, including study materials, exam fees and IMA membership for three years. Any student nominated by a professor is guaranteed to receive the scholarship. MBA candidates might look into the prospect of employer-funded programs. Many employers will contribute to employee MBA programs and in some cases cover the entirety of program costs. If your employer agrees to pay for a significant portion of your MBA and you feel it may be more beneficial to your career, then this may be the way to go.
Timing: The process of obtaining CMA certification can be done on a self-study schedule —  how fast you pass the exam and get certified is almost entirely dependent on your preparation and drive. There are also flexible part-time, weekend and evening course options for an MBA. However, an MBA typically takes anywhere from one to three years and many programs come with additional requirements such as internships or fellowships. During the course of an MBA program you must fit your own priorities within the schedule of the business school's courses and exams. For both certifications you need to keep in mind timing with your other obligations, especially if you plan on working full-time while pursuing either one.
Interests
Your personal interests in areas of business that you'd like to apply to your career, as well as your interest levels in the subject matter taught by each program, can help guide you.
Business fundamentals: CMA vs. MBA programs will differ in course depth and breadth. The CMA focuses on competencies narrowly aligned to accounting and finance and does not test outside areas. The MBA path puts much more of an emphasis on marketing concepts that are not encompassed in the CMA path. Typically, an MBA program will cover many business-essential courses, including finance, economics and other foundational courses to make sure graduates are well-rounded in aspects of business. The MBA path generally teaches students a broader spectrum of business-related topics than the CMA path does.
Specializations: In comparing the CMA and MBA programs, both allow for some degree of specialization, which looks great to employers. In the CMA certification, your area of specialization is already chosen for you to demonstrate your understanding of key financial processes. If you already know that you're interested in financial planning, the CMA certification might be right for you. However, if you're continuing to explore what areas of business spark your interest, the MBA may be a better path. In an MBA program, you can often designate an area of concentration to customize your degree, such as business analytics or sustainability, and take corresponding coursework to enhance areas of focus.
Career goals
Arguably the biggest motivation for obtaining a CMA vs. MBA designation is the prospect of heightened career opportunities. Both the CMA and MBA programs can affect career outcomes in very different ways; it's important to consider what your future career objectives are when deciding on a CMA vs. MBA program.
Employment prospects: Finding a new position, looking for a promotion or expecting a pay raise at your current company might depend on the specifics of your post-undergraduate program. In one sense, getting your CMA is seen as an objective process to many employers, as the same exam and qualifications are required from all candidates. A CMA can only elevate your career prospects, as passing the CMA Exam signifies your thorough knowledge of crucial accounting procedures. In contrast, MBAs are often only as highly esteemed as the schools they're from. Some employers may not see the value in an MBA from a non-top-tier school.
International work: One reason the CMA credential fares so well internationally is because it's offered in many countries and various native languages. The CMA is a globally recognized certification that holds acclaim around the world, so if you're considering a financial career abroad, this may be the right option for you. To international employers, the various MBA schools and associated programs might be unfamiliar. Many foreign companies only know of top-tier universities; if your MBA isn't from a top 10 school, your credential may not hold as much value to the employer. If you already know where you'd like to live and work abroad, you might consider looking into some of the top graduate programs in the country of your choice.
Upper management potential: If you're looking to move up the ranks of your company, or are looking for a higher position at a new employer, both certifications can help you climb the career ladder. Both the CMA and the MBA signal that you're ready for roles that undertake more responsibility — pursuing one demonstrates your understanding of and dedication to your chosen field. Still, there are some differences. The MBA may be better suited for those who are especially interested in people management and have goals of one day managing a team. However, both of the two designations indicate that you are prepared for upper management tasks and the titles that follow.
CMA after an MBA in finance jobs
If you're in the position of already having completed an MBA program, there are some reasons you may want to consider getting your CMA certification. "Layering a CMA on top of an MBA can boost your credentials," says Kim Fatten, product manager for Becker. "It signifies that you're serious about your education and that you're ready to bring additional skills to your current company." Pursuing a CMA after obtaining your MBA shows that you're ready for a higher-ranking career move, especially if you want to transition into a role involving more accounting-based tasks. It also indicates that you're knowledgeable about the most current financial processes, which can be especially helpful if you completed your MBA many years prior. Additionally, having the CMA in addition to an MBA can bolster your credentials and help your resume stand out in a competitive applicant pool. Getting your CMA after an MBA in finance-related roles will help you stand out and could help expand job prospects.
CMA or MBA: Which Is better?
It's clear that the answer to if a CMA or MBA is better for your career depends on many factors. The CMA vs. MBA programs offer different benefits and both result in unique outcomes after completion. Although there might not be one perfect path that can guarantee career success, one path may be a significantly better fit for your aspirations and personal situation. The right choice between a CMA vs. MBA program depends wholly on your objectives and what kind of experience you hope to get out of either certification. Explore CMA options with Becker's CMA offerings.