How I forged my own accounting career path
March 22, 2022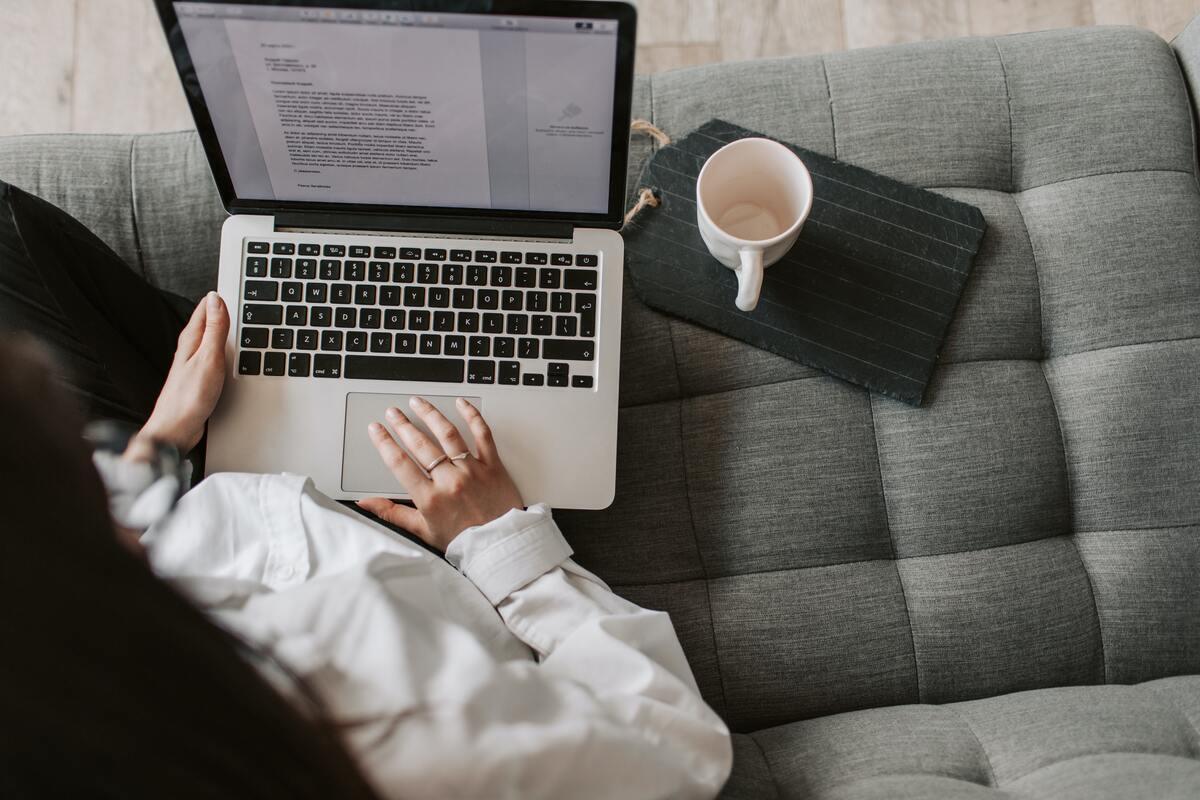 Darlene Nacional, former accountant and accounting influencer, started her accounting career at Ernst & Young working in tax. After gaining two years of experience, she ventured into entrepreneurship and content creation. In this blog, Darlene discusses her experience moving outside the traditional accounting career path and making her career truly her own using the skills and competencies she acquired as an accountant.
After graduating from college and starting on my accounting career path, I knew that I had to toughen out at least two years on the public accounting path for the sake of gaining experience. I initially didn't allow myself to look into other career opportunities outside of public accounting, as my professors, college alumni, and fellow students had told me that this path was the main route to success. So, I continued on the path most traveled and set out to climb the corporate ladder. However, after five brutal tax seasons, high-stress situations and multiple quarter-life crises, I realized that the traditional accounting career wasn't meant for me. So, I decided to create my own path to best fit my needs and lifestyle, all while using what I learned during my time in the accounting field.
Read on to learn more about how I navigated from tax accountant to content creator to business owner, and how I was able to forge my own career path along the way.
What happens when your career doesn't go according to plan?
Like most college students, I chose to major in accounting for the opportunities post-college, its stability and the pay. There was no denying that it was far from a "passion" of mine to file tax returns. But, of course, as a student with no work experience in accounting, I would say anything in an interview to guarantee myself a job after graduation.
After getting a job at a Big 4, I made the most out of the two years of my tax experience, working primarily with partnerships, private clients services and international tax. My days consisted of filing, researching, and data entry. However, I soon realized that this path wasn't one that I was passionate about.
It was a hard reality that hit me, knowing that I'd spent about six years of my life studying and working towards a traditional career path I wasn't happy with.
And, it was the midst of the 2020 pandemic. I was in between jobs but had a decision to make: do I look for more accounting jobs? Or do I try something different?
The risk averse part of me pushed myself to look for stability where I had gained experience in accounting. But I knew deep down that if I continued down this path, it would result in the same pattern I'd grown accustomed to: burn-out, unhappiness, and constantly questioning what I was doing with my life. So, I decided to lean into my creative side - a part of me I hadn't tapped into since college. I began creating content, which snowballed into my journey as an influencer and business owner.
How do you go from filing tax returns to content creation?
In the midst of transitioning from public accounting to anything else, I started posting on YouTube and TikTok.
I shared my authentic experiences and perspective of public accounting through a sincere lens, while also creating niche-humored accounting content that caught the algorithm of like-minded individuals who needed a laugh during busy season or felt trapped within accounting.
Through transparent storytelling and relatability, I had created a space for individuals to ask their most genuine questions about the career path in a non-judgmental atmosphere that gave voice to their worries and stress. This led to collaborating with brands like Becker, and inspired my first podcast called, B4 and After (@b4andafterpod).
This became a podcast where I interviewed accountants, specifically those who work/have worked in the Big 4 firms, to discuss the various career paths one could move into with a background in public accounting under their belts. Some guests chose to stay within accounting, bouncing into private firms or starting their own bookkeeping businesses. But there were those who had utilized their accounting background to venture into different career paths like computer programming, law School, life coaching, fitness training and even comedy.
The podcast eventually inspired my career journey into entrepreneurship.
How do you utilize your accounting knowledge with entrepreneurship?
Being an accountant taught me a number of skills, both soft and hard, that I was able to bring into my current career path. For example, my work as a tax accountant helped solidify my Microsoft Excel knowledge, which I continue to use today for tracking expenses, analyzing product costs, and other administrative and organizational tasks. I also lean on my accounting background for financial analysis and proper reporting of government documents, like taxes, filing Employer Identification Numbers, and other expenses related to owning my own small business.
My background with partnerships exposed me to multiple Operating Agreements, 1065s and K-1s. I used that understanding to set up and allocate my own partnership's ownership percentages. Similarly, I am able to keep proper internal documentation of bank statements and financial statements to ensure my business is running smoothly. I also apply technical tax knowledge regularly, and know which business travel expenses can be written off and how to document startup expenses.
How I'm continuing to forge my own career path
After accumulating a wealth of knowledge in different positions, from tax to social media marketing, I have forged my own unique journey that led me to a work-life-balance I always dreamed of having.
I was able to shape my career into how I wanted because I wasn't afraid to take the risk to do something different, and I'm extremely glad I did.
At every point on this journey, I relied on my accounting foundation, even when I didn't realize it. Even during the times where I was in between jobs, I always had the knowledge that if nothing worked out for me, I could always fall back on accounting.
My advice to anyone who is interested in exploring other career paths outside of accounting is this: if you're interested in other paths, look at accounting as a springboard that can launch you into other options outside of the traditional accounting career path. You may fall and fail in different endeavors, but your background in accounting has the potential to keep launching you forward in whatever you do.
All it takes is you willing to take the risk.
Becker's CPE offerings have helped Darlene in her personal and career development, even in her non-traditional career path. Explore Becker CPE today.
Darlene graduated from California State University, San Marcos with a Bachelor's Degree in Business Administration and an emphasis in Accounting. Darlene started her accounting career at Ernst & Young working in the tax department, where she specialized in partnerships and private client services. After gaining two years of experience, she ventured into entrepreneurship and content creation.