What is the CMA certification?
July 28, 2020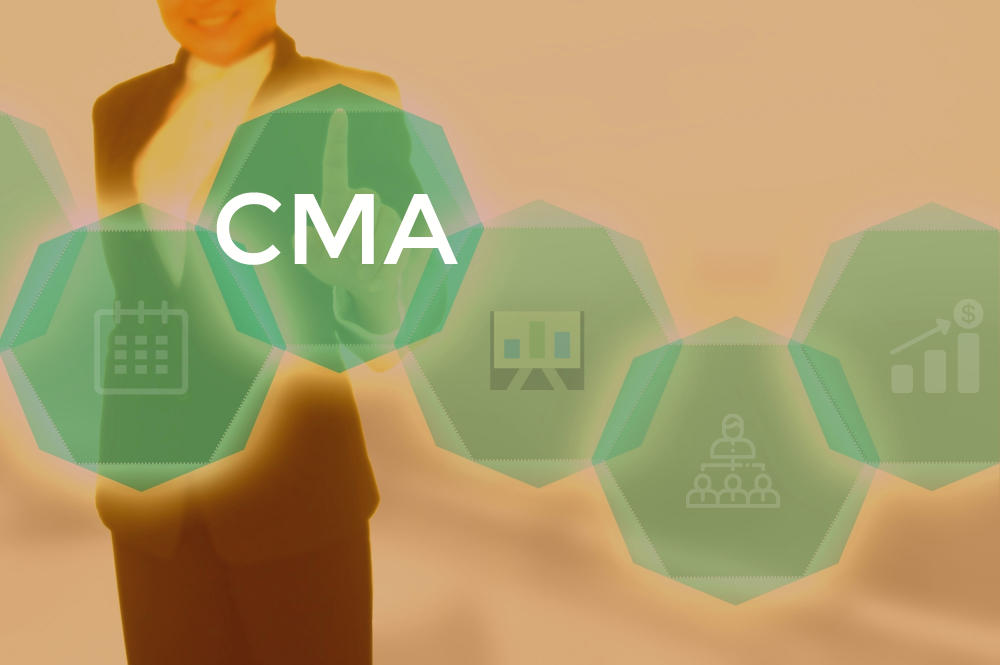 As far as accounting credentials go, the Certified Public Accountant (CPA) certification often gets more recognition than the Certified Management Accountant (CMA) certification.
That being said, the Certified Management Accountant certification is on the rise internationally and focuses on the corporate accounting skills needed to compete in today's rapidly evolving business landscape. As data analytics becomes a critical requirement for long-term success, employers are increasingly looking toward those in certified management accounting for accurate forecasting and data-driven decision-making that sets the stage for future profits.
What does CMA stand for?
First off, what's a CMA? And, what does CMA stand for? The Certified Management Accountant (CMA) certification is a professional credential offered through the Institute of Management Accountants (IMA) that demonstrates expertise in management accounting and corporate finance.
Earning a CPA is a requirement for moving up in a public accounting firm and a prerequisite for many corporate accounting positions. The CPA is a license to practice public accounting, whereas once earning the CMA, an accountant demonstrates expertise in corporate finance and business management. While CPAs focus primarily on activities like taxes, auditing and compliance, CMAs take on more of an advisory role.
Employers often look for candidates with leadership and strategic decision-making skills when recruiting for high-level positions. CMAs are increasingly valuable to employers facing a growing shortage of corporate finance experts who can pull actionable insights from large data sets and use that information to improve forecasting and inform future business strategies.
The CMA credential demonstrates versatility due to its dual focus on accounting and finance. As such, credentialed professionals are qualified for a variety of roles, making them appealing to prospective employers.
What do CMAs do?
The certified management accountant's primary role is to use their finance and accounting expertise, along with their strategic planning, performance management and decision-making skills to inform business strategy.
CMAs can work in a wide range of industries, including corporate finance or accounting firms, as well as government agencies, educational institutions or large corporations, and can have roles such as financial analysts, accounting managers, controllers and several other executive positions.
Who should consider the CMA certification?
Whether your goal is locking down that big promotion or pursuing a new career path, earning your CMA certification can help you advance your career in management accounting. Keep in mind that this credential is most useful for those interested in pursuing strategic CMA management roles or embarking on an executive career path. If you're more interested in a traditional career in public accounting, the CPA is the better bet.
Here are a few examples of groups that may find the CMA certification most valuable:
Entry-level accounting professionals. Though you'll need two years of work experience before you're eligible for CMA certification, that experience can begin with an internship or entry-level role in finance or accounting. For recent graduates interested in becoming management accountants, advisors or executives, taking the CMA Exam before entering the workforce can be a great way to shorten the path to CMA certification.
While a CMA certification isn't a requirement for entry-level positions, it can be a great way to prove yourself to your employer early on. Early career roles for CMA candidates include financial management associate, general accountant or analyst.
Working professionals ready to advance their career. Established professionals looking to improve their job prospects may also want to consider the CMA. For example, uncertified finance or accounting professionals, as well as those with CPAs or other certifications, may pursue the CMA credential to advance to the next level in their career.
While many accounting and finance professionals already have experience managing portfolios or financials for a company or account, the CMA is an effective way to transition from being an individual contributor to a big-picture strategist.
Professionals interested in corporate accounting and finance. Large corporations employ the largest share of CMAs, as their specialized knowledge and expert advice are extremely valuable to organizations with complex business operations. The CMA credential unlocks several opportunities within the corporate landscape, from financial advisor to cost accountant to controller or CFO.
CMA certification requirements
Before becoming a certified management accountant, you must meet a set of eligibility requirements. According to the IMA, candidates are required to have a bachelor's degree from an accredited university and two years of full-time work in a management accounting role to qualify for CMA certification. They're also required to be active members of the association and pass a two-part CMA Exam.
Most CMA Exam prep programs recommend 150-170 hours of coursework before candidates are ready to sit for the exam. Each part includes 100 multiple-choice questions and two essay questions, which must be completed within four hours.
Part 1 covers the following sections:
Cost management: 15%
Technology and analytics: 15%
Internal controls: 15%
External financial reporting decisions: 15%
Performance management: 20%
Planning, budgeting and forecasting: 20%
In Part 2, candidates are tested on the following:
Financial statement analysis: 20%
Corporate finance: 20%
Decision analysis: 25%
Investment decisions: 10%
Professional ethics: 15%
Risk management: 10%
Candidates must pass both portions of the CMA exam within three years to earn their credentials.
CMA for non-accountants
CMA preparation programs are designed for people who have existing accounting knowledge, though it's not an official requirement that candidates must have a degree in accounting to be eligible for CMA certification.
So, while you don't necessarily need to have a bachelor's degree in accounting, you do need to have a foundational knowledge of accounting best practices, as well as some experience working in a management accounting role.
What can a CMA certification do for you?
Earning a CMA demonstrates expertise in strategic management and financial accounting and opens the door to a wide range of career opportunities. Ultimately, the choice to pursue a CMA certification depends on your strengths, as well as your career goals.
This designation is ideal for professionals interested in a management career—people that prefer big-picture planning to the detail-oriented work of a public accountant.
Still have questions on how to get your CMA certification?
Becker's CMA preparation program gives you the skills and knowledge you need to advance your CMA career, in a flexible format that fits your lifestyle.