What are the requirements to become a CMA?
September 14, 2021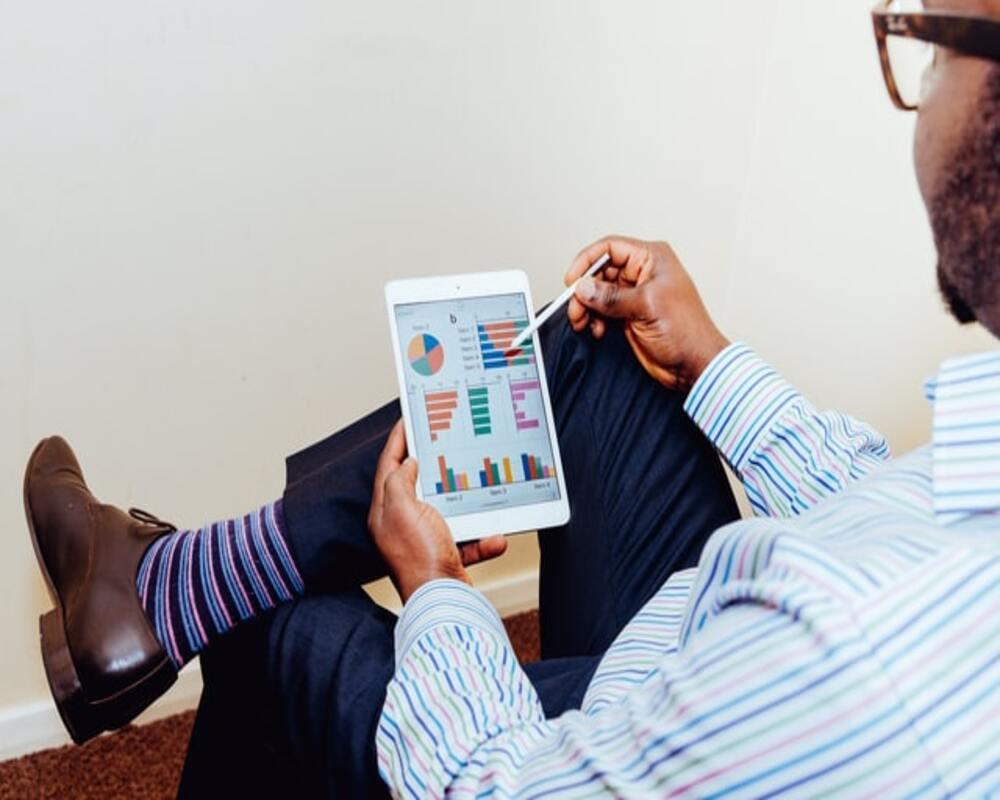 Earning and maintaining the Certified Management Accountant (CMA) credential can help accountants improve management skills and leadership credibility, and may even help career mobility. As an accountant, you should think about becoming a CMA if you're interested in helping businesses or other organizations understand the "why" behind their numbers, performing tasks like financial analysis and risk management, and if you are passionate about financial and management accounting.
Like the Certified Public Accountant (CPA) license, earning your CMA certification demonstrates your commitment to the profession while providing assurance to your employers and clients that you have the skills to perform highly specialized work. And, also like CPAs, CMAs must pass an exam and fulfill a number of initial and ongoing CMA Exam requirements to prove they've got what it takes to do the job and do it well.
In this blog, we'll take a look at the requirements for taking the CMA Exam and maintaining the CMA credential. Let's get started! 
Educational CMA Exam requirements
There are two paths to fulfilling the educational CMA Exam requirements. The most traditional path is to earn a bachelor's degree from an accredited college or university. Alternatively, you can earn certain professional certifications. 
The Institute of Management Accountants (IMA)—the organization that issues CMA credentials—offers a list of approved professional certifications broken down by country in its CMA Handbook (a valuable resource for anyone pursuing their CMA). 
Unlike the CPA Exam, you do not have to finish your educational CMA Exam requirements before you take the exam. You can sit for the exam while you're still in school or any time after—the only requirement is that you submit verification of your education within seven years of completing the CMA Exam.
Experience CMA Exam requirements
Before you can earn your CMA, you must complete two continuous years of professional experience in management accounting or financial management. As with education, this CMA Exam requirement can be met before or within seven years of passing the CMA Exam. 
However, internships and nontechnical positions do not count towards the CMA test requirements for experience. The IMA recommends that you fulfill the requirement through full-time employment, but there are ways in which part-time work can count toward your total. Review page six of the CMA handbook for further guidance on the experience requirement and a list of tasks and responsibilities your job should include in order to qualify.
CMA Exam eligibility requirements - Passing the exam
To become a CMA, you must pass the CMA Exam. The exam comes in two parts:
Part 1: Financial Planning, Performance, and Analytics (4 hours – 100 multiple-choice questions and two 30-minute essays)
Part 2: Strategic Financial Management (4 hours – 100 multiple-choice questions and two 30-minute essays)
You'll need to get at least 50% of the multiple-choice questions right to be eligible for the essay sections. For the essay sections, you'll need to answer approximately 10-12 written response or calculation questions about two scenarios, each of which describes a common business situation. Since the essays are graded offline, you won't get your score right away—results will be posted online and emailed to you about six weeks after your exam. 
You need to earn at least 360 out of 500 possible points in order to pass. The scores of both parts are added together, and your total score determines if you pass or fail—meaning you do not have to "pass" both sections in order to pass the exam.
Review page eight of the CMA Handbook for more information on the CMA Exam.
Studying for the CMA Exam will take a lot of work and planning. Becker's CMA Exam Review can help you build a winning strategy that works around your schedule and gives you the tools you need to be ready on exam day.
CPE requirements for CMAs
Once you've passed the CMA Exam and earned your credential, you'll still need to complete Continued Professional Education (CPE) courses to maintain your license and CMA eligibility requirements. CMAs are required to complete 30 hours of CPE per year, including two hours of ethics courses. 
Becker offers a variety of opportunities for CPE credit. Becker's Continuing Professional Education courses will keep you on top of today's most critical business issues and hot topics in management accounting. To explore CPE courses, visit our CPE course catalog.
How Becker can help you earn and maintain your CMA
You'll need an active membership in the IMA to be a fully certified CMA. However, the IMA offers a lot of flexibility in how you approach your CMA credential. You can fulfill the CMA eligibility requirements separately or approach them simultaneously, choosing whatever combination of school, work, and studying for the exam that's best for you.
No matter what path you choose, Becker can help guide you along the way. Our CMA Exam Review provides intuitive instruction to help you gain the knowledge and skills you need to succeed. And our constantly growing library of CPE courses helps you stay current with the latest industry content through flexible learning formats that fit your lifestyle. 
Your journey toward greater credibility and distinguished career opportunities can begin right now. Start pursuing and preparing for the CMA certification today.
Keep reading the Becker CMA blog for the latest and greatest in management accounting news.