Why choose Becker CMA Review?
March 17, 2023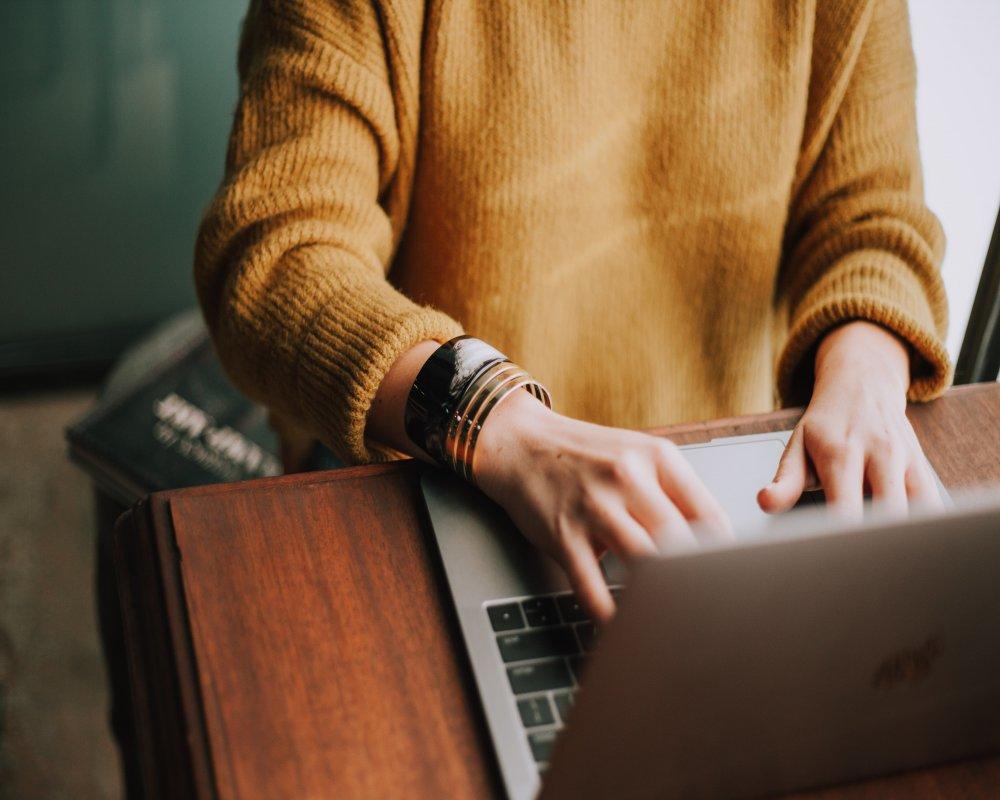 So, you've decided to pursue the CMA? Congratulations! The CMA certification offers many benefits, including career advancement, a higher salary and international acclaim. First things first - you need to pass the CMA Exam.
The CMA Exam is an investment of your time, energy and, of course, finances. The most efficient way to study is to use a review course. Becker CMA Review can be your partner in achieving your career goals by helping you feel as confident as possible asa you sit for the CMA Exam.
Get Exam Day ReadySM with Becker CMA
How is Becker different from other providers? Put simply, the Becker CMA Review experience ensures that you feel as prepared as possible on exam day. As a strategic partner of the IMA and the leading CPA Exam prep brand, we're committed to helping you achieve CMA certification success.
We offer a comprehensive and modern approach to the CMA Exam parts 1 and 2. Here are the top reasons why you should select Becker CMA to be your review provider - take a look below!
Try Becker CMA Exam Review for free.
Top-notch instructors and subject experts
Becker knows that students learn best from first-rate instructors who have the professional experience and exceptional teaching skills to pass along their knowledge. Becker's CMA Exam Review draws instruction from a large pool of accounting professionals.
Our instructors have decades of real-world experience in management accounting, and bring CMA Exam topics to life with engaging lectures and a thorough knowledge of concepts. From former CPAs to CMAs, to accounting curriculum creators, firm leaders and accounting professors, Becker's diverse instructor roster is packed with personnel from all corners of the industry who are dedicated to helping you succeed.
Our instructors are well-prepared to impart CMA wisdom and contribute to writing challenging review questions to make sure you understand the content inside and out. They are qualified, educated and up to date with the latest CMA Exam topics to get you ready for test day.
Easy-to-use
Becker's CMA Exam Review online learning software is user-intuitive and well-organized and offers many features that students know and love from our CPA Exam Review. We offer CMA Exam Review in a simple, modern self-study format, in which you can review modules at your own pace, on your personal schedule, and from wherever you are. It's easy to pick up right where you left off in studying, as Becker keeps track of your progress in each section and measures your completion level.
Our modules are organized strategically by the subject matter in each exam section, and include a glossary of relevant terms to give you a deeper understanding of relevant terms. Use the flashcards feature to quickly quiz yourself on skill areas, and view your test progress in one streamlined place via the performance dashboard.
The CMA software platform is user-friendly, so you spend less time worrying about technical issues and more time learning. With Becker's CMA Review, you won't get lost navigating your way through the software - our straightforward and smartly designed interface makes finding the content you need a no-brainer.
Additionally, Becker offers access to our unmatched academic support team within the CMA software. This support line connects you with live instructors to answer tricky questions, and also offers an option for 1-on-1 success coaching. Becker also has our own Customer Support team, and our representatives will make sure that you get the most out of your CMA learning experience.
Quality content
Becker CMA Exam Review includes newly overhauled content that mirrors the latest CMA Exam content and experience.
Our software platform contains all-in-one CMA content, including detailed lectures taught by our panel of expert instructors and corresponding print and digital textbooks. This content is paired with review questions, practice exams, videos and more learning features to help make the information stick. With 500+ digital flashcards, 3,000+ MCQs and 70 essay questions, there's no shortage of review content in the Becker CMA Review.
Becker's content is updated when CMA Exam changes are made by the IMA so that you're always learning relevant and accurate information - our CMA content encompasses 100% coverage of the ICMA Learning Outcome Statements to be as reflective of the latest exam version as possible.
On top of study materials, students can opt to attend one of our LiveOnline classes, which provide studying structure and real-time support from Becker instructors. Students can also elect to take part in success coaching with our Customer Support representatives to get advice on the best way to approach the CMA exams for their personal situation.
Personalized learning
Becker CMA Review offers a learning experience that is tailored to your studying habits. We know that one size doesn't fit all when it comes to learning, and that's why we've added touches to our CMA Exam Review that differentiate each experience for every individual.
Becker students can customize practice tests - down to the number of questions and subject areas. Becker also offers practice tests designed by groundbreaking Adapt2U Technology.
Becker's revolutionary Adapt2U Technology customizes the CMA software platform based on areas where you may need improvement and what you've already mastered. This is how it works:
Exam Day ReadySM indicator: The Exam Day ReadySM indicator tracks your level of subject matter proficiency to help you visualize whether you're ready for exam day.  
Personalized review sessions: At the end of every unit, our AI technology creates an adaptive review session to test your knowledge and help you become more proficient.
Unlimited practice tests: With our vast database of multiple-choice questions, you can create an unlimited number of unique practice tests. Choose between the adaptive personalized practice tests that focus on areas of opportunity, or the random practice tests.
You can trust Becker to provide a unique learning experience that's custom-fit to your needs, preparing you for exam day and beyond.
Trusted partner 
Becker has been in the accounting space for more than 60 years. In fact, all top 100 accounting firms relied on Becker to help their staff prepare for the CPA Exam.  As the leading brand in CPA Exam prep, Becker knows what accountants want and need, and what it takes to prepare an accountant for any career goal they may have, including the CMA.
As a strategic partner of the IMA, the official governing body for the CMA certification, you know you can rely on Becker to help get you to the finish line and over the hurdle of passing the CMA Exam.
Becker CMA Exam Review: The bottom line
In addition to a trusted name and reputation, the Becker CMA Exam Review provides you with the best possible CMA Exam Review experience to get you closer to your CMA career goals. 
Try Becker CMA Exam Review for free here. >