Day of CPA Exam tips: What to bring and how to be prepared
June 3, 2020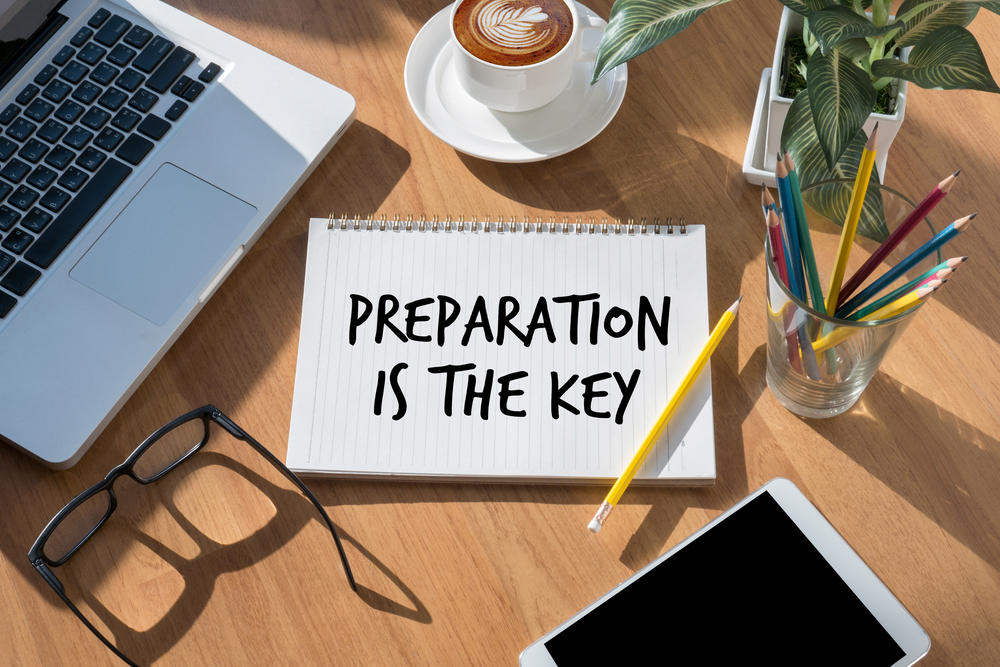 It's no secret that preparing for the CPA Exam can be intense. Here are a few final tips for taking the CPA Exam straight from our Becker experts, including helpful advice on what to bring to the CPA exam as your test day comes closer!
Testing day can get crazy, so decide what to bring to the CPA exam ahead of time. Whatever items you bring should be based on Prometric's requirements and follow the test center's rules. Here are the essentials to consider bringing with you on the day of the CPA exam:
Make sure to have the directions to the Prometric test site and plan to arrive at least 30 minutes prior to the appointment.
Be sure to have the correct notice to schedule (NTS) and required identification. All candidates will be scanned for security, pockets checked and personal items/bags will go in a small locker. Note, if you take a break and leave the room, you are required to repeat the full check-in process prior to re-entry.
Pick out your day of CPA exam outfit the night before. Be sure to dress comfortably to avoid any distractions during test time.
Don't let a foolish exam day mistake, like sending a text during a break, ruin all the hard work candidates put into passing the exam. NASBA breaks down the most common exam errors and pitfalls to be mindful of and avoid, including:

Don't be late! When arriving at the testing center after the scheduled appointment time, Prometric is not obligated to allow individuals to test.
What NTS? Do not forget to take the NTS with you to the testing center and check the date on it to make sure it is the current one.
Don't get caught in timeout! Each candidate is given 10 minutes to read and navigate through three introductory screens. If all of the introductory screens are not completed before the time lapses, the exam will end and cannot be restored.
It is vital that candidates address and avoid any of these potential challenges right from the start to prevent any issues on the actual day of the CPA exam. Learn more about exam challenges and  find additional tips for taking the CPA exam at becker.com.
And, on our blog, examine the top 10 errors candidates often make throughout the CPA Exam process, and what can be done to help avoid them.
Take a test drive
Prometric offers CPA candidates of select exams the opportunity to take a 30-minute dry–run of the test center experience prior to their exam. Through Test Drive, candidates can walk through, on a practice basis, all check-in and testing procedures that occur at the test center on test day. Going through this process may help you feel more ready for the big day of the CPA exam.
Set aside two weeks before the exam for a comprehensive review. Use the progress tests and the final exams included in the Becker CPA Exam Review to gauge how you are doing. This will allow you time to refresh important concepts and focus on any weak areas.
If additional practice is needed, consider the Becker Extra Help products – Final Review, flashcards, and supplemental multiple-choice questions.
In the hours leading up to the exam, skim the material, but resist the urge to cram or study anything new. Get a good night's sleep to be well-rested and feeling fresh.
It is OK to be nervous, but trust that all your hard work and study time will pay off and, most importantly, take a positive can-do attitude with you to the exam. You have put in a lot of time and effort, so be confident.
What's your exam strategy?
Time management will be an essential part of each candidate's test-taking strategy. When taking the exam, it's vital to budget the total exam time appropriately among the testlets within each part of the exam, and devote adequate time to each.
In addition to practice and repetition, one of the best time management tools is to write a time plan on the note board before you begin your exam in hour and minute format for each testlet. You can quickly and easily compare this to the exam timer to determine if you are on track, ahead, or behind. If you plan to take a break, also include the break time in the plan.
Candidates will be asked to remove any watch before entering the testing room so the timer on the computer may be the only timepiece; writing down a time plan and checking the timer is vital.
Continued practice of exam-like questions within a simulated exam interface can help improve speed. Flashcards are an excellent tool to increase speed.
Answer the questions that are "easy" first, then go back and work through the "hard" questions.
Exam day tip from Becker:
Don't stay up too late studying the night before. Get a good night's sleep! Dress in layers. Revisit the more difficult questions – don't spend too much time on one question. Skip, it and come back. Remember, time management is key.
If you're wondering what to bring to the CPA Exam and how you can set yourself up for success on exam day, Becker is here for you. Join the conversation with other CPA candidates in our Facebook study groups for AUD, BEC, FAR and REG.
We hope this article has provided you with helpful tips for taking the CPA Exam, and good luck on exam day!