CPA Exam day tips: what to bring to the CPA Exam and how to be prepared
January 19, 2023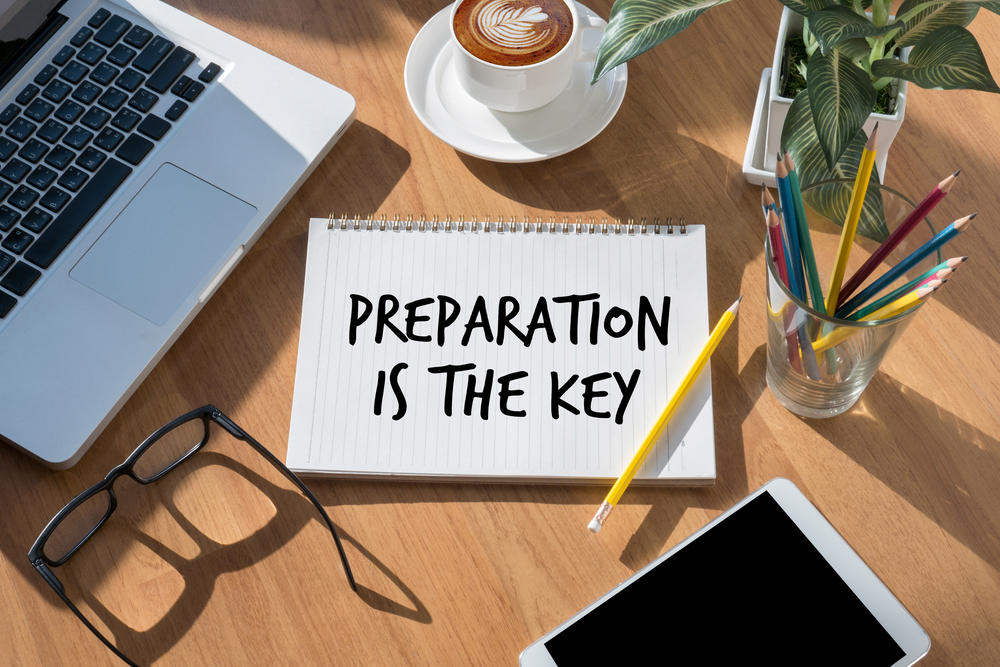 It's no secret that preparing for the CPA Exam can be intense. Here are a few final tips for taking the CPA Exam straight from our Becker experts, including helpful advice on what to bring on CPA Exam day!
As an accountant, there's nothing more stressful than the CPA Exam - what to bring on test day should also be high on your priority list. You should decide what to bring on CPA Exam day ahead of time. Whatever items you bring should be based on Prometric's requirements and follow the test center's rules. Here are the essentials for your CPA Exam day checklist:
Long gone are the days of printed MapQuest directions. Still, make sure to have the directions to the Prometric test site readily available and plan to arrive at least 30 minutes prior to the appointment.
Be sure to have the correct notice to schedule (NTS) and required identification. All candidates will be scanned for security, pockets checked and personal items and bags will go in a small locker. Note, if you take a break and leave the room, you are required to repeat the full check-in process prior to re-entry.
Pick out your CPA Exam day outfit the night before. Be sure to dress comfortably to avoid any distractions during test time. Dress in layers, so if the room is too hot or cold, you're prepared to be as comfortable as possible.
Now that we've got your CPA Exam day checklist sorted, let's dive into some general CPA Exam day tips. 
Take a test drive
Get familiar with the CPA Exam experience. If you're using the Becker CPA Exam Review to prepare for the exam, you have access to simulated exams, which simulate the exact experience of the exam. Prometric also offers Test Drive, a 30-minute dry-run of the test center experience. This allows you to walk through all check-in and testing procedures that will occur on test day and may help you feel even more ready on exam day.
Do a final review
Set aside two weeks before the exam for a comprehensive review. Use the progress tests and the final exams included in the Becker CPA Exam Review to gauge how you are doing. This will allow you time to refresh important concepts and focus on any weak areas.
Continued practice of exam-like questions within a simulated exam interface can help improve speed. Flashcards are an excellent tool to increase speed.
In the hours leading up to the exam, skim the material, but resist the urge to cram or study anything new. Get a good night's sleep to be well-rested when you arrive to Prometric on the day of the exam.
Avoid common mistakes
Don't let a foolish exam day mistake ruin all the hard work you put into passing the exam. We've identified common exam day mistakes - be sure you avoid them. These include: 
Arriving late on the day of the CPA Exam. If you arrive to the testing center after the scheduled appointment time, Prometric is not obligated to allow you to test.
What NTS? Don't forget to take the NTS with you to the testing center and check the date on it to make sure it's the current one.
Getting caught in a timeout. Each candidate is given 10 minutes to read and navigate through three introductory screens. If all the introductory screens are not completed before the time lapses, the exam will end and cannot be restored.
It's vital that candidates address and avoid any of these potential challenges right from the start to prevent any issues on the actual day of the CPA Exam.
Lean into the nerves
It's OK to be nervous, but trust that all your hard work and study time will pay off and, most importantly, take a positive can-do attitude with you to the exam. You've put in a lot of time and effort, so be confident.
Learn time management
Time management will be an essential part of each candidate's test-taking strategy. When taking the exam, it's vital to budget the total exam time appropriately among the testlets within each part of the exam and devote adequate time to each.
In addition to practice and repetition, one of the best time management tools is to write a time plan on the note board before you begin your exam in hour and minute format for each testlet. You can quickly and easily compare this to the exam timer to determine if you are on track, ahead, or behind. If you plan to take a break, also include the break time in the plan.
Candidates will be asked to remove any watch before entering the testing room so the timer on the computer may be the only timepiece; writing down a time plan and checking the timer is vital.
Above all else, don't forget that Becker is here for you. We have resources to help you be Exam Day ReadySM and earn those beautiful three letters after your name.
If you're looking for a community of other CPA hopefuls, join the conversation in our Facebook study groups for AUD, BEC, FAR and REG.