How long does it take to study for the CPA Exam? 
May 9, 2023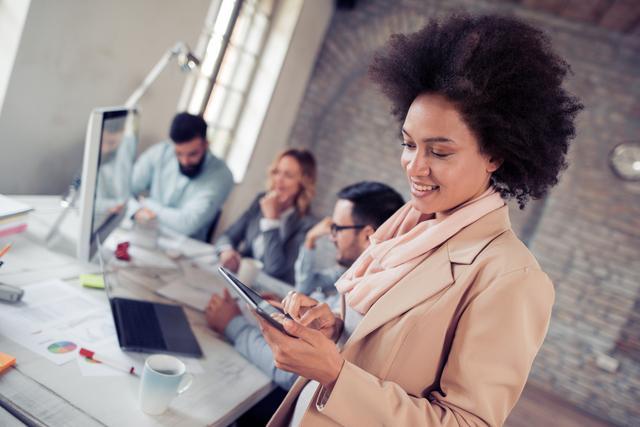 Chances are that if you're reading this, you're seriously considering or are already studying for the CPA Exam. You've likely heard the lore of what it takes to pass the exam, too: hundreds of hours of intense studying to pass all four exam sections. For those of you working full time as accountants, that's 10 to 20 hours per week of studying, on top of managing everything else going on in your life.
Conquering the exam topics is your main priority. But you'll also need to effectively project-manage those hours to make sure you stay on track and feel confident walking into each test date. We break down what's entailed in those hours--from application to exam completion--to help you develop a study plan that works for you.
Is applying for the CPA Exam a lengthy process?
First things first: make sure you're eligible to sit for the exam. This usually starts while you're in college and requirements vary by state . Once you confirm that you're eligible to sit for your first section, you'll need to complete an application that verifies your eligibility and gives you the green light to schedule your first test--your Notice to Schedule (NTS).
It takes about four to six weeks to process each application. Once you receive your NTS, it's best to schedule your test date right away. While you can book a test date up to a minimum of five days beforehand, slot availability fills up fast. For this reason, the National Association of State Boards of Accountancy (NASBA) recommends scheduling your test date 45 days in advance . This gives you the opportunity to choose a date that best aligns with your study plan and other commitments.
How long does it take to study for each section of the CPA Exam?
It takes the average candidate 350 to 450 hours to study for the CPA Exam. Historically, the rule was that once you passed your first test section , you'd have 18 months to pass the remaining three sections.
However, NASBA recently announced an amendment to increase this period to 30 months , which would allow each state board to provide relief to employers and CPA candidates should they choose to adopt the amendment. This recommendation recognizes the challenges candidates and companies have faced in talent pipelining, increasing workloads, and economic disruptions beyond their control. Make sure to check if your state board will extend the timeframe to 30 months and plan your study schedule accordingly.
In the meantime, you can start to review the four sections of the exam and our recommended study hours for each:
FAR (Financial Accounting and Reporting) tests all facets of financial reporting and how all types of institutions and organizations should report their finances.
Study hours needed: 150
REG (Regulation) covers business ethics, laws and tax.
Study hours needed: 120
AUD (Auditing and Attestation) is all about auditing, with the candidate demonstrating their ability to conduct an audit from start to finish.
Study hours needed: 90
BEC (Business Environment and Concepts) broadly covers general business and finance concepts, including the use of technology and strategic planning.
Study hours needed: 90
You'll notice that FAR and REG demand significantly more study time than AUD and BEC. This is because FAR and REG cover substantially more material and require more memorization than the other two sections.
While there's no rule about the order in which you need to take your exam sections, we strongly recommend taking BEC first. This is because the CPA Exam is getting a major facelift starting January 2024, which entails passing three Core exams and one of three new, more advanced Discipline exams. But if you take and pass BEC before December 15, 2023, you won't have to take one of the new Discipline exams. So if you're deciding how to kick off your CPA Exam journey in the next several months, take advantage of this transition window by taking BEC first.
More than an Exam Review
Having an organized and comprehensive study plan will ensure that you're rock-solid on all the concepts covered in the exam by your test dates. Our CPA Exam Review, for example, uses AI-powered technology to provide predictive insights and recommendations on how to make the most of your study time. Think of it as having a personal trainer that gets you ready to crush your CPA Exam, telling you exactly what to study for and when. Because let's face it: you'll have days when it'll be hard for you to muster up the motivation to study. Leveraging the CPA Exam Review not only creates and manages the schedule for you, but also helps you stay engaged and focused by incorporating variety in the content library, such as live video lectures, simulations, practice tests and multiple choice.
How long do I have to wait until I can see my test results?
It depends. Due to the CPA Exam's continuous testing schedule, your test score release date is determined by when you took the exam. For example, if you take the exam on or before May 16, you should be able to see your score by May 24 at midnight ET. In rare instances, the score release can be delayed up to 48 hours, so don't panic if you don't see it on the exact date.
I need to retake a section. How long does it take to apply again?
So you didn't get the test score you were hoping for and now you have to retake it. It's natural to experience disappointment, but try not to get discouraged. Candidates who took the CPA Exam in 2022 averaged pass rates between 44% to 60% across sections. As these pass rates suggest, the exam is meant to be challenging. Just because you didn't pass it the first time doesn't mean you can't pass it next time.
You have two options for registering to retake a section:
Apply and pay your fee directly to NASBA CPA Examination Services (CPAES). Since your information is already in their system, this option takes about four days to process.
Pay your fee directly to the state board. If you go down this route, processing will take a few weeks.
Before you reapply for the same section, make sure to wait a minimum of 72 hours after receiving your score. In the meantime, check your NTS expiration date. It's valid for one testing window or by the expiration date--whichever comes first. You're also unable to retake a section in the same testing window (the first two months of each quarter), so you'll need to schedule your second pass for the following testing window.
Have a plan and stick to it
Your CPA Exam success is determined not just by how well you know the subject matter. You also have to put the right support and structure in place to maximize your learning and sustain motivation in those 18 (and soon-to-be 30) months. With a realistic and thoughtfully curated study plan to lean on, you'll also build your exam day confidence by consistently achieving each week's studying targets. Big goals are achieved by hitting the smaller, incremental milestones first, and the CPA Exam Review helps you do just that.
Get in the know on the CPA Evolution. Try the Becker CPA Exam Review free for 14 days.