CPA Exam tips: How to build your night routine and mistakes to avoid on CPA Exam day
October 18, 2022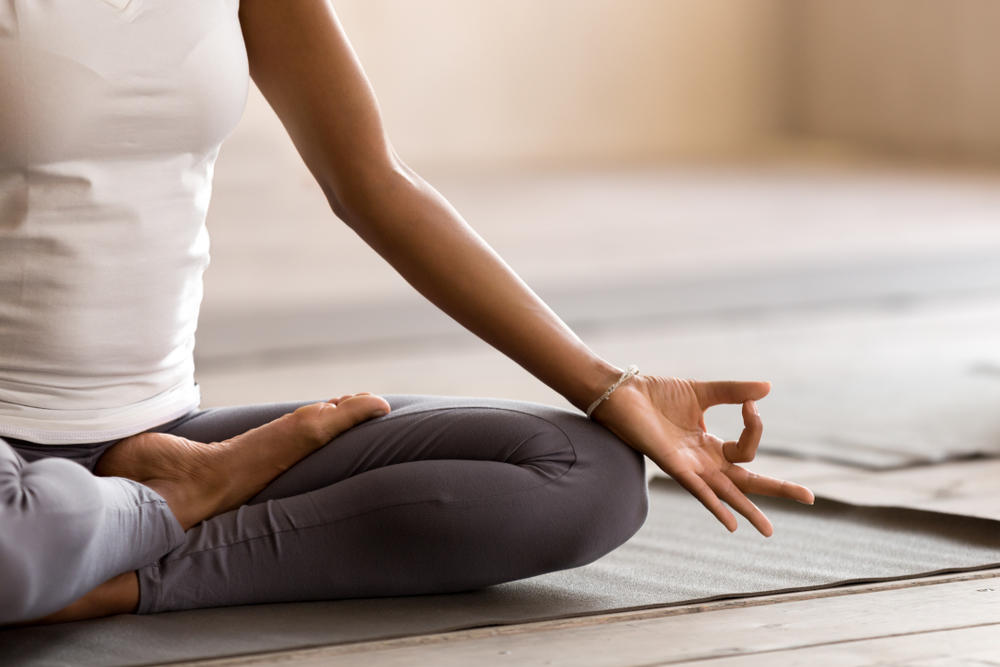 So you're getting ready for the big day? CPA Exam day! I'm Lea Atienza, CPA, the founder and podcast host of The Cool CPA, where I love to create innovating and empowering content on CPA, personal finance, career, entrepreneurship, and wellness. Having once been where you are now, I know exactly how you're feeling as exam day comes closer. I'm so excited to share how I prepared for exam day and passed the CPA Exam!
How to build your night routine before the CPA Exam
The night before CPA Exam day is likely full of anxiety. This is the moment you've been waiting for! Because of this, the night before my exam was an important time to prioritize self-care, do some last-minute studying, prepare a checklist of what to bring to the testing center, Prometric, and get good sleep. I made it my priority to move my body by going to the gym the day before my exam. Working out helps me de-stress and have an unstoppable mindset to recharge and refocus for exam day!
Using the Becker CPA Exam Review helped me pass the CPA Exam because, with it, I reviewed my notes, did unlimited practice tests to retain the material and practiced the AICPA Released Questions. Becker CPA Exam Review has so many resources that helped me become Exam Day Ready(SM).
I had a checklist of what to bring to Prometric, which included my printed Notice to Schedule (NTS), ID, earplugs, water bottle and a snack. My go-to snacks were a banana or an energy bar to give me that extra boost. I recommend wearing a comfortable outfit for exam day, such as yoga pants or sweatpants, a shirt with a long-sleeve jacket and running shoes. Wearing layers is key in case the testing center is chilly.
Unwinding for bed early is essential so you can get good sleep the night before your exam. I ate  dinner at 6 p.m. and by 7 p.m. I would put any electronic devices, like my phone and laptop, away. Before bed, I did a meditation to boost my confidence and used eucalyptus oil to relax, and then I was ready for a good night's sleep so I would be ready to crush the exam the next day. Having a night routine before your exam is important when preparation is key.
How I started my exam day
On exam day, I woke up early so I could have a yummy breakfast, reviewed my notes, and got ready to go to Prometric. I started my mornings with a meditation to imagine myself as that dream CPA and to remind myself what being a CPA means to me. Then, I ate breakfast. I had eggs, oatmeal, green juice and a matcha for that brain fuel and caffeine my body needs to pass the exam! Then I read over my notes. I'd put on my exam-day outfit I prepared the night before, grabbed my bag with my checklist of what to bring to Prometric and drove over to the testing center to arrive at least 30 minutes before my exam time. After I parked, I did a quick meditation for that unstoppable mindset to pass and then walked over to the testing center.
Mistakes to avoid on CPA testing day
As you are getting ready for exam day, I wanted to share these mistakes to avoid so you are ready to go into the exam with confidence.
Mistake #1: Forgetting your printed Notice to Schedule (NTS)
Printing out your NTS is important, as this allows you to take your exam. Be sure to print out your NTS, double check that your current exam section is on your NTS and check the expiration date.
Mistake #2: Arriving late to your exam
Arrive at least 30 minutes earlier than your exam time. I recommend driving by the Prometric testing center a few weeks prior to your exam to get comfortable with parking and time.
Mistake #3: Not being able to schedule your exam
Always check the availability of the Prometric centers near you because spots can fill up fast. Know your different location options and schedule your exam in the desired location to secure your spot. You can always reschedule your exam later if necessary.
Mistake #4: Bringing your phone to the exam
On exam day, you cannot have access to your phone, so remember to leave it in your locker turned off. I recommend turning your phone off once you arrive at Prometric.
Mistake #5: Timing out of the introductory part of the exam
You only have 10 minutes to get through the introductory part of the exam, so be aware of time management on exam day! I'm glad I used Becker CPA Review because the Simulated Exams helped me understand how to navigate all parts of the exam, including the important aspect of managing my time.
Mistake #6: Thinking you're going to fail the exam
Your confidence on exam day must be at 1000%, so remember that you are capable of passing! You've studied very hard to get to this point and remembering that CPA you've always dreamed of being is going to push you to get that passing score. Take a few deep breaths and know that I believe in you and that you are going to do incredible things in this world as a licensed CPA!
I'm excited to see you become that dream CPA! If you have any questions or would like to connect with me, follow and send me a message at @thecoolcpa on Instagram, TikTok, Twitter and Facebook! You can also tune in to The Cool CPA Podcast on Apple, Spotify, and Google podcasts for more content on the CPA Exam, finances, wellness and memes!