The best order for taking the CPA Exam: Why you should go FAR first
July 28, 2020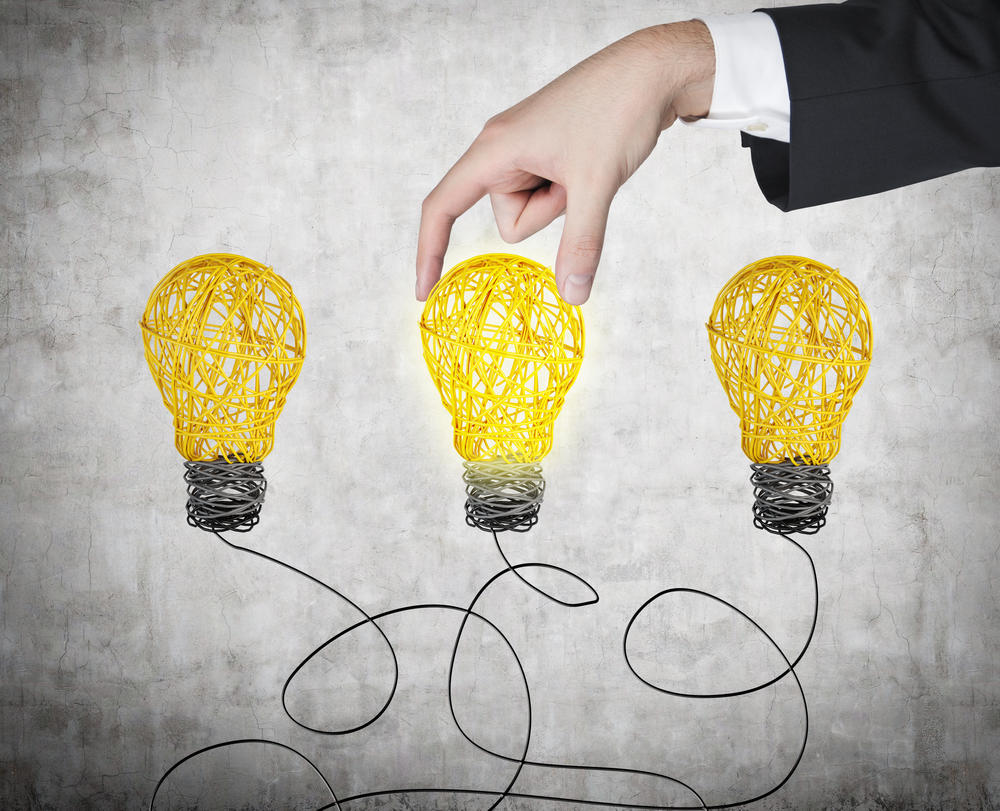 The CPA Exam consists of four tests, and a common question is which CPA Exam to take first. The order you take them in is up to you—here's how to decide the right order for you.
To pass the CPA Exam, you'll need to pass each of the exam's four component sections:  Auditing and Attestation (AUD), Business Environment and Concepts (BEC), Financial Accounting and Reporting (FAR) and Regulation (REG). But the best order to take the CPA Exams is up to you, and you also must choose how you'll space them out—taking them over the course of six, 12 or 18 months, for example.
First, it's important to understand the breakdown of each part of the CPA Exam, so you know what to expect and can best determine which section to take first. Each section tests on different concepts, all of which are all weighted differently. Becker has a comprehensive overview of the CPA Exam basics, which we highly encourage you to review while making your testing decisions.
So, what's the best order in which to take CPA exams? The short answer is that it can depend on your leading area of accounting expertise/practice as well as your general test-taking preferences. Do you like to get difficult material out of the way first, or do you prefer to notch an early (and probably easier) win to boost your confidence in preparation for more-challenging tests ahead?
Which CPA Exam to take first?
Here is our recommendation. The Financial Accounting and Reporting (FAR) section covers the largest amount of ground, content-wise. FAR's textbook has 10 units, versus six units for the exam's other sections, notes Angie Brown, CPA, CGMA, and senior director of product management at Becker.
That's one of the reasons why Brown advises accounting students to strongly consider taking FAR first. "Starting with the biggest one first, when you're fresh (from your studies), is often a good choice," Brown says.
Furthermore, FAR's material is considered foundational to material on other exams—particularly the Auditing and Attestation (AUD) exam. "Knowing FAR really helps people do better on the audit exam," she adds.
Unlike the AUD exam, which is set to see several new standards become testable in 2022, the FAR exam has no major changes coming down the pipeline. For exam-takers, that consistency can be all the more reason to get FAR out of the way first, Brown says.
Why might some students opt not to start with FAR when deciding which CPA exam to take first? For one thing, FAR has the lowest pass rate of the four CPA Exam sections—for the first quarter of 2020, about 46% of CPA candidates passed the FAR section. That compares with nearly 48% who passed AUD, approximately 55% who passed REG and about 62% who passed BEC during that time period.
If your window of exam preparation time is shorter in the near term, or if you're looking to score a confidence boost by easing into the CPA Exam with a section that covers less ground and has a higher pass rate than FAR, then you may want to start your exam-taking with a section other than FAR. There is something to be said for the psychological benefit of an early success, Brown notes.
One other scenario where you may decide that "FAR first" isn't your best order to take the CPA Exam: If you have already started work at an auditing firm and you have a decent amount of auditing experience, then "go ahead and take AUD first," Brown advises.
Where to go after you've gone FAR: The best order for taking the rest of the CPA Exam
For CPA candidates who choose to take the FAR exam first, Brown suggests the following order for the remaining exams:
Why might this be the best order for taking the CPA Exam? AUD covers similar ground to FAR, Brown notes, albeit in a significantly more-detailed way. CPA candidates thus can use FAR as a stepping stone to AUD.
BEC makes for a good capstone because it tests concepts mentioned in the other three sections, says Brown. "BEC also happens to be the easiest of the exams because it has three task-based simulations (TBSs) versus eight for the others," she adds. Exam-takers also tend to find BEC's three written communication tasks easier than the written communication questions in the other sections of the exam. Finally, as mentioned above, BEC traditionally has the highest pass rate of all of the four sections (about 62% for Q1 2020).
Whichever CPA Exam section you decide to take first, or second, or third, Brown offers one final caution: Don't save FAR for last. "You won't have the stamina," she says.
Timing the CPA Exam: What matters most
The COVID-19 pandemic has upended professional and personal lives in a multitude of ways. Amid continued uncertainty about business calendars and, perhaps, your own questions about your availability to study for and take the CPA Exam, how should you time your test-taking? Should you aim to pass all four sections of the CPA Exam in six months, 12, or more?
So, to answer "which CPA test should I take first," while there's no one-size-fits-all answer for CPA candidates, a sense of urgency in taking the tests will serve students well, Brown says. "The highest rates of success with test-takers are with those who take and pass the exam as quickly as possible after graduation and as soon as possible in their career," she says. Even with the wrench that COVID-19 has thrown into the mix for students and new professionals this year, the overriding driver in deciding when to sit for the four CPA Exam sections, Brown adds, should be "candidates should finish their exam as soon as possible in their career."
"The best thing (students) can do professionally if they graduated this year is to try to get the CPA Exam done as quickly as possible after graduation, ideally by the end of calendar 2020," she says.