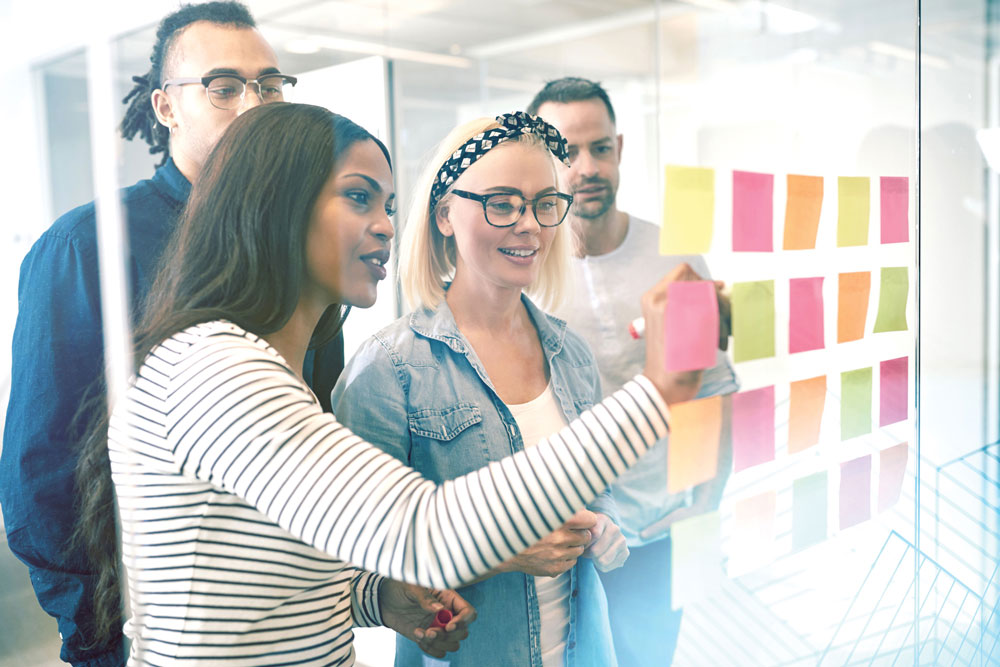 "The only constant is change," goes the saying. Well, what's true of life in general is also true of the accounting profession. The relentless march of technological change means that accountants can never rest on their laurels in confidence that their current skills will be enough.
This truism is why the National Association of State Boards of Accountancy (NASBA) and the American Institute of Certified Public Accountants (AICPA), the organizations responsible for the CPA Exam curriculum, periodically update both the exam and the competencies that accounting instructors are expected to teach aspiring CPAs. The AICPA Governing Council and the NASBA Board of Directors have now voted to advance an initiative, called CPA Evolution, which will implement a new CPA Exam in 2024, with the core competencies of accounting being augmented by new skills that aspiring accountants will need to learn to succeed in coming years. Instructors will have to pay close attention, not just to this initiative as it develops and once it's completed, but to the underlying reason for the necessary changes.
Why is the CPA Exam changing?
In 2019, an AICPA research report had some interesting – and for accountants, unsettling – findings. It found that accounting firms were hiring fewer actual accountants, but more were hiring people with non-accounting backgrounds who had special competencies related to technology. This reflects the broader trend of accountants having to leverage more data and tools for analyzing that data, as more routine accounting tasks become automated. In a subsequent " gap analysis " of what in-demand and necessary competencies accounting graduates are lacking, AICPA and NASBA discovered that college and university accounting departments are not sufficiently teaching particular skills. Though two-thirds of accounting departments teach data analytics and IT audit, relatively few, the survey found, teach increasingly important competencies like cybersecurity, IT governance or Systems and Organization Control engagement. The result is that people with accounting degrees have become less relevant to CPA firms, who have been seeking out professionals who can help bridge this skills gap. But obviously, the ideal is to have accountants who are competent in the skills of the future – and that's where CPA Evolution comes in.
What is changing on the CPA Exam?
Set to launch in January 2024, the new CPA Exam will include both structural and content changes. All changes are detailed in the AICPA Final Exam Blueprint. The exam will have a greater focus on the role of technology across the core competencies of Accounting, Audit and Tax and will help ensure that all accountants taking the CPA Exam will have some exposure to vital tech skills, with Audit covering the tech topics most heavily.
One major change to the exam is the addition of three "discipline" tracks: Information Systems and Controls (ISC), Business Analysis and Reporting (BAR) and Tax Compliance and Planning (TCP). Here is a resource to help you choose your CPA Exam discipline based on your strengths and interests.
How do I prepare for the new CPA Exam? 
The new CPA Exam launches in 2024, but it's never too early to start your preparation. No matter your stage in the journey, Becker can help you develop your plan for attacking the exam.
At a glance, students who graduate in in late 2023 or later, should start considering the discipline track they wish to take, conscious of the rising importance of technology and analytics in CPA firm hiring decisions. Students who have already graduated or working CPA candidates should choose an exam review provider, start studying and take as many exam sections as possible before these changes are made. We recommend passing BEC first. By doing so you will not be required to take one of the new discipline exams. If you still have time in 2023, move onto AUD after BEC. The AUD exam will cover more content in 2024 on the new CPA Exam.
For instructors, this means studying the existing model curriculum and adapting their courses accordingly to reflect the new competencies. The model curriculum has been designed by a task force of educators, regulators and practitioners to serve as a roadmap that will help evolve accounting education to include the skills and competencies needed by CPAs. 
Becker is your resource for all things CPA Evolution as soon as information is released. Learn more about what's changing to the CPA Exam and how you prepare at our CPA Evolution Content Hub.