Why attending a Big Four leadership conference is key for accounting students
June 23, 2020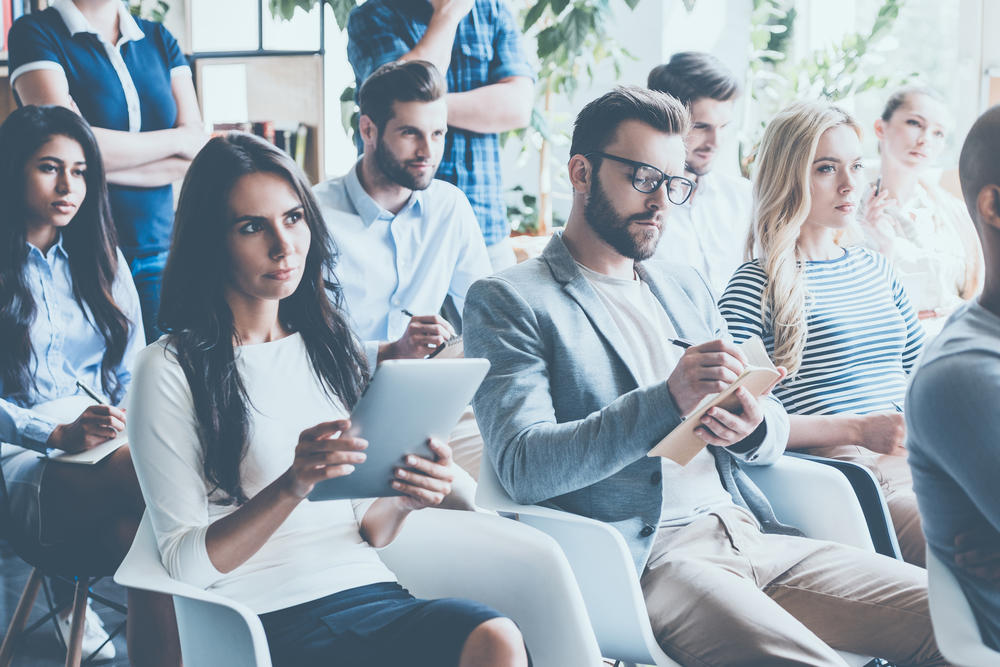 In this blog, I reveal one of the best-kept secrets that will basically guarantee you ultimately getting a job offer at a Big Four accounting firm.
Summer leadership conferences
Background: Public accounting firms use leadership conferences as a recruiting tool to get students excited about working for their firm. If you attend all sessions at the leadership conference, and have a positive attitude, you have a higher chance of getting an offer for an internship the following spring or summer. Internships are an important step toward a full-time offer.
Timeline: For most, the goal is to someday land a job at a Big Four accounting firm. However, the steps required to land that job can get confusing. It's important to have a plan in advance to ensure you achieve this goal. With that in mind, please use this general timeline as a guide if you want to finish your master's* program with a full-time offer lined up:
Sophomore year: Apply for industry accounting internships
Summer before junior year: Work at an industry accounting internship
January of junior year: Apply for Big Four leadership conferences
Summer before senior year: Attend leadership conferences, which are generally 3-5 days; balance with industry internship if you can
Fall of senior year: Attend Big Four Internship interviews (if you don't already have an offer)
Summer before Master's program: Work at Big Four firm internship
Fall after completing Master's program: Begin full-time at Big Four firm
*Assuming you choose the Master's path; similar timeline would work with a 5-year accounting program.
The benefits: Summer leadership conferences masquerade as a week-long interview. Being lucky enough to land a summer conference invitation, in effect, allows you to "skip" the standard internship interview process.
Why is this a benefit?
These internship interviews are competitive, and it's much easier to get your foot in the door with a firm if you have already attended a summer leadership conference.
Attending leadership conferences also has the advantage of allowing you to interview the different firms. At these conferences, you really get to know the company, the people you would work with and the culture at the specific accounting firm. This allows you to find the firm that is the best fit for you.
The free food, drinks and swag is always a perk, too!
Qualifications to be invited: While recruiters don't have a perfect checklist, below are some of the qualifications that will put you in the best position to land a summer leadership conference invite:
Get an industry accounting internship under your belt first.

This internship should occur the summer the year before you are eligible to attend the conference. I want to stress that this internship does not need to be fancy. Have an uncle who owns his own small business? Ask if you can come in one to two days a week unpaid and help out with the AP/AR filings. Small experiences will go a long way in boosting your resume and making you stand out against the rest!

Focus on your grades.

Aim for a GPA of at least 3.0 by the time you apply. Most firms won't even look at a GPA below that mark. If you really want the best chance of getting invited, 3.5 or higher is the magic number.

Get involved in clubs

Literally, any club is okay. It is the simple act of joining a club that is important. It shows that you are willing to go above and beyond. Hold at least one leadership position.
The application process:  You did everything right.  You, like all accountants, checked the numbers twice and now need to make your application to a summer leadership conference.  Here are a few ways to secure your invite:
Apply

Apply online - if your school has it available. Ask your professors if you can't find the application and they will lead you in the right direction.

Attend career fairs and events

Get to know the local recruiters and partners at the firms. Introduce yourself – even if you're only a freshman or sophomore!

Network like crazy

Ask to meet the recruiters or partners for coffee and get their advice on how to get invited to a conference. This will put you on their radar early on and assuming you have a good resume and GPA you can guarantee a spot at the conference.
Future accountants, the ball is in your court! If you follow these steps, you can get leadership conference invites that can later manifest into a full time offer.  
Knowing to attend a summer leadership conference is, without a doubt, the biggest hack to landing a full-time offer I know.
In a later post, I will expand on some points discussed in this post and explain how I landed my full-time offer without having a single formal interview.
I would love this series to be a dialogue, so if you have any additional advice to add or questions send me a message on Instagram.
This piece is Chapter 2 in "The Life of an Accountant Series" by Kristin Lofgren of @Lets_Get_Fiscal. Read her prologue and Chapter 1.