The benefits of earning CPE online
June 22, 2020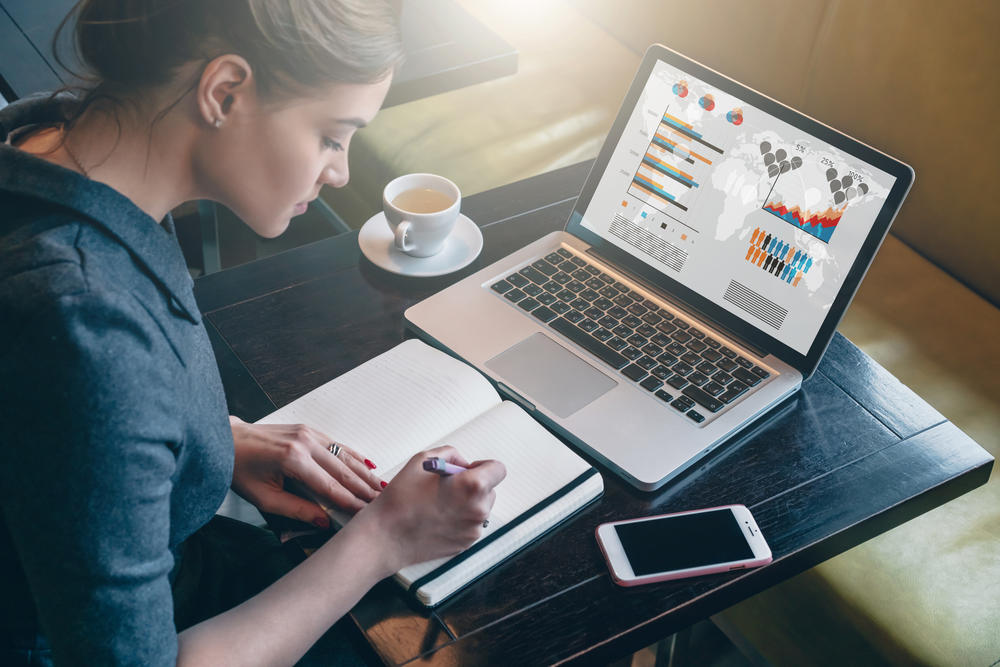 In today's digital age, everything from social interactions to academic classes and careers have shifted to taking place online. Office meetings and professional development courses that were once held in-person have now shifted to completely remote environments. Although working and studying remotely may be an adjustment for many, online classes are becoming even more prominent and widely offered. Virtual continuing professional education, or CPE online for CPAs, can offer many advantages to in-person course sessions.
Though you may be skeptical at first, there are many benefits to earning CPE credits online that you might not have realized - take a look at some of them below!
Increased flexibility
Can you get all of your CPEs online? Yes! One of the benefits of online CPE for CPAs is its versatility in terms of timing and study formats. With Becker's on demand CPE courses, you can access course material whenever it's convenient for you. As the courses are pre-recorded, you won't have to attend at a designated time or day of the week. Becker's Prime and Select CPE subscription tiers also offer live webcasts on an extended calendar, including most weeknights and select weekends - you can view plan options on the Becker website.
Fulfilling CPE online requirements allows you to choose when you want to study and organize your course schedule based on your needs, not the other way around. This is especially convenient for those who have busy home lives and work obligations that can change from week to week.
Both on demand and webcast forms of CPE online courses open up more flexible options than just scheduling - CPE online courses eliminate travel time to and from classes, which frees up more of your personal time. Depending on your schedule, you can also study as little or as much as you want in one session, allowing you to customize your study routine.
You can also study from wherever you want, rather than being tied to one traditional classroom location. Whether you're on vacation, on a business trip or on-the-go, your coursework travels with you when you study online. As long as you have your mobile device, you'll be able to access course material wherever you are.
Work at your own pace
Online accounting CPE courses allow you to be able to learn at your own pace. With pre-recorded classes and the individual nature of mobile studying, you won't have to slow down for others or hurry to keep up with material you don't completely understand, as in traditional lecture settings. Depending on the course type, you have the ability to pause the course, jot down questions and take notes to reinforce material as you complete it. You can easily rewind and revisit any tricky concepts you might not have understood the first time around.
You also have the ability to control how much you want to learn at one time, which can help you better absorb the information presented. Additionally, the recorded nature of on demand classes allows you to have all the information at your fingertips, in one convenient place - if you need to refer back to material, you can quickly do so.
Online learning can also teach you to be independent and more disciplined, a valuable skill for any career, as you're responsible for blocking off and arranging your study time.
Cost savings
Oftentimes, online CPE classes can be more affordable than in-person options. With course prices as low as $50, Becker offers cost-friendly choices for online CPE classes that don't break the bank. You can also save by purchasing courses combined within bundles, which can have lower overall costs than purchasing the courses individually. Becker's Microsoft® Excel Data Analytics Certificate Program includes six courses for a single low price that teach you how to effectively analyze data and become an Excel guru.
Becker also offers staggered pricing packages depending on your CPE needs. These packages can include on demand courses, webcasts, premium content and more. Choosing the tier that's right for you can help you save, as you're purchasing what best matches your study requirements. You can explore Becker's CPE Subscription Tiers here.
Increased course selections
A major reason that many CPAs decide to opt for virtual CPE learning is the wide variety of CPE courses that are offered online. Online course options can often be more diverse in subject matter and offer additional breadth of topics.
In-person instruction may not offer as much variety as online accounting CPE courses, simply because of lack of resources. However, taking CPE online courses in one streamlined system allows you to have access to numerous courses that you might not find in a traditional classroom setting.
What are some of the best online CPE courses? That depends on your interests, credit needs and work experience. You can find a course that speaks to your interests and that will benefit you professionally in the Becker CPE course catalog.
Becker's courses offer the latest updates on many highly relevant and timely topics, like the latest Federal Tax Updates, down to basics like an introduction to audit sampling. Online courses can also delve deeper into more highly skilled and niche areas of the field like advanced derivative and hedge accounting concepts and AI for financial services for accountants in the IT sector.
Additionally, there are many courses available to help you develop soft skills. Becker's course for learning to manage a virtual team offers behavioral techniques you can implement to help your team adjust to a new work environment. Our Power of Positivity course dives into the benefits of maintaining a positive outlook on your work and life, and how you can apply this mode of thinking to your career.
By choosing to attend remotely, you can open up many new options for CPE online courses that wouldn't necessarily be available to in-person classes.
CPE courses online - why attend?
If you're looking for a CPE experience that fits your lifestyle, helps you save money and time, and allows you to learn about interesting accounting topics, then look no further than CPE online courses. The best online CPE courses are ones that elevate your passion and career, and most of all, that are the right fit for you.
If you're considering how to complete your CPE online, look no further. To get started and find the best online CPE courses for your lifestyle, please visit: https://www.becker.com/cpe/courses.