What it means to be an accounting consultant
February 8, 2023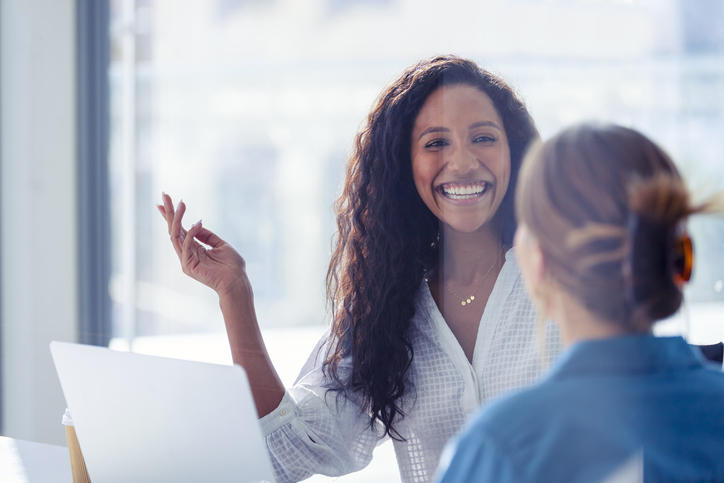 Every business relies on accounting and finance teams to maintain daily financial operations and inform strategic growth. This is especially true in a tight labor market--it just may not always be in the form of a salaried, full-time hire. Accounting consulting, for example, is one way for you to grow professionally, outside of a typical in-house, nine-to-five role. While full-time employment certainly has its benefits (literally), many accountants are surprised to find that switching to consulting can be a better fit for their career and lifestyle. But is it right for you?
So, what exactly is an accounting consultant?
An accounting consultant is a professional who advises clients on how to run their businesses effectively and efficiently. Ideally, this would include maximizing revenue and reducing costs while remaining compliant with federal regulations. These individuals usually have prior experience in finance and accounting and can work for an accounting consultancy or as independent contractors.
Accounting consultants vs traditional accountants: what's the difference?
Skills and qualifications
Accounting consultants and traditional accountants share many of the same skills and qualifications, such as:
BA or MA in finance, accounting, economics, or related field
Vigilance in staying current on industry trends, news, and regulations
CPA license: although not required, having one can significantly increase employment and advancement opportunities, as well as establish authority, expertise, and commitment to the field
This makes it easier to switch between the two at any point in your career, but there are key differences in how each works and engages with clients.
Functional differences
If there's so much overlap in qualifications, how do accounting consultants and traditional accountants differ? And why would you consider moving into consulting work?
Although their credentials intersect, they actually don't have the same responsibilities. In-house accountants manage all accounting transactions for a company, which could entail:
Bookkeeping (AR/AP)
Forecasting and budgeting
Financial analysis
Reconciliation
Financial close
Filing taxes
Regulatory compliance
Accounting consultants, on the other hand, don't work on these operational tasks. Instead, they provide value through teaching, guiding, and advising their clients based on their observations of how they manage their finances and teams. This can mean creating operational efficiencies in their processes, recommending software or systems, or instituting best practices and frameworks to spot red flags before they become bigger issues.
Finance and accounting departments are often so busy looking at the past that they don't have the time or resources to leverage their data to see what lies ahead. This is another way accounting consultants differentiate themselves from traditional accountants: by translating financial data into insights and recommendations that reveal opportunities and risks for their clients.
Put me in, Coach: where accounting consultants thrive
Companies rely on both full-time, salaried accountants and accounting consultants to make an impact on their businesses. Even when companies have staff accountants, they'll recruit consultants to fill a specific business need:
Cost savings: it's more cost-effective for the business to hire a short-term consultant than a full-time employee.
Temporary solution: when there's a shortage of full-time accounting talent, firms will look to consultants to fill the gap (e.g. fractional staffing, solopreneurs)
Establish trust and transparency: employing a third-party accounting consultant can show customers a company's commitment to its values and integrity.
Understanding which type of work you're interested in and how consultants and traditional accountants differ will shine a light on which path makes sense for you.
Success factors for accounting consultants
Your ability to manage client relationships is a crucial skill, regardless of the type of accounting work you do. But as an accounting consultant, your soft skills become even more critical to positioning yourself as the one who can best deliver results for your clients.
Experience
Potential clients will want to see proof of your expertise and ability to deliver results. So, unless you're working for an established accounting consultancy, becoming an independent consultant will usually require you to have at least a few years of experience under your belt.
Marketing and business development
If you choose the latter, being organized and communicating effectively will be critical to running your own thriving consulting business. On top of your project work, these tasks typically include:
Pitching new clients
Nurturing existing relationships
Networking
Operating a small business (pricing, billing, and creating processes)
Find a niche
Many accounting consultants also specialize in an industry or area of expertise to further align the work they do best with the work they love to do most. Niching can also help you set your rates by providing a clear rationale for the value you bring to the table.
You might be interested in a particular field within your consulting practice but haven't had a chance to explore a niche. You also might say, "I know exactly which industry and area I want to focus on," but aren't sure how to make that transition. In either case, know that you have options on how to gain skillsets and industry knowledge on the job.
Take advantage of available resources
CPAs, you know you're required to earn a set number of Continued Professional Education (CPE) credits each year to maintain your license. Completing one of Becker's Consulting Services Libraries would satisfy these requirements and bring you closer to where you want to be in your consulting work. Even if you don't have a CPA license, investing in yourself and building your skillset through consulting-focused courses is the perfect way to show your firm that you're committed to learning and growing within your role.
Our consulting services courses are led by seasoned experts that teach you how you can best serve your target clients. With various content formats available 24/7, you can take our consulting services CPE courses whenever and wherever it makes sense for you.
"Luck favors the prepared"
The path to a sustainable and gratifying career can be filled with unexpected twists and turns. You might be an employee of an accounting firm today, but in a few years, your own boss. While you can't predict what the future holds, you can arm yourself with the right tools and resources so that when the time is right to change gears, you're confident and ready for what's next.
Learn more about how Becker's Consulting Services Libraries can support your career aspirations.