How to transfer to a different service line at a Big Four firm
May 25, 2021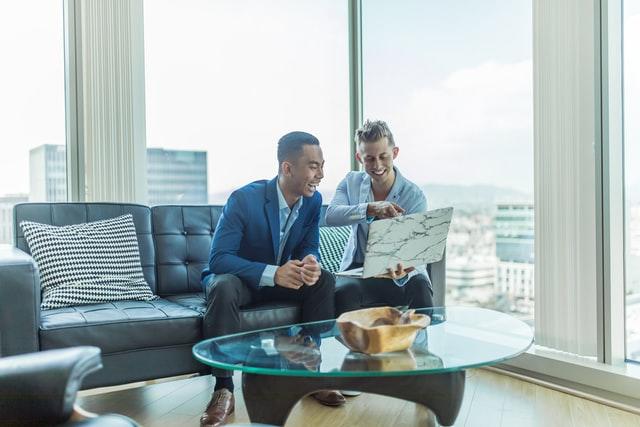 Accounting students going through the recruiting process have a tough decision to make: which accounting service line should I pursue?  Should I start my career in audit, tax, or advisory?
It is a hard choice to make when you don't have work experience in any of the accounting service lines. How could you possibly know which of the basic accounting services will be the right fit for you if you have never worked in any of them?!
Luckily, if you think you made the wrong decision, there are still ways to pivot your career after starting at a Big Four firm. The answer: seek a transfer to a different service line within your firm. 
Whether you're looking to switch from audit to consulting, or advisory to tax, it is possible to change your accounting focus after you've started. Keep in mind, many firms have requirements that you must meet before you can request a transfer. For example, your firm may require you to work in your current practice for one year before requesting a transfer. You may need to have a high-performance rating to request a transfer. Additionally, you may have to go through an entire interview process to be accepted into another accounting service line. The steps can vary by each firm.
How to transfer departments at work
Here are tips for initiating a transfer across accounting service lines. 
Do your research

The best way to decide which service line you want to join is to do your research! Make a list of what you are looking for in your next role and use that to discover which practice fits your preferences the best.

Some questions to ask yourself: Do you want to be client facing? Do you want to travel? Do you want to be on long-term projects or short-term projects? Is there a specific industry that you want to specialize in?

From audit to consulting, each practice is so different and it's important to do research to ensure that the role you are seeking is the right fit.

After three years in audit at Deloitte, I decided to look into some different accounting service lines within the firm. After a lot of research, I realized that M&A due diligence within the advisory practice was a great fit for what I was looking for in a role.
 
Start networking

If you suspect that you might enjoy a different service line at the firm, it's a great idea to meet some individuals who already work in that practice to get their perspectives. Utilize your firms' intranet and go to networking events to meet professionals from that practice.

When I was in audit I was interested in exploring M&A due diligence but didn't know much outside of what I had researched. I wanted to get some insight directly from individuals and their experience. I searched the intranet at my firm and sent a few emails to people in the practice, introduced myself, and asked if they would meet me for coffee so that I could learn more about their role.
 
Reach out to internal recruiters

Every firm has internal recruiters who focus on hiring experienced professionals. I did some searching on the firm intranet and reached out to a recruiter within my firm who was specifically looking to fill roles within the M&A due diligence practice.

I reached out to her and she had a call with me to explain all of the next steps in the process. At my firm, a transfer involved full interviews with several individuals within the practice. It was an intense process, but since I had already connected with individuals working in the practice from networking I believe it moved me up in the ranks. I ended up getting an offer to join M&A due diligence and accepted!
 
Finally, try not to be too dismayed if the transfer process doesn't work out. While researching and networking helps, it doesn't guarantee an offer to transfer to another service line. Sometimes the practice that you want to join is full and they could be on a "hiring freeze", which means that they aren't accepting new hires. If that is the case, you could always interview with another firm.
As you start your transfer process, stay encouraged and look forward to new career opportunities. You can do this! 
I would love this series to be a dialogue, so if you have additional advice or questions send me a message on Instagram.
This piece is Chapter 12 in "The Life of an Accountant Series" by Kristin Lofgren of @Lets_Get_Fiscal. Read her prologue here.