The top CPE courses for CPAs
October 12, 2021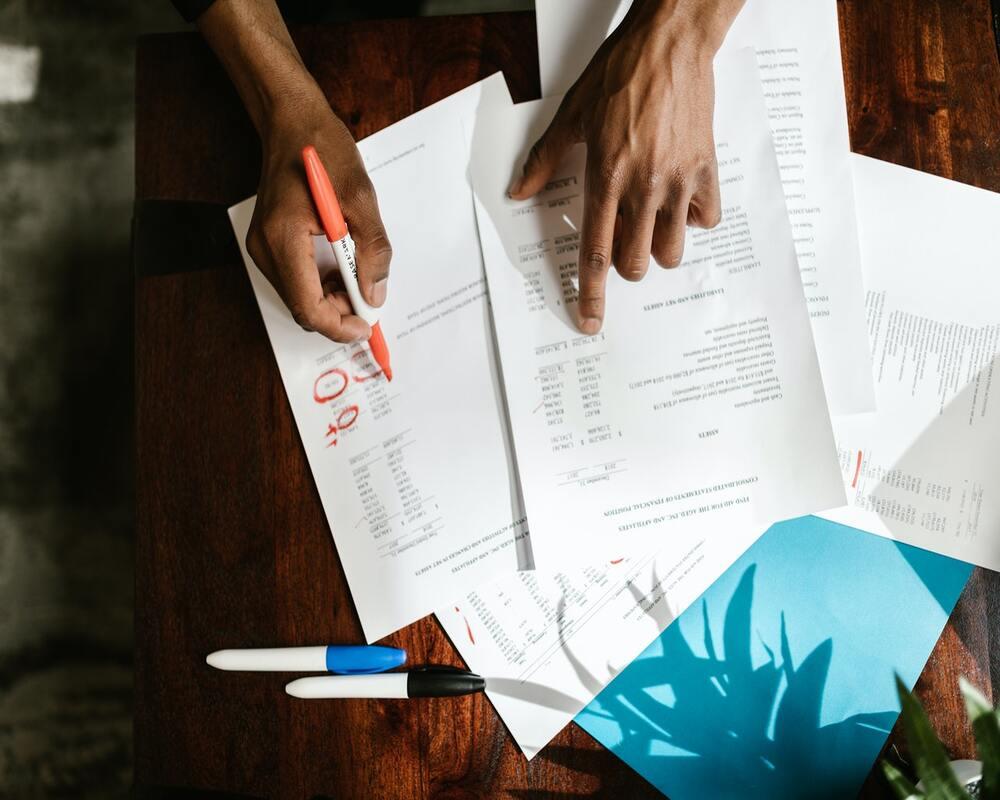 As a CPA, you know that maintaining professional acumen and similarly, CPE requirements, is crucial for success. CPA CPE courses not only help maintain CPA status, but also provide critical learning opportunities that teach valuable skills and consequently, advance your CPA career. 
As you fulfill yearly CPA CPE requirements, you likely have some agency to select the CPE courses you take. But how can you make sure you're taking the courses that will deliver the most value? 
Many certified public accountants choose to focus on CPE credits that help them stay up to date with what's trending — such as courses on virtual business or even blockchain — and others simply choose to bulk up on the basics.
If you're feeling a bit lost wondering how to earn CPE credits— or if you just don't want to spend a ton of time sifting through course descriptions — Becker has your back. We've put together the following list of the most popular and most-taken Becker CPE courses in the last year to ensure you're making the most of your learning.
What to expect from the top CPA CPE courses
Many of the top CPE courses for CPAs cover relevant topics that every CPA should know, and may also include material that doesn't necessarily get covered in basic courses. Some of these CPA CPE courses focus on soft skills whereas others provide a dive deep into behavioral practices. There are also many popular courses that cover essentials around technical subjects that can help CPAs upskill their careers and stay up-to-date on the latest advancements. Above all, these CPA CPE courses are ones with highly relevant subjects that accountants and other professionals can use to broaden their educational and personal horizons.
Some Becker CPE courses are offered as live webcasts, where you'll have the opportunity to ask the instructor questions in real-time. And, other courses are available on-demand, so you can view them on your own time and take breaks whenever you need to. Whatever the format, these top courses present material in an engaging way to impart critical knowledge in an effective way. Let's explore a few of the top CPA CPE subjects and courses in Becker's CPE course catalog.
Top personal development CPA CPE courses
Think soft skills can't be taught? Think again. The following popular CPA CPE courses are essential for CPAs looking to improve their work habits and expand their communication abilities:
This CPA CPE course can help you overcome common difficulties of time management, set priorities, reduce distractions, and build better practices to achieve your biggest tasks. You'll be able to better manage your time by implementing the techniques you learn in this course when you really need them, especially during high workload times like busy season.
Dive into this quick course to develop game-changing work habits that will help advance your career, such as best practices for managing and owning tasks and understanding how to ask for help with major projects or goals. 
In this CPA CPE course, you'll explore seven motivators that move all types of people to be successful and the values that make up each one. This course helps to promote general self-awareness and awareness of others around you, which can improve interpersonal work relationships. These strategies will help you learn how to motivate yourself and others in the context of work.
Top leadership CPA CPE courses
Whether you're trying to assume a leadership position, become a better manager, or just expand your career opportunities, these CPA CPE online courses will show you how to take the lead on projects and inspire success throughout your team.
This popular CPA CPE course spotlights the best practices of transformational leaders, with a sharp focus on organizational competencies that lead to future successes. This course outlines leadership behaviors that you can implement to set your organization and team up for positive change. 
Everything has gone digital these days, even team interactions and meetings. As a CPA and manager, you'll need to adapt to the new remote workforce and prepare your team with tools and strategies to thrive in the digital environment. This course can help any CPA get up to speed on how to manage remote team members, effectively plan meetings, monitor team performance, and deliver successful results, all in a virtual context.
Top risk mitigation CPA CPE courses
Risk prevention and mitigation is a large part of many CPAs' work expectations. Technical CPE courses on risk can help CPAs learn how to prevent and eliminate common risk-related issues before they impact the bottom line.
No CPA wants to get mixed up in fraudulent activities. This CPA CPE course lays the foundation for basics that can help protect you from financial fraud risk, and reinforces accountants' roles in preventing fraud related crimes.
Can you accurately assess and document risk? This top CPE course gives every CPA the foundational knowledge needed to identify common audit deficiencies, and reviews risk assessment documentation and processes in a digestible way. 
Top technology CPA CPE courses
Blockchain is one of the most innovative technologies in the financial space, and is becoming more of a need-to-know for every CPA. Understanding blockchain, cryptocurrency and related topics will be crucial as the future of accounting evolves. 
This CPA CPE course presents the ins and outs of blockchain from a CPA perspective. Learn the basics and application of blockchain to virtual currencies, including how blockchain informs transactions, regulations around the technology, and the key investments of this technology in this timely course.
Advance your CPA career
These top courses aren't just popular — they're high value. These courses are the most highly attended due to their relevance to day-to-day CPA work, their spotlights on emergent topics, and their high-value curriculums. We recommend that every CPA looking to make the most of their CPE learning select at least a few CPA CPE courses from this list to ultimately advance and develop their careers.
Keep reading the Becker CPE blog for more important CPE news that all CPAs should be in-the-know of.
Join Becker's CPE LinkedIn group, a community to network, ask questions and discuss life as an accounting or financial professional. Start learning from and connecting with other professionals today.