Why you should start CMA Exam prep in college
April 21, 2021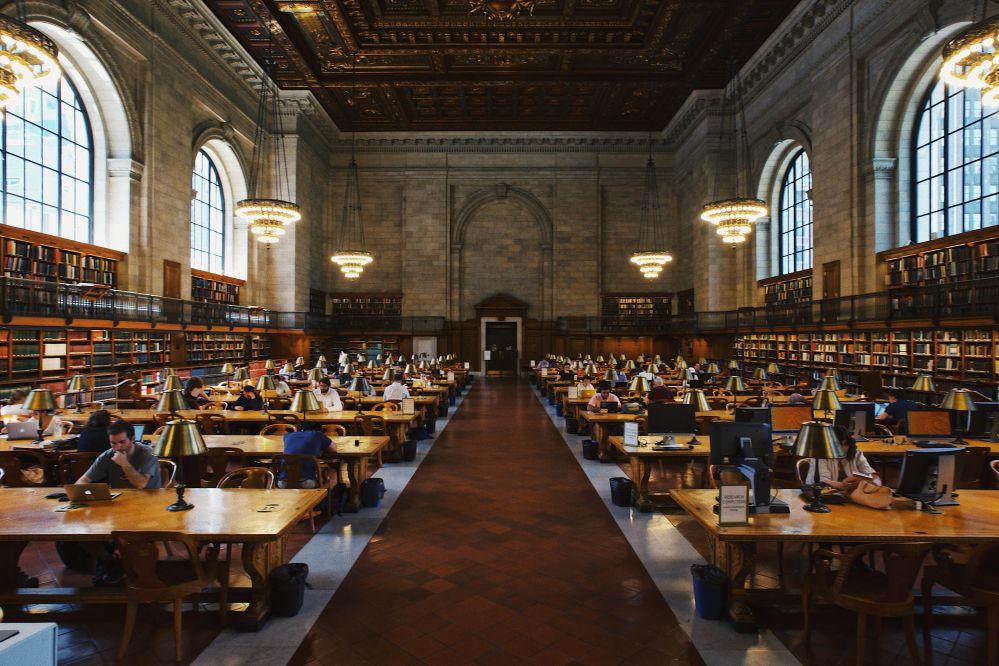 CMA holders are valuable to any business due to their expertise in strategic planning. Whether you want to enhance the value you bring to your current position, or expand your career potential, the CMA will help you set the standard for professional excellence. Most CMA holders earn the credential well after graduating from college, but there are benefits to starting CMA Exam prep before you graduate.
What is a CMA?
The term CMA refers to a Certified Management Accountant, a professional designation that is considered the gold standard of management accounting. The CMA designation is recognized around the world, and professionals who earn the certification are in demand. If you want to specialize in management accounting and have career flexibility, you should study for the CMA certification.
The Institute of Management Accountants (IMA) provides the CMA designation, and candidates must meet educational requirements and other standards. CMA candidates must also pass both parts of the CMA Exam, which covers a number of management accounting topics.
Becoming a CMA separates you from other accountants and enhances your other credentials. CMAs often take on management responsibilities and can advance quickly in their careers. As a CMA, you may specialize in financial analysis, cost accounting or other areas.
The benefits of starting CMA Exam prep in college
If you're wondering how to study for the CMA, make an effort to start exam prep in college.  Here are a few benefits to starting your CMA Exam preparation while you're still in school. 
Allows more time for your career after college
If you graduate having already passed the CMA Exam, you won't have the stress of exam preparation after you're done with school. When CMA Exam prep is behind you, you'll have more time to focus on your career.
 
Boosts your resume early
Candidates who pass the CMA Exam (or one of its parts) prior to graduating have a valuable resume addition while applying for entry-level accounting jobs. You may have an advantage over job candidates who have not started to study for the CMA Exam already.
 
The content may be fresh after your college accounting courses
Much of the exam content is taught in higher-level accounting classes - if you start sooner, the content will be fresh in your mind.

Let's assume that you take the exam a year after completing your undergraduate cost accounting course. As you study for the CMA Exam, the cost accounting topics will be familiar, and your CMA Exam prep may be an easier process than if you'd waited until years after taking the course. Once you start your career, you may not handle cost accounting transactions, and CMA Exam prep may be much harder.
 
College students can earn discounts
You need to be an IMA member to sit for the CMA Exam, and the IMA offers discounts for college students. Earning the designation also requires professional experience, but you have seven years to meet the requirement after passing the CMA Exam.
Once you realize the value of studying while in college, determine how long to study for the CMA Exam so you know exactly when to start.
How long should you study for the CMA Exam?
When you register with the IMA and join the certificate program, the clock starts running for taking both parts of the exam. You have 12 months to start taking the exam, and you must complete the CMA program within three years.
The IMA recommends that candidates plan to study for 150 to 170 hours per exam part, and there are two exam parts. Each part is a four-hour test that includes 100 multiple-choice questions and two essay questions. 
The content specification outlines list the topics on the exam in detail. Here is an overview of the exam content:
Part 1: Financial Planning, Performance, and Analytics (% of total exam)
External Financial Reporting Decisions: 15% 
Planning, Budgeting, and Forecasting: 20% 
Performance Management: 20% 
Cost Management: 15% 
Internal Controls: 15% 
Technology and Analytics: 15%
Part 2: Strategic Financial Management (% of total exam)
Financial Statement Analysis: 20% 
Corporate Finance: 20% 
Decision Analysis: 25% 
Risk Management: 10% 
Investment Decisions: 10% 
Professional Ethics: 15%
As you scan this overview, assess your strengths and weaknesses. If you did well in a recent cost management class, you may be able to spend less time on that topic. Other exam concepts, however, may be tougher for you.
Starting to study for the CMA certification requires a big time commitment, so starting early before your career starts may be in your best interest. You need effective tools to make your study time productive. Whether you're well-versed in the topics or completely new, the right CMA Exam prep materials can help you pass the exam. Becker experts know how to study for the CMA Exam, and our materials provide a roadmap to exam success. Get started on your CMA Exam preparation today.