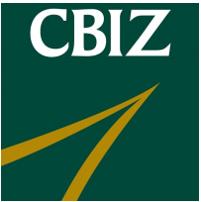 CBIZ has set up a direct-bill arrangement with Becker and Becker will invoice CBIZ for your CPA Exam Review enrollment.
Becker's CPA Exam Review is offered in three formats: Live, Live-Online and Online.
To enroll, please follow the steps below:
Step 1:Create an account or log into your existing account clicking the "Login/Register" button below.
Step 2: After you have created your account or logged in, you will automatically be rerouted back to this page and see a button labeled "Confirm Affiliation". Please click this button to see your eligible products.
Step 3: You must enroll in one of the choices shown to take advantage of this discount program. Only candidates who have already passed individual exam parts are allowed to enroll in less than four parts. Subsequent course enrollment will be at the prevailing standard rate.
CBIZ orders include the unlimited Becker Bundle: four-part CPA Exam Review Course, unlimited license, digital flashcards, and online Final Review.
-Students can register later in a Live, LiveOnline, or Cohort schedule. Students must be enrolled in a Self-Study course before selecting a Live, LiveOnline, or Cohort schedule.
 
If you experience issues with creating your account, please call our Customer Service Center at 877.272.3926 during regular business hours, and one of our knowledgeable Customer Service Representatives will be happy to assist you.
Customer Service Hours:
Monday-Friday  7:30am-9:00pm CST
Saturday  9:00am-1:00pm CST
Sunday  10:00am-3:00pm CST