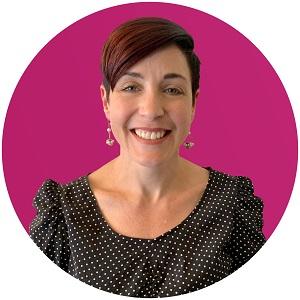 Angie Brown is the Senior Director of Product Management at Becker. Angie started teaching for Becker in May 2000 and worked for 10 years as an instructor and curriculum development subject matter expert before transitioning into her current role. 
Like many early-career accountants, Angie's career started in public accounting but didn't stop there. Angie continued to search for the "why" in her career, which she found doing curriculum development work for Becker - the rest is history! 
Besides teaching AUD, FAR (her favorite section!) and BEC at Becker, Angie has also taught accounting at Brigham Young University and at the Keller Graduate School of Business.  
Angie's best words of wisdom for those studying for the CPA Exam are: "You cannot pass the CPA Exam unless you take the CPA Exam. Many students procrastinate and put off taking the exam because they don't feel ready. No one ever feels ready to take the exam, but if you've studied diligently and worked through the Becker course, trust in yourself and take it!" 
For accountants fulfilling their CPE requirements, Angie advises thinking of CPE as an opportunity to indulge in life-long learning. "The exciting thing about being an accountant is that the rules are always changing, so there's always something new to learn! For CPE, make sure to choose course lengths and formats that fit your schedule and learning style, and take courses that are interesting and help you learn new things." 
When she's not teaching Becker courses, you can find Angie reading, baking, working out or listening to audiobooks - you might even catch her reciting her favorite Becker FAR mnemonic, CARINBIG. 
What does Angie love the most about Becker? "I love that the work we do helps our students succeed in their careers." Well said, Angie!