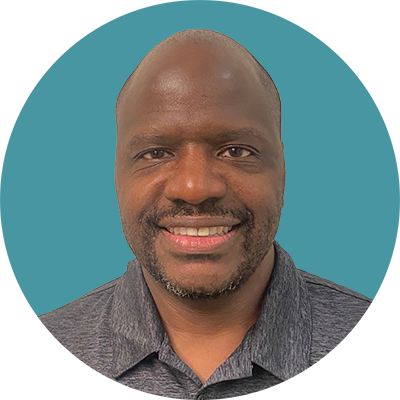 James is an Entrepreneur, Author, and Educator.  He is the founder and CEO of JE Wiley CPA & Associates, LLC in Atlanta, Georgia.  He has approximately 17 plus years of corporate experience including those with fortune 500 companies such as General Electric and Coca Cola Enterprises.  He is able to apply his work experiences from the Manufacturing, Merchandising and Service sectors to all courses he teaches.  
Since 1999, he has taught at more than 60 Colleges and Universities in the capacity as a Full-Time Faculty member, Adjunct Instructor, and Guest Certified Public Accountant (CPA) Exam Review Instructor. He has developed course curriculums for several colleges and universities in courses ranging from Accounting Principles and Business Finance at both the undergraduate and graduate level.  He has also helped colleges develop Accounting Courses online.  
Since 2003, he has been a Lead CPA Exam Review Instructor for Becker Professional Education in Atlanta, Georgia teaching all 4 sections (Auditing and Attestation, Business Environment and Concepts, Financial Accounting and Reporting, and Regulation) of the CPA Exam.  He also tutors CPA Exam Candidates and host CPE Sessions as the Subject Matter Expert.  In addition to mnemonics that he learned from Becker, he also came up with some of his own including, but not limited to "EPHARMACISTS" for Adjustments or Above the Line and "TAPE" for the 4 hurdles that the partnership loss deductions need to overcome.   He has done final CPA review sessions for employees at PricewaterhouseCoopers (PWC).   He has also conducted similar CPA Final Review sessions for graduate accounting students at Auburn University and NC State.  Currently, he is an Adjunct Instructor of Accounting for several colleges, including, but not limited to Southern New Hampshire University, Loyola University Maryland, Fort Hayes State University, Colorado Christian University, University of West Alabama, American Intercontinental University, Ottawa University, and National American University. He mainly teaches Accounting Principles, Managerial Cost Accounting, Auditing, Intermediate Accounting, Advanced Accounting, Government and Not for Profit Accounting.  He holds a Bachelor of Science (BS) in Accounting from Oral Roberts University and a Masters of Business Administration (MBA) in Finance from Clark Atlanta University. He has been a licensed Certified Public Accountant (CPA) since March 19, 2003 in the State of Georgia.  He has been a member of the American Institute of Certified Public Accountant (AICPA) and Georgia Society of Certified Public Accountants (GSCPA) since 2003.  His words of encouragement for CPA Exam Candidates include, "Repetition is the Best Teacher", "This Exam is not an impossible exam to pass, but very much a passable one", and "Learn from the good, the bad and the ugly in every multiple-choice question"  In his spare time, he enjoys comedy shows, cooking, and exercising.