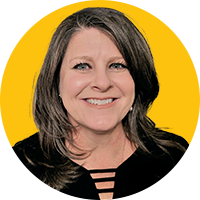 Jennifer McAllister works full time as a Senior Curriculum Tax Specialist with Becker Education.  She has a Bachelor of Accountancy from New Mexico State University and a Masters of Accountancy from Auburn University.
Jennifer has previously owned her own accounting firm in a suburb of Atlanta, GA as well as served as the Business Director of a private school.  She started her initial accounting career with Arthur Andersen.  In addition to that she also served as the Tax Manager of Pediatric Services of America in Norcross, GA.
Jennifer has been an instructor for Becker Education for over twenty years which is a passion of hers.  She is currently the lead instructor in Atlanta, GA.  She instructs all four sections of the CPA exam both in live format and online.  She also writes and records CPE courses and instructs live CPE throughout the United States.