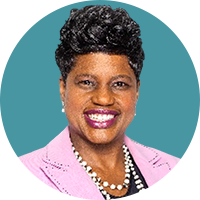 Maya A. Bordeaux is the Chief People & Culture Officer at ATPCO, where she serves as the global leader of Human Resources and Environment at a Dulles-based travel technology company that supports 440 airlines worldwide. Maya also recently founded Lead With Love Consulting LLC, a human resources and diversity consultancy. Prior to consulting, she served as Chief Human Resources & Communications Officer at Tribune Publishing.
Prior to joining Tribune, Ms. Bordeaux held the position of Senior Vice President, People & Culture for Wilton Brands. Ms. Bordeaux has previously held HR leadership positions with other reputable brands, to include McDonald's Corporation, NorthShore University HealthSystem and University of Chicago Medical Center. Bordeaux has extensive human resources knowledge, with expertise in strategic leadership, culture transformations and change management, employee engagement, talent management, mergers/acquisitions, diversity, equity and inclusion, and executive coaching.
Ms. Bordeaux dedicates a significant amount of her time to public service, serving as a volunteer and Director on two non-profit boards at JDRF and UCAN, as well as provides pro bono legal counsel. She is also an accomplished public speaker.
Ms. Bordeaux holds the degrees of Juris Doctor and Master of Business Administration from Loyola University Chicago, and a Bachelor of Applied Sciences degree from San Diego State University. She is licensed to practice law in the state of Illinois since 2005.