How to pursue accounting in the military
June 29, 2021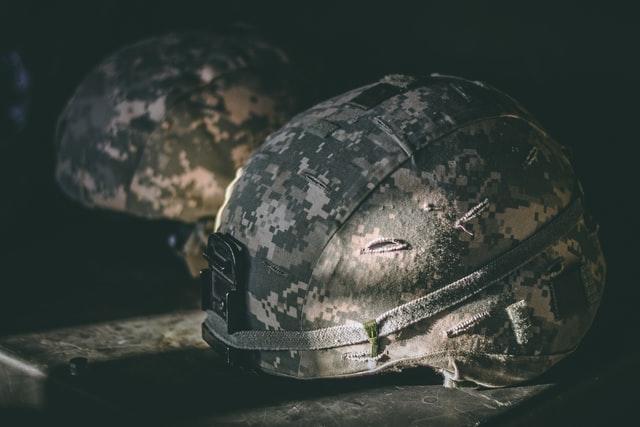 Interested in becoming a military accountant or continuing your existing accounting career as a member of the United States military? You can do it! There are several services and programs that can help you if you are interested in pursuing accounting roles in the military, and we can help you get started.
In this blog, we'll answer some common questions about accounting careers in the military. We'll also provide guidance and resources to help you along the way.
Is it possible to pursue accounting in the military?
Yes! All branches of the US military employ accountants to help them manage their finances. The US military spends billions of dollars a year, and every financial transaction is subject to regulatory requirements and government oversight. The military needs accountants and auditors to manage its financial records and ensure compliance. Because of the need for accountants in the military sector, it's possible to pursue many different specialties within accounting in the military. These paths include, but are not limited to financial advising, auditing, cost accounting and more. 
What do accountants in the military do?
If you snag a job in accounting in the military, you can expect to handle financial records and serve as a financial advisor. According to CareersInTheMilitary.com, military accountants and auditors can complete any of the following tasks:
Maintain financial records of profit and loss
Establish internal controls to manage accounting services and analysis operations
Evaluate cost and efficiency
Direct accounting activities for control of funds and property in accordance with accounting procedures
Coordinate account maintenance, reconciliation of accounts, and preparation of payrolls
Record and control commitment, obligation, and expenditure of funds
Prepare financial reports
Conduct cost accounting and analysis
Administer and perform internal and contract auditing  
Supervise appraisals of financial management and business activity
Inspect contractor records for compliance
Appraise documents  and present findings to management
Evaluate validity, reliability, and results of internal controls and recommend appropriate action  
Interpret or administer accounting procedures where costs are the basis for negotiation or reimbursement
In short, accounting careers in the military can span a wide-range of activities. If you're interested in a specific type of accounting, you should be able to find a fitting role while you serve in the U.S. military. 
What does career mobility look like for accountants in the military?
Serving as an accountant in the military equips you with skills and experience that can help you build a successful career as you transition back to civilian life. 
In the military, you'll learn discipline and develop strict time management skills—both essential traits of an accountant. You'll have a foot in the door with the United States government and can continue a career in civil service. Agencies like the Department of Defense, the Securities and Exchange Commission, and the IRS all offer great opportunities for accountants and auditors who have served in the military.
According to MilitaryTimes.com: 
"Major corporations and accounting firms of all sizes actively pursue military veterans for roles in tax strategy, auditing, or financial analysis because they value the soft skills that military experience delivers. These roles can lead to executive appointments as well, such as CFO, CEO, and VP of Finance positions."
How do I become an accountant in the military?
If you've already completed a four-year degree in accounting or a related field, you can join the military as an officer. There are requirements to joining the military, no matter your career, including enlistment requirements and physical requirements. Once you join, you'll also need to go through basic military training before assuming your role as an officer. 
Can you get an accounting degree in the military? Sure! If you haven't yet earned your degree, the military offers many paths forward. You can get your accounting degree in the military by training to become a commissioned officer and attending any of the five US service academies:
The United States Military Academy (USMA) in West Point, New York
The United States Naval Academy (USNA) in Annapolis, Maryland
The United States Air Force Academy (USAFA) in Colorado Springs, Colorado
The United States Coast Guard Academy (USCGA) in New London, Connecticut
The United States Merchant Marine Academy (USMMA) in Kings Point, New York
If you're attending a different college or university, you can join your school's Reserve Officer Training Corps (ROTC) program. ROTC programs provide you with military training and scholarship money in exchange for your commitment to serve for a set amount of time after you graduate. Completing an ROTC program allows you to join the military as an officer. ROTC programs are a great way to help you overcome the financial burdens of college while advancing your accounting career objectives.
Enlisted service members can also transition to an officer position and become an accountant while serving. If you display the right qualifications, your commanding officer can recommend you for Officer Training School (OTS) or an ROTC program if you decide to go back to school.  
Earn your CPA with Becker
Whether you're pursuing an accounting career in the military or elsewhere, earning your CPA license is a great way to expand your opportunities and reach your full potential. Becker is here to help, providing world-class CPA Exam prep materials and other essential resources.