Accountants: 5 Goals to Add to Your New Year's Resolution List
January 6, 2020
10 min read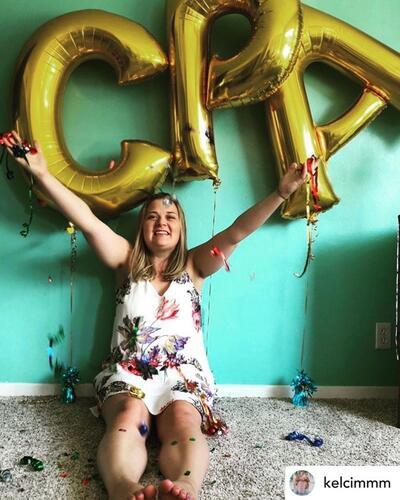 New year, new you! As we kick off the new decade, be sure to consider your goals for this year. If you haven't yet defined your aspirations for 2020, don't worry – we can help!
Here are five goals to consider as you jump start your New Year's resolution list.
1. Start your CPA journey.
The hardest part of the CPA journey is oftentimes getting started. Prior to passing the CPA Exam, you need to verify your state's CPA licensing requirements and apply to take the exam. As an international student, this process may be even more complex.
Don't let this discourage you – we're here to help you every step of the way. Here's your step-by-step guide to becoming a CPA, so you can cross "getting started" off your new year's resolution list.
2. Pass all four sections of the CPA Exam.
The most common goal for accountants at the start of the new year is to pass the CPA Exam. This can seem the most daunting, as there's a ton of ground to cover within each of the four sections. But trust us, the intensity of the exam is well worth the work. Along with the career development opportunities, career security and job satisfaction, there's also a cup of coffee from Peter Olinto waiting for you at the end of the journey!
Becker offers resources to help you pass all four sections of the exam confidently. To start, we'll help you understand exactly what to expect on test day. Once you're ready to start studying, consider which Becker CPA study package works best with your learning style.
As you work through each section of the CPA Exam, be sure to join our Facebook study groups. Group members share tips and tricks that they've discovered while studying with Becker and inspire each other throughout the CPA process.
3. Score a position with your preferred public accounting firm.
Whether you're a licensed CPA or not, you're likely pursuing a new or improved position at an accounting, finance or CPA firm. An important step in earning desired firm positions is Meet the Firms events. Be as prepared as possible at these meet and greets, starting with crafting the perfect elevator pitch.
4. Strike a work-life balance.
As the new year kicks off, along with the dreaded busy season, it may feel nearly impossible to balance your work at the office with your personal and social calendar. Make work-life balance a priority this year by working smarter, not necessarily harder. A member of the Becker Accounting Facebook community recommends structure and scheduling to keep focused, "Each hour should be assigned to a task. It works! Cheers."
If you're a parent, work-life balance can be even more challenging. Here are tips for balancing work, parenting and the CPA Exam.
5. Don't procrastinate on your annual CPE credits.
If you're already a licensed CPA, you should know your state's annual CPE requirements for maintaining licensure. This year, don't wait until November to earn these credits!
One great way to earn CPE credits and increase your knowledge in the field of tax is through the Becker Tax Conference in Las Vegas. In 2019, tax experts John Stevko, Tara Fisher and Stan Pollock shared lively, interactive sessions focused on the most up-to-date tax law information, earning attendees 20 total CPE credit hours.
Don't miss out in 2020! Add a trip to Vegas to your bucket list and stay tuned for details on this year's conference.

Are you fired up to reach your goals? Great! Be sure to share your successes, both large and small, with the Becker Accounting community on social media by tagging us on Facebook, LinkedIn, Instagram and Twitter.