3 reasons why CPA candidates choose Becker CPA Exam Review
January 26, 2023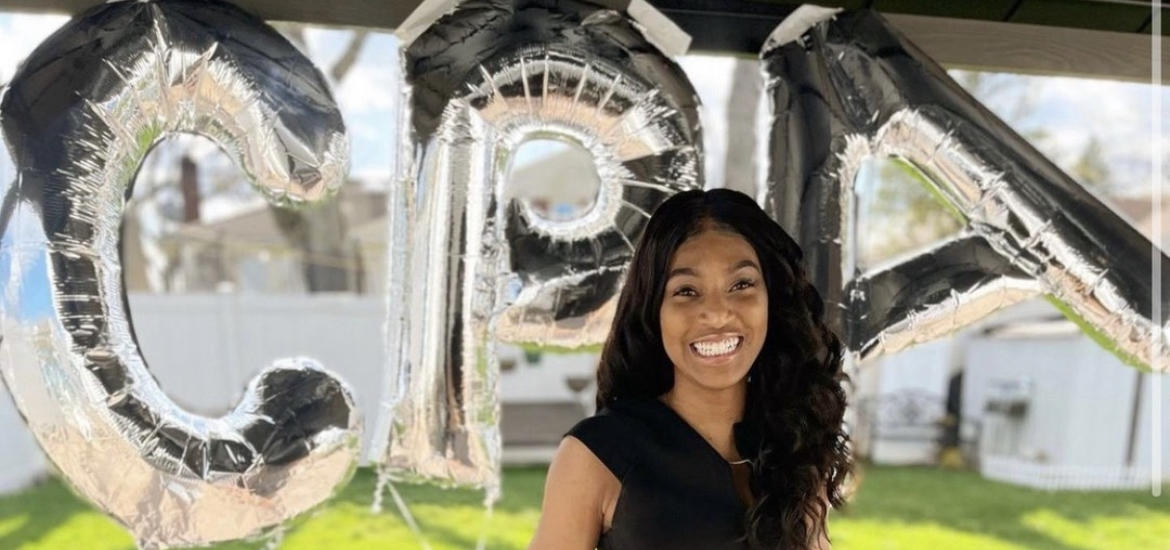 The CPA Exam is hard. Everyone knows that. The good news? You don't have to attack it alone. As you create your CPA Exam study plan, the best thing you can do is partner with an exam review. Exam review providers have knowledge of the CPA Exam's content, and a good review provider will help you digest the information in ways that are easiest to understand.  
So, which exam review should you choose? There are many exam review providers in the market – choosing one can depend on many factors, including cost, convenience and success rate of preparing students for the exam. With so many CPA prep courses, and so many considerations, it can be hard to decide on one. 
In this article, you'll hear advice from real CPA candidates who passed the exam with the support of Becker CPA Exam Review. They'll share why they chose Becker and how we helped them prepare for the biggest exam of their accounting careers. 
Why you should choose Becker CPA Exam Review 
Here are 3 important reasons why CPA candidates continue to trust Becker to prepare for the CPA Exam. 
1. High pass rate 
There would be nothing worse than spending 300+ hours of your life studying for the exam, and then failing. If you're going to spend time reviewing CPA Exam lectures and modules, feel confident that the review course will help you pass the exam.  
Becker is here to make you feel confident come exam day. In 2020, Becker Exam Day ReadySM students reported passing 94% of the CPA Exam sections they attempted. This compares to an overall average pass rate of 57.67% in the same year, as reported by the AICPA.   
Colin F., CPA, pictured below, studied with Becker before passing all four sections of the exam. When we asked why he chose Becker for his exam studies, he answered:  
"Simply put, the statistics are why I chose Becker as my preparation course. Accounting is a numbers profession, and the numbers show that Becker has the highest CPA Exam pass rate when compared to the rest of the field. I wanted to give myself the best chance of passing the exams and Becker, in mine and others' experiences, is the best choice."  
A high success rate is likely the most important factor as you decide on an exam review provider. Keep this in mind as you consider other factors, including cost. At the end of the day, choosing the cheapest exam review isn't the wisest if it won't fully prepare you for the big exam day. Your end goal is to earn the three letters after your name. We can help you get there.  
2. Helpful study tools with clear and concise material 
Each section of the CPA Exam covers a ton of ground and some of the content may not come to you naturally. You'll need a review provider that explains each section simply and in methods that are easy to understand. Again, we've got you covered.  
Another fellow Becker student who recently passed the CPA Exams, Ivanka Z., says, "Becker's materials have the right balance of visuals, examples and mnemonics. Instructors' explanations in lectures and the SkillBuilder videos assist in getting a grip on accounting and finance concepts and techniques."  
The Becker CPA Exam courses cater to different learning styles by teaching the content in diverse mediums. Textbooks, video lectures, visuals and practice exams are all at your disposal – how you mix these methods to match your learning preference is up to you.  
Becker CPA Exam Review includes valuable features and tools that make the exam material even easier to digest. This includes:  
The Becker Exam Tracker tracks your study progress against your exam date. This helps you keep an eye on your study plan, ensuring that you have enough time to review the exam material. 

For many candidates, task-based simulations are the toughest part of the exam. Our SkillBuilder videos are a tool that walks you through solutions and strategies for task-based simulations. In each video, an instructor walks you through techniques to solve the simulations as efficiently as possible. 

Practice, practice, practice with multiple-choice questions (MCQs) and simulated exams, both great opportunities to test your knowledge of each section's topics. Content aside, the CPA Exam can be a beast because some candidates aren't fully comfortable working with the structure or format. Our simulated exams give you a taste of the real deal, replicating the length and format of the actual CPA Exam. Once you receive your simulated exam results, you can assess which areas need more attention as you wrap up your studies.  
3. Undying support 
In addition to the support you'll receive on your university's campus or at your accounting firm, Becker has a complete team of expert instructors and an Academic Support team to guide you through your CPA journey.  
Ivanka leaned on our Academic Support team when CPA topics got tough and even for feedback on her performance. "I sent Academic Support my written communication answers to receive feedback on the format, grammar, punctuation and content of my responses. Spending some extra time to submit those questions to Academic Support definitely paid off!"  
The Becker CPA Exam Review isn't fully "self-study" because you'll never be alone in the process. Learn from Ivanka's experience – lean on Academic Support and ask questions when you feel stuck.  
For peer support, join our Facebook study groups for each section of the exam. You can ask your peers questions related to the CPA Exam and gather some inspiration from students who've recently passed. 
Over 1 million CPA candidates have prepared with Becker – we're proud to provide high-quality exam prep content, expert instructors and undying support to help you join the club.  
Ready to get started? We're ready to support! Take the next step in becoming a CPA with Becker CPA Exam Review.