Black history in accounting: honoring Black accounting pioneers
February 1, 2023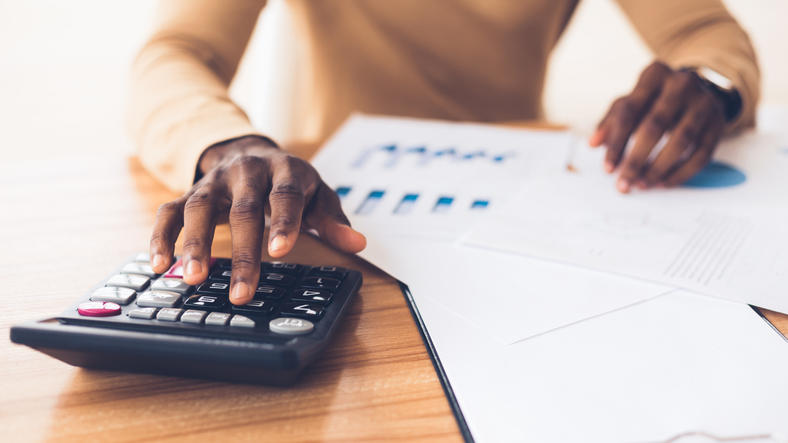 Black Americans have made, and continue to make, important contributions to accounting and finance. It's incredibly important that we recognize the strides made by Black accountants and honor them for improving the profession that we love. Read on to learn about 12 important Black accountants who changed the history of the accounting industry.
Black trailblazers in accounting
John Cromwell, Jr., CPA
Photo courtesy of National Society of Black Certified Public Accountants, Inc.
John Cromwell, Jr., CPA is well-known as the first Black CPA in the United States. Cromwell overcame many barriers to entry – some of which still exist. At the time of his licensure, he wasn't allowed to sit for the CPA Exam in Washington, D.C., Virginia or Maryland, which is where he lived.
New Hampshire was the only state that approved Cromwell to sit for the exam. They also allowed candidates to sit for the CPA Exam without meeting an experience requirement, which was a large obstacle for candidates in disenfranchised communities. Like many other Black accountants, Cromwell taught himself accounting. Being self-taught is honorable and demonstrates his desire to join the profession, but unfortunately, it meant he did not meet the traditional experience requirement in most states.
After becoming a licensed CPA in New Hampshire in 1921, Cromwell returned to the District of Columbia to teach Black accountants at Howard University and later became the comptroller of the university.
Mary Thelma Washington, CPA
Photo courtesy of Janice Aaron, Washington, Pittman & McKeever, LLC via Illinois CPA Society
Mary Thelma Washington, CPA was a woman of many firsts. In 1943, Mary Thelma Washington, CPA, became the first Black female CPA.  She started her career as an assistant for Arthur J. Wilson, who happened to be the second Black CPA in the US, at Binga State Bank of Chicago, one of the country's largest Black-owned banks.
While in college, as the only woman in Northwestern University's School of Business, she started an accounting firm with the goal of supporting small, Black-owned businesses. This firm later became Washington, Pittman and McKeever, one of the largest Black-owned CPA firms in the United States.
Through her accounting firm, Washington helped other young Black accountants who needed experience requirements to earn their CPA license. A trailblazer indeed, if it weren't for the existence of Washington, Pittman and McKeever, as well as other Black-owned accounting firms, many Black accountants wouldn't be able to earn CPA licensure, since they weren't always hired at white-owned firms.
Elmer J. Whiting, Jr., CPA

Photo courtesy of Ohio Society of CPAs
In 1971, Elmer J. Whiting, Jr., CPA, became the first Black partner of Ernst & Ernst, now known as EY. This made him the first Black partner of any of the "Big Eight" accounting firms – what we now refer to as the "Big Four." 
Prior to becoming a partner, Whiting was the first Black CPA in the state of Ohio. At that point, he was only the 25th Black CPA in the United States.
Like Cromwell, Whiting struggled to meet the experience requirement for CPA licensure because white-owned firms were not hiring Black accountants. He earned his license after petitioning to have bookkeeping work as valid work experience.
After earning his CPA license, Whiting started an accounting firm in Cleveland, which provided work experience for CPA licensure for the next five Black CPAs in Ohio. This reflects the determination of Whiting, and many other Black CPAs, to pave the way for other Black accountants to see success. It also further illustrates the systemic challenges that are inhibiting Black accountants, and other accountants of color, from achieving the CPA distinction.
The founding "NABA Nine"
Photo courtesy of NABA, Inc.
In 1969, these African American accounting and finance leaders met in New York City to discuss the challenges of Black accountants in the profession. As a result of this meeting, they started NABA, Inc. An organization created to address the concerns of Black professionals in accounting and make a commitment to "bridging the opportunity gap" for Black accountants.
The "Founding NABA Nine" included Ronald Benjamin, Earl Biggett, Donald Bristow, Bertram Gibson, Kenneth Drummond, Richard McNamee, Frank Ross, George Wallace and Michael Winston.
We can thank the Black accountants recognized in this article for the presence of Black accountants and CPAs. If it weren't for trailblazers like Mary Thelma Washington, there wouldn't be accounting firms for other future Black CPAs to work towards their experience requirements and earn licensure. Thanks to the nine founders of NABA, John Cromwell, Jr., and Elmer Whiting, Jr., many Black students were introduced to the field of accounting and finance and were presented with opportunities to progress.   
Despite this progress, there are still discrepancies in the number of Black CPAs and Black accountants in leadership roles at accounting firms. Less than 1% of all CPAs in the United States are Black. This is largely due to societal and structural barriers that exist for Black accountants – some of which impeded the historical figures discussed in this article.
As we appreciate the accomplishments of these Black accountants, let's also do the work to improve the industry for the Black accountants of the future.
Becker is proud to be the exclusive learning provider for the NABA CPA Bound 2.0 program, an initiative that is dedicated to growing the number of Black CPAs. Learn more about NABA and how you can get involved with its mission by reading our interview with the organization's Vice-Chair of the Board of Directors, Sherry Ann Mohan, CPA.