How to choose a private accounting job in industry
October 21, 2021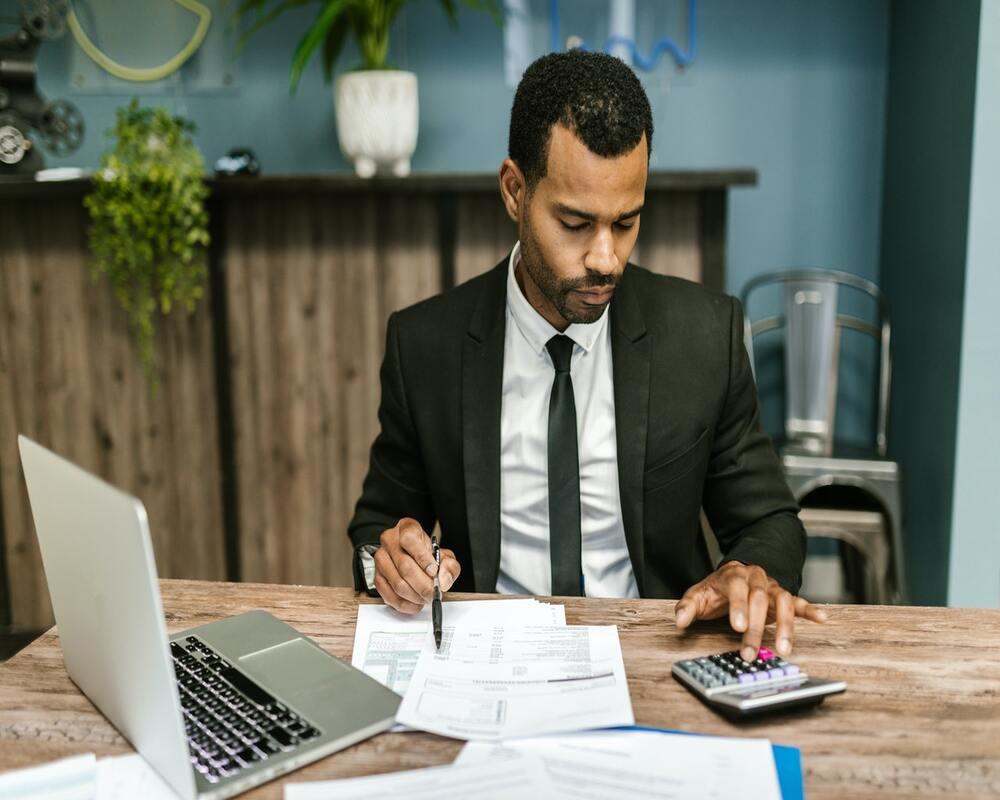 In my previous blog post, I explained how to know when it's the right time to move into industry accounting (or private accounting) from public accounting.
Moving into industry and actually knowing what specific type of private accounting job you want are two totally different things. This article will provide you with advice and decision factors that I used to help make the decision of which industry career to choose a little bit easier.
However, before I get into it, I do want to note that there are different career opportunities depending on whether you are in audit or tax. This article gives general advice that is applicable to both of these accounting career paths.
Consider your long-term goals and work backward
One method to determine which opportunity is right for you is to consider your long-term accounting career goals and where you would like to see yourself 30 years from now.
Do you see yourself as a Chief Financial Officer (CFO)? Running a wealth management team? Running an accounting or tax practice? Owning your own business?
Once you've determined what long-term goal you would like to shoot for, you can use technology to your advantage and see how others made it happen. For example, my long-term private accounting career goal was to become a CFO. When I decided I was ready to leave public accounting, I searched LinkedIn for CFOs of medium-sized companies. I looked at their profiles to see what their career path looked like so that I could learn from it, and hopefully follow a similar path.
I specifically searched for CFOs with a background in public accounting to discover what career path they followed in private accounting. I realized that many of them only spent 3-5 years in public accounting and moved to industry to pursue either the controller path or financial planning & analysis (FP&A). I realized either of these paths could lead to a CFO position later on, and ended up in industry getting exposure to both controllership and FP&A.
Network with former colleagues
We all know that public accounting has a high turnover; however, you can use the high turnover to your advantage. We've all been on teams where the senior or manager puts their notice in, but have you kept up with these former coworkers since they left?
Once you decide you're ready to leave public accounting yourself, connect with those former colleagues on LinkedIn and see what companies they went to, and what types of roles they are in now. Send them a message and ask about their experiences moving into accounting jobs and for any advice they may have. You can schedule a call, coffee, or lunch with them to catch up, and you can use it as an opportunity to ask them for private accounting career advice and learn what their day-to-day tasks entail, what their company culture is like and how they view their role. Learn about what they wish they would have known going into industry. You may even discover that a former colleague is hiring and ask for a recommendation!
Do your research
There are plenty of options when it comes to exit opportunities from public accounting into industry, and make sure to do your due diligence and explore what will be best for you. Here are a few possibilities for private accounting careers that you can have with a background in accounting:
Financial reporting
Financial planning & analysis ("FP&A")
Internal audit
Treasury
SEC reporting
Technical accounting
Corporate tax
International tax
Transfer pricing
 Deciding which exit opportunity you want to shoot for after public accounting can be challenging. However, the best way to narrow it down is to research each potential role and understand what it actually entails.
For example, if you were in audit in public accounting and your favorite part of the audit was preparing fluctuation analyses, then you're probably going to love FP&A. If you enjoyed internal controls, then you'll love internal audit, as they have similar structures. And if you liked performing technical accounting research and writing memos, then a technical private accounting role would be a good fit for you.
There are so many opportunities available for a CPA leaving public accounting. The challenge is narrowing down the options to ensure that they make sense with your preferences and your long-term goals!
I would love this series to be a dialogue, so if you have additional advice or questions send me a message on Instagram. 
This piece is Chapter 17 in "The Life of an Accountant Series" by Kristin Gayoso (Lofgren) of @Lets_Get_Fiscal. Read her prologue here.
Join Becker's CPE LinkedIn group, a community to network, ask questions and discuss life as an accounting or financial professional. Start learning from and connecting with other professionals today.